TOKYO — Japan has scrapped the costly and unpopular design for its centerpiece stadium at the 2020 Olympics because of spiraling costs, its prime minister announced Friday.
Public opinion turned against the distinctive design — which some critics complained resembles a giant bicycle helmet — after the predicted price tag almost doubled to $2.03 billion.
The country now has just five years to settle on a design and complete its construction.
"While we need to create a new stadium that leaves a lasting impression, we must also control costs and come up with the best, most realistic plan," Prime Minister Shinzo Abe told reporters.
Disapproval for the design by Iraqi-British architect Zaha Hadid began to surface last month after the government admitted that the cost for construction had far exceeded the original $1.05 billion budget.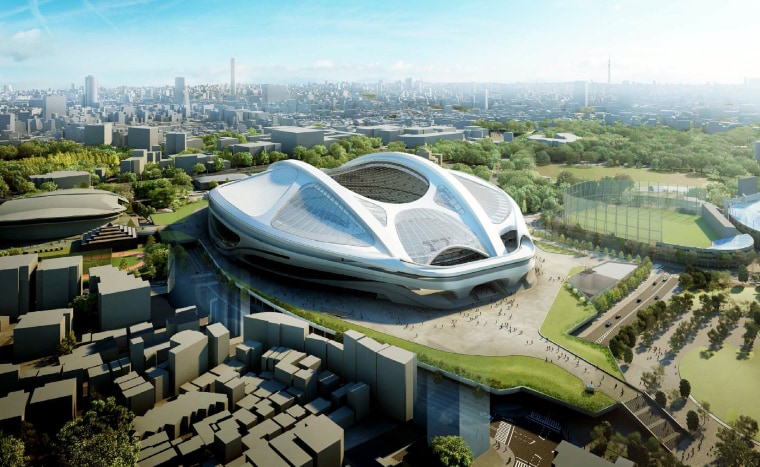 According to The Associated Press, it was in line to have become the world's most expensive sports stadium, surpassing the $1.6 billion MetLife Stadium in New Jersey.
A poll conducted this week by Japan's state-run NHK broadcaster said that 81 percent of people were against the lavish price tag.
Abe's announcement comes despite warning from government officials that altering the plan would seriously compromise the ability of workers to meet the construction deadline.
Japanese architect Tada Ando, who headed the selection committee for the design, also said Thursday he was in favor of sticking to the original design.
"We have chosen Zaha as a person, and from the standpoint of honoring an international agreement we cannot remove her," Ando said in a press conference in Tokyo.
But Abe overruled the stadium's supporters.
"The Olympics is festive ceremony for all, and the main participants are the public and the athletes," he said. "It's an event that must be blessed by everyone."