After scrapping the original architectural plan for the 2020 Tokyo Olympic stadium due to a ballooning cost estimate and ridicule over its resemblance to a bicycle helmet, officials selected a new design on Tuesday.
Toshiaki Endo, the minister in charge of the 2020 Games, said the wood-latticed structure was in "harmony with the surrounding environment" and exhibited "Japaneseness."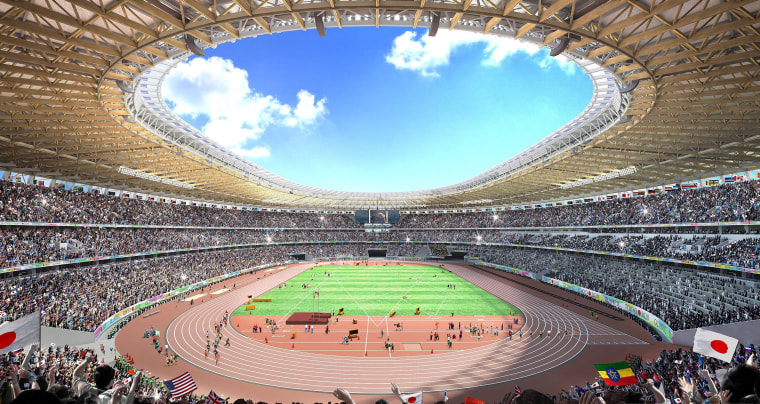 The original proposal by Iraqi-British architect Zaha Hadid won the design competition in 2012 and it was praised by a panel of judges for its futuristic conception.
However, Prime Minister Shinzo Abe made the executive decision in July to rescind the deal when public uproar erupted over its construction costs, which nearly doubled the original estimate to $2.1 billion.
According to The Associated Press, that put it in line to have become the world's most expensive sports stadium, surpassing the $1.6 billion MetLife Stadium in New Jersey.
Criticism over the perceived lack of transparency in selecting Hadid's design tarnished the choice, and it also suffered from reaction on social media, with many likening the design to a bicycle helmet.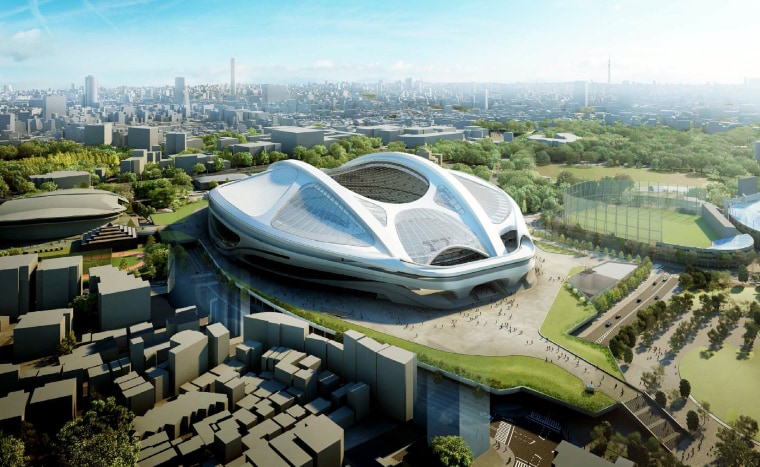 A new competition was quickly organized and two final proposals were presented to officials earlier this month — with the names of the architects and the construction companies deliberately withheld.
The Japan Sports Council's seven-member panel reviewed the plans, and the designs were also posted on its website to invite reactions from the public and former athletes before the final decision.
The latest winning design was drawn up by Japanese architect Kengo Kuma, with the plan coming in under the proposed budget of $1.2 billion.
Prime Minister Abe said that he hoped the new national stadium would "leave a lasting impression on people around the world" and became "a legacy which future generations can be proud of."