TOKYO — The threat posed by North Korea's nuclear weapons program has entered "a new stage," the Japanese Defense Ministry warned in a new report released Tuesday.
"It is possible that North Korea has already achieved the miniaturization of nuclear weapons and has acquired nuclear warheads," the ministry said in its annual report.
"Since last year, when it forcibly implemented two nuclear tests and more than 20 ballistic missile launches, the security threats have entered a new stage," it added in the 563-page document known as the Defense White Paper.
Air raid and evacuation drills have been held in Japan in recent months as North Korea has stepped up its missile testing program.
Kim Jong Un's regime has carried out a series of missile tests since the beginning of this year, including two intercontinental ballistic missiles (ICBMs) which landed off the west coast of Japan in early and late July respectively.
Kim announced in March 2016 that North Korea had the capability of miniaturizing a nuclear bomb so it can be placed on a missile.
That claim was dismissed by South Korean officials at the time.
But speaking to reporters Tuesday, Japan's defense minister, Itsunori Onodera said North Korea's ballistic missiles had "become a new threat to Japan's security," echoing words used by prime minister Shinzo Abe in March.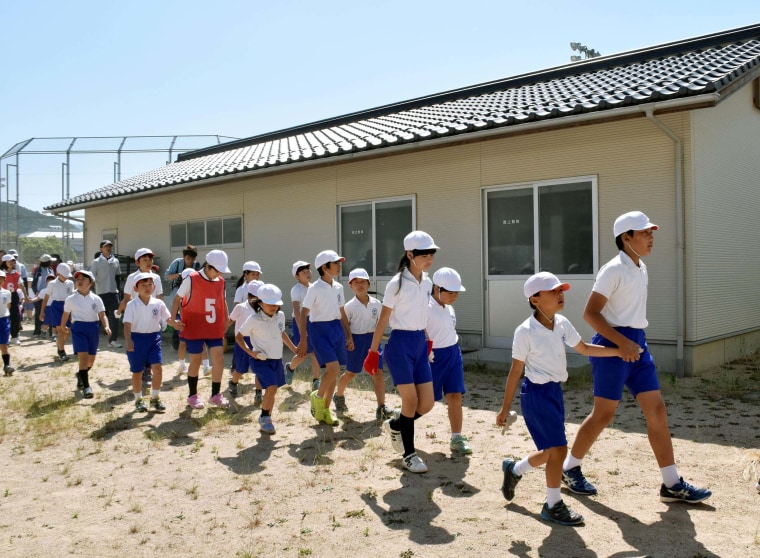 Onodera was appointed to the job last week and has previously called for changes to Japan's strictly defensive national security policy.
Earlier this year, he called for Japan to explore the possibility of hitting enemy bases in North Korea if Japan was attacked in order to prevent further strikes.
Any moves to do so would be a departure from Japan's existing self defense policies which have been in place since the end of World War II and focus solely on defending its territory.
Related: Wary Japanese Refuse To Panic After North Korea Missile Test
The United Nations Security Council unanimously voted through a new round of sanctions over the weekend in light of North Korea's latest missile test.
North Korea responded by stating it would never put its nuclear weapons or missiles up for negotiation.
Pyongyang also called the new U.N. sanctions "fabricated" and warned there would be "strong follow-up measures" and acts of justice.
U.S. Ambassador to the United Nations Nikki Haley said Tuesday that it's unclear if the new sanctions imposed by the U.N. Security Council will prod North Korea to end its nuclear ambitions or even negotiate, but they at the least "send a very strong message and united message."
And whether the sanctions, which include a ban on coal and other North Korean exports worth over $1 billion, can starve the country's finances in time before an ICBM with a nuclear capability becomes a reality also remains to be seen.
Physicist and co-director of the UCS Global Security Program wrote on the "All Things Nuclear" blog last week that North Korea's latest missile could "easily reach the U.S. West Coast, and a number of major U.S. cities" including Los Angeles, Chicago, Boston and New York.
Hayley told TODAY that Kim "has to decide if he strikes the United States, is that something he can win?"
She added that President Donald Trump remains committed to protecting the United States and "all options are on the table."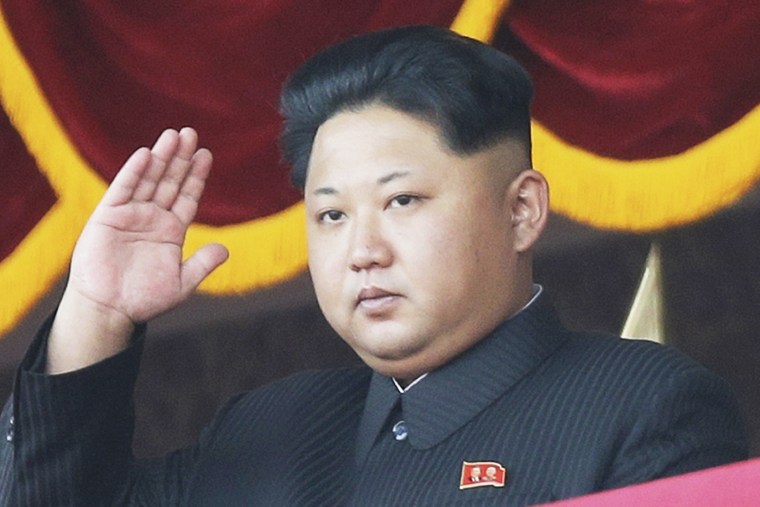 North Korea's missiles could already hit anywhere in Japan.
Although air raid drills have been carried out in the country since March, some have questioned their efficacy given the short time it would take for a North Korean missile to reach Japan.
"About the time when people are told to flee, the missile would have already landed," governor of Hyogo prefecture, Toshizo Ido, told the Japan Times in May.
Onodera also told reporters Tuesday that "provocative acts" by China in the East China Sea and South China Sea were also of concern as highlighted by the Defense White Paper.
Arata Yamamoto reported from Tokyo, Eoghan Macguire reported from London and Erik Ortiz reported from New York.