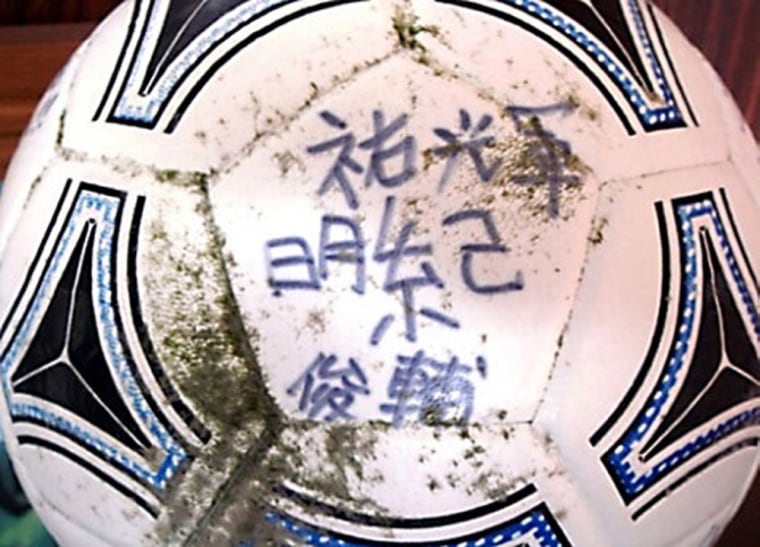 A Japanese teenager has identified himself as the owner of a soccer ball that washed up on an Alaska beach last week – the first traceable debris to arrive in the United States from last year's tsunami.
Misaki Murakami, who comes from the city of Rikuzentakata – where more than 3,000 homes were destroyed, came forward on Sunday after reading news reports about the find.
Marker pen writing on the soccer ball identified the 16-year-old and the name of his school.
The soccer ball and a volleyball were discovered by David Baxter, about a technician working at a radar station on remote Middleton Island, in the Gulf of Alaska, Doug Helton of the National Oceanic and Atmospheric Administration wrote in blog post last week.
Japan's Kyodo news agency said Murakami had been at home at the time of the tsunami disaster in March 2011 but managed to escape the waves by running to higher ground with his pet dog.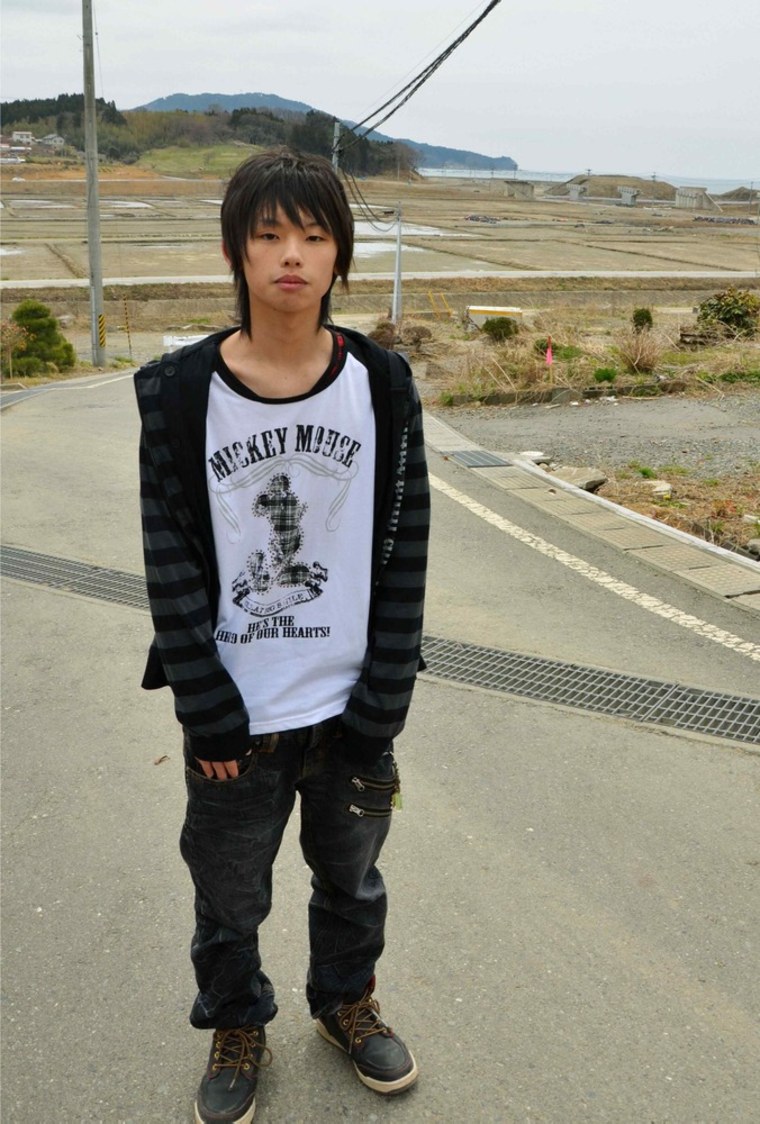 His family lost everything, including their home, and are currently living in a temporary housing provided by the local government.
Ghost ship sinks to bottom of Gulf of Alaska 
Murakami told the news agency Sunday that he had been searching for his family's belongings, but that until the ball was found he had had no luck.
Prized possession
The ball was a gift from his former homeroom teacher and his 13 classmates when he had to change schools in the same area seven years ago.
He said it was a prized possession which he always kept hanging in a net next to his bed.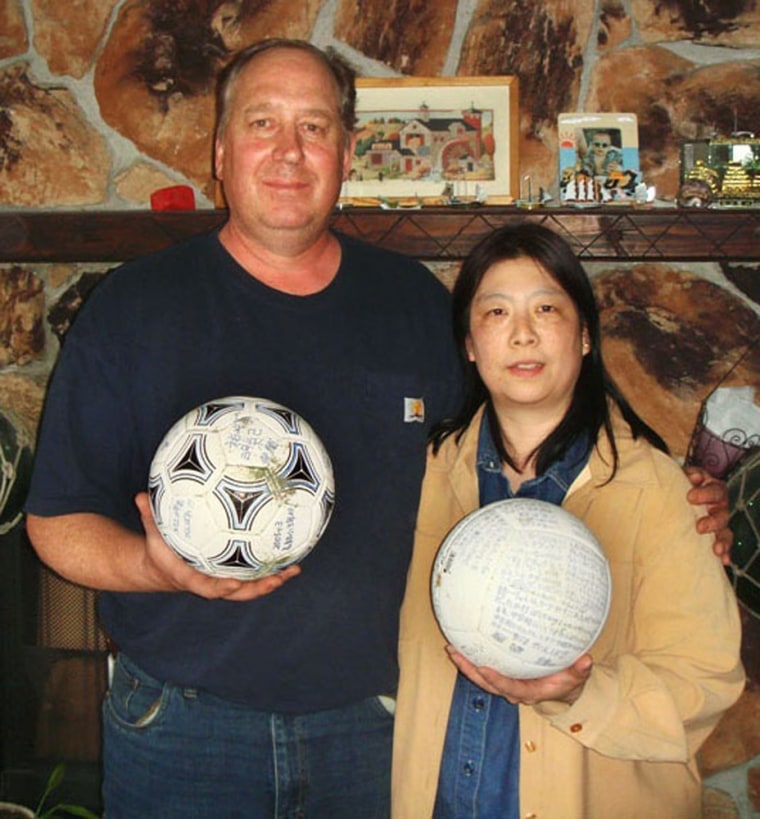 Murakami spoke with Baxter on the phone to thank him for finding his treasured ball.
The magnitude 9.0 earthquake off Japan's northeast coast on March 11, 2011, triggered a 75-foot wall of water that flattened waterfront towns, killing 16,000. About 3,000 people are still unaccounted for. The tsunami triggered a crisis at Tokyo Electric Power's Fukushima Daiichi atomic power plant, forcing tens of thousands of people to flee in the world's worst nuclear accident in 25 years.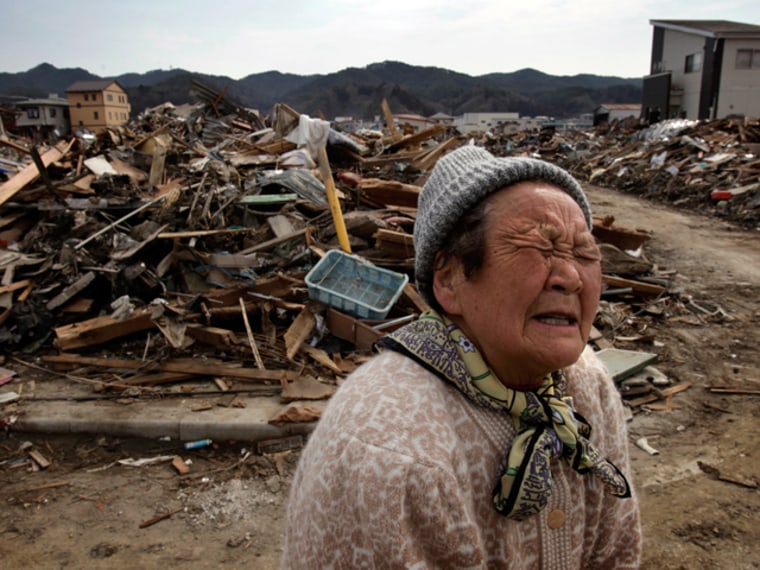 U.S. authorities were immediately aware that the clockwise circulation of the Pacific's northern waters would deliver some remnants of that destruction to American shores.
A Japanese ghost ship Ryou-Un Maru turned up earlier in the Gulf of Alaska off Southeast Alaska after a 4,500-mile journey. The U.S. Coast Guard ended sank the vessel April 5.
In January, a half-dozen large buoys suspected to be from Japanese oyster farms appeared at the top of Alaska's panhandle and may be among the first tsunami debris.
State health and environmental officials have said there's little need to be worried that debris landing on Alaska's shores will be contaminated by radiation.
More world news from msnbc.com and NBC News:
Follow us on Twitter: @msnbc_world