Two months after scaling at 13-foot-high fence to escape a Tokyo aquarium, Japan's now-famous fugitive penguin has reportedly been nabbed.
Two Tokyo Sea Life keepers caught the elusive penguin, known only as Number 337, late Thursday on the bank of one of the rivers leading into Tokyo Bay, the BBC reported.
Penguin scales wall to escape from Tokyo aquarium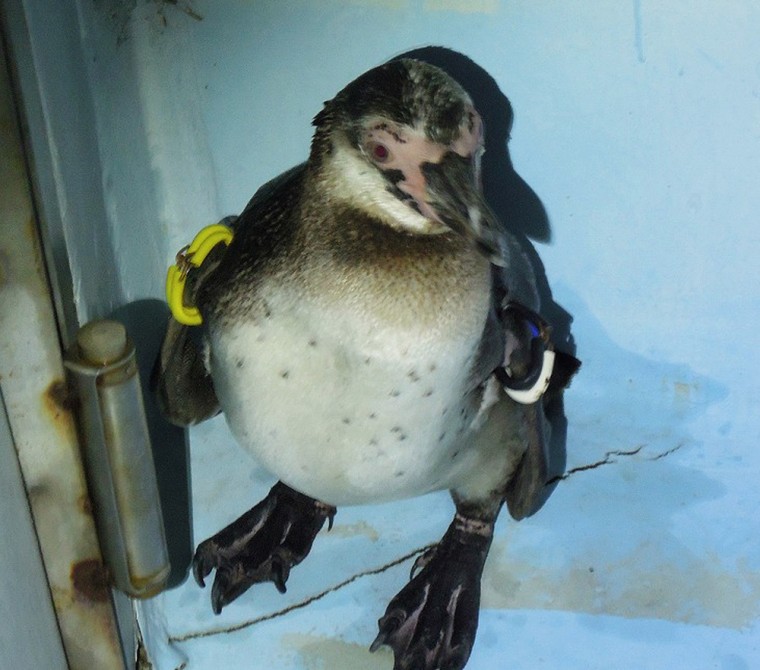 The keepers had received a tip-off call earlier in the day -- one of several sightings since the penguin successfully made its bid for freedom in March.
According to the AFP news agency, Number 337 was found under a bridge around five miles from the aquarium.
A spokesman for the aquarium told the BBC that the penguin was in good condition but was being examined.
"It hasn't lost weight," the spokesman said. "It hasn't got fatter either but its health seems good."
According to the BBC, Tokyo Sea Life Park deputy director Kazuhiro Sakamoto told Japan's Kyodo news agency that he was "relieved to see the penguin come back alive."
After a sighting that was recorded on video earlier this month, Sakamoto said it did not appear that Number 337 was suffering, and said, "It looks as if it's been living quite happily in the middle of Tokyo Bay."
Japan's fugitive penguin 'living quite happily' in Tokyo Bay
The penguin, hatched in 2011, had shared life in a rocky outdoor enclosure at the aquarium with 135 other Humboldts and a number of other penguins prior to its escape.
Reuters contributed to this report.
More world news from msnbc.com and NBC News:
Follow us on Twitter: @msnbc_world