Wildlife biologist and TV personality Jeff Corwin said "every single African lion matters" and that the killing of beloved lion Cecil shows the desperate situation facing many of the continent's most well-known species.
Cecil's death at the hands of Minnesota dentist Walter James Palmer in what officials allege was an illegal "trophy" hunt has sparked international outrage and highlighted issues surrounding African big-game hunting.
Zimbabwe wildlife officials allege that Palmer paid $50,000 to guides who used meat to lure Cecil out of the protected Hwange National Park in order to kill the animal.
Professional hunter Theo Bronkhorst appeared in court Wednesday on charges that he helped kill the lion outside of designated hunting quotas and he was released on $1,000 bail. Farm owner Honest Trymore Ndlovu was not charged and was released from custody, according to The Associated Press.
Palmer has admitted to killing the lion, but said in a statement that he believed his guides had "secured all proper permits" and he was not aware the lion was a "known, local favorite."
Corwin told NBC News Thursday that while recreational, trophy hunting of animals accounts for about two percent of the lion population, lions "are in a lot more trouble than people think they are."
"At this point, one could argue that every single African lion matters," he said. "That is why Cecil was so important."
Corwin added that that the lion's tragic death shows the "slippery slope" when it comes to protecting the rest of Africa's wildlife.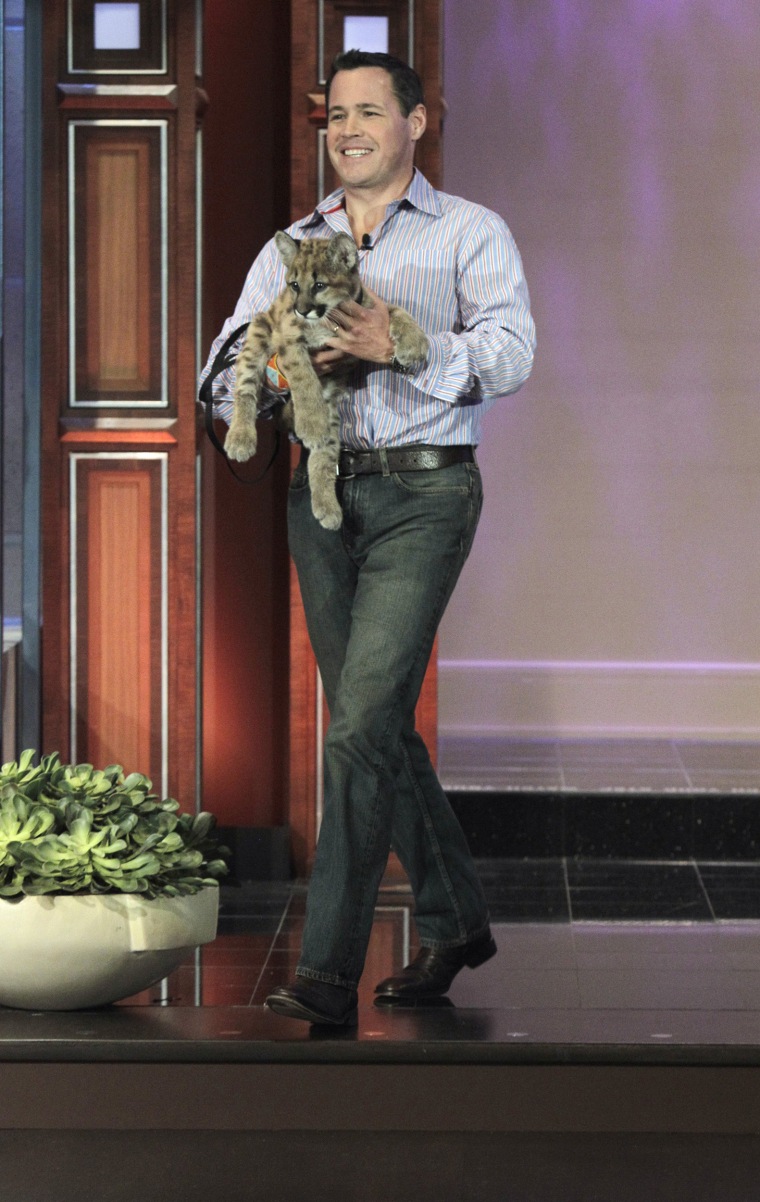 "We need to learn from this tragedy, and we need to empower ourselves by supporting those folks out there trying to save this incredible landscape and these amazing species,' he said.
"The situation today for many of Africa's iconic species is incredibly desperate," Corwin said, adding that poaching is at a 30-year high and remains the greatest obstacle to wildlife conservation in Africa.
"The largest challenge we face today when it comes to saving what remains in Africa, saving the last of the rhinos and the last of the elephants, and the last of the big cats, this last great challenge is from poaching," he said.
In Zimbabwe, some are less outraged. An economic meltdown over the last few years has closed many companies and left two thirds of the population working in the informal economy while battling acute water and electricity shortages.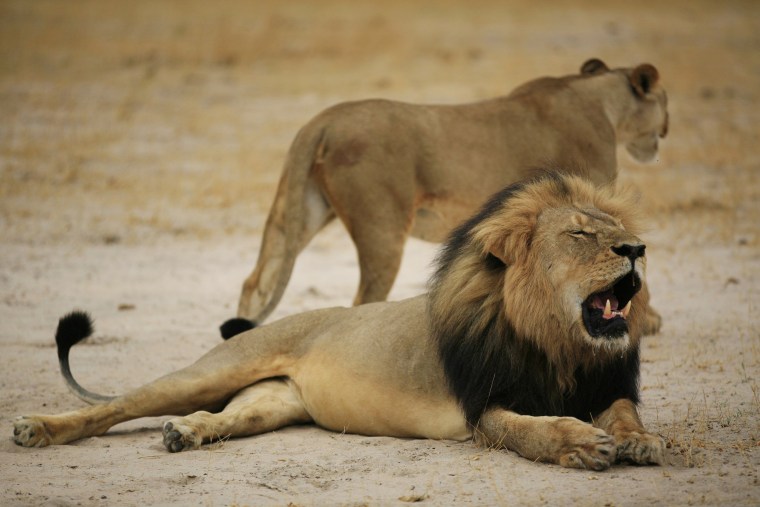 "It's so cruel, but I don't understand the whole fuss, there are so many pressing issues in Zimbabwe — we have water shortages, no electricity and no jobs — yet people are making noise about a lion?" Eunice Vhunise, a Harare resident, told The Associated Press.
"I saw Cecil once when I visited the game park. I will probably miss him," Vhunise said. "But honestly the attention is just too much."