Burglars targeted Formula One star Jenson Button and his wife while they vacationed and may have knocked them out with anesthetic gas, the former world champion's spokesman said.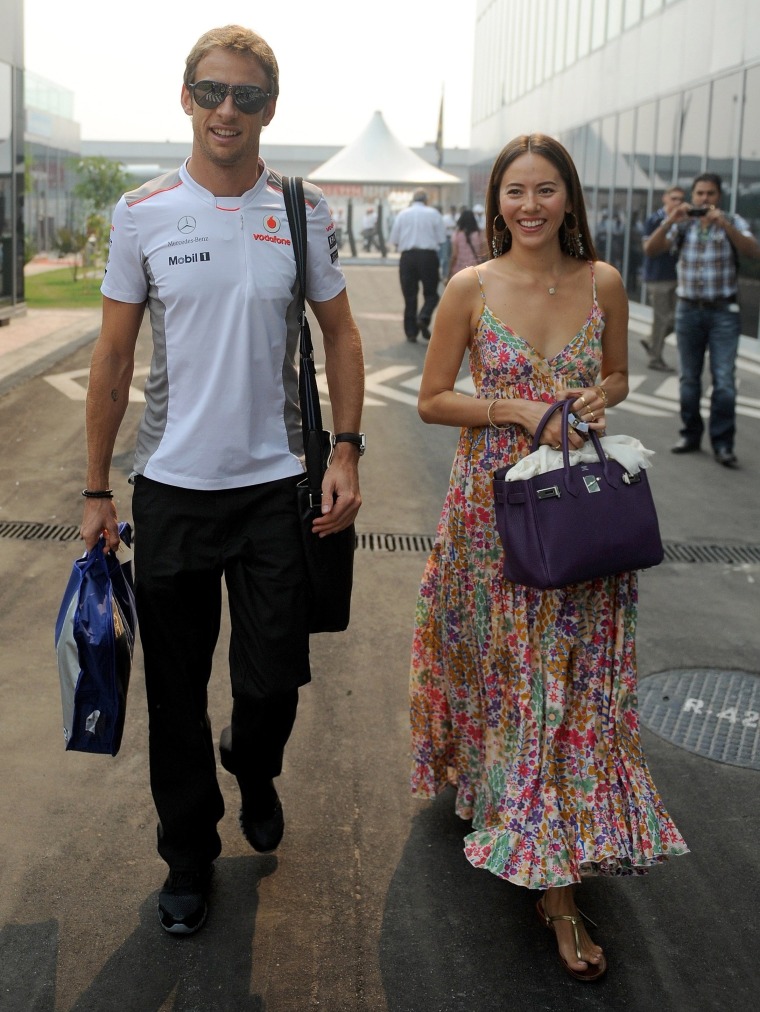 The British driver was staying at a rented villa in Saint-Tropez, France, on Monday when two thieves broke in and stole jewelry including Jessica Button's engagement ring.
The Sun tabloid reported that $465,000 worth of loot was taken. NBC News could not independently verify the figure.
"Police have told Jenson they're convinced the burglars gassed the house using the air conditioning units," The Sun quoted a source close to the McLaren driver as saying.
Button's spokesman added that the couple, who were married in December, weren't hurt although everyone was "unsurprisingly shaken."
"The police have indicated that this has become a growing problem in the region with perpetrators going so far as to gas their proposed victims through the air conditioning units before breaking in," the spokesman added.
Button, 35, was crowned Formula One's world champion while driving for Brawn GP in 2009. He has won 15 races during his career but is currently 17th in this year's standings.