LONDON — Just a few weeks ago, Britain's opposition leader was written off as a no-hoper destined to lead his Labour Party to a historic defeat in Thursday's election.
But Jeremy Corbyn was celebrating early Friday after depriving Conservative Prime Minister Theresa May of a majority in Parliament — and boosting his party's vote by 9.5 points.
He had been depicted as a socialist outsider as well as a dangerous hardliner who cozies up to terrorists.
The resignation of two-thirds of his "shadow" Cabinet over one weekend last summer was followed by a no-confidence vote by his party's lawmakers. Despite 172 of his 216 fellow Labour legislators saying they didn't support him, Corbyn managed to survive the revolt.
So when May called an "snap election" on April 18, the outcome was widely considered a foregone conclusion.
But now she has lost her majority — something considered unthinkable a month ago — flinging British politics into turmoil.
Who is Jeremy Corbyn?
While the 68-year-old represents a constituency in Islington, a part of London that is shorthand for the country's liberal urban elite, Corbyn was born in the village of Chippenham. He did not go to university and entered politics more than four decades ago. And while a longtime member of Parliament, he was never at the center of power in his party until his shock victory as party leader in September 2015.
Corbyn was long known for opposing his own party's leadership, and his famously frugal lifestyle. He often gets around the capital on a bicycle and lives in a small house. He's a fan of his community garden and has been known to make his own jam and jelly.
"He's accumulated support because people are glad that hope still exists"
These unassuming ways have won him both praise and scorn. Former Conservative Prime Minister David Cameron quipped that his mother would tell the opposition leader to "put on a proper suit, do up your tie and sing the national anthem."
Corbyn is married to Mexico-born Laura Alvarez — his third wife — and has three children. He is also a passionate fan of the Arsenal soccer team.
Some people are appalled. Why?
Corbyn's foreign and defense policy record spooks some.
Leading Conservative and Foreign Secretary Boris Johnson reflected the opinion of many when he suggested that Britain would not be safe under a Corbyn government.
Corbyn has admitted to inviting "friends" from Palestinian militant group Hamas and Lebanese militia and political party Hezbollah to an event in Parliament. He later said he did not agree with the actions of either group.
He invited senior Irish republican figures to Parliament weeks after an IRA bombing at a hotel where then-Prime Minister Margaret Thatcher was staying in 1984. She was spared but five others died in the attack.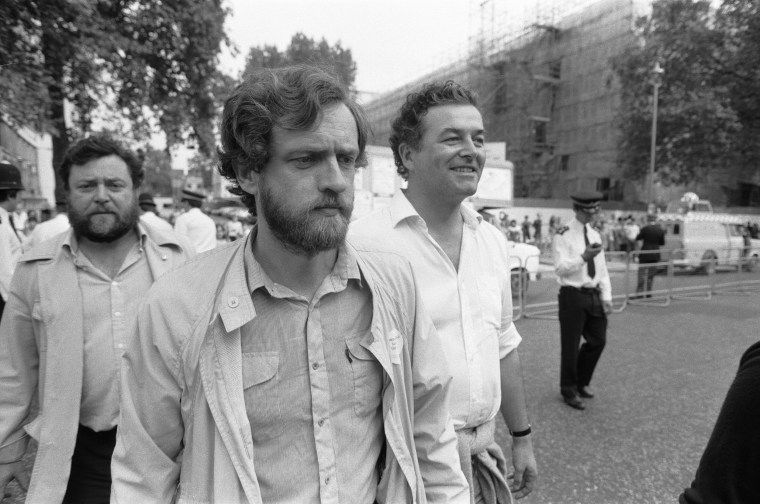 In the aftermath of the attack at the Ariana Grande concert in Manchester, prime minister May pilloried Corbyn for linking British interventions in Iraq and Afghanistan to subsequent attacks — even though he was echoing the opinions of some within the intelligence establishment and members of her own Cabinet.
"It is a choice between me working constantly to protect the national interest and to protect our security, and Jeremy Corbyn, who frankly isn't up to the job," she told reporters on May 27.
On Monday, Corbyn hit back after the London Bridge terrorist attack. He called on the prime minister to resign for overseeing cuts in police during her time running the country's Home Office, which is responsible for law and order, immigration and security.
Corbyn has also been accused by many members of his own party of not campaigning hard enough in favor of Britain remaining in the European Union ahead of last summer's referendum that resulted in a shock "Brexit" decision. May contends that she is the only candidate who is able to steer the country through the tricky, high-stakes exit negotiations with the EU.
While grassroots membership of the party has reached record numbers under Corbyn, he is profoundly unpopular with many of his Parliamentary colleagues.
This has led to unsuccessful attempts to oust him — Labour legislators passed a no-confidence vote 172 to 40 after mass defections from his cabinet in June 2016. A number of fellow Labour lawmakers have not appeared with him on the campaign trail.
Is he really a socialist?
Yes. Corbyn supports a state-planned economy and labor control of industry.
His party's platform skews to the left of his recent predecessors'. It calls for the renationalization of the country's postal, water and rails services, a hike in the minimum wage, more public spending on public services, such as schools and the creaking public health system, as well as tax increases for the wealthy.
This has some warning he's a "Communist" hardliner out of touch with the modern world.
"Jeremy Corbyn is not a person who thinks that markets are a good thing that need to be reigned in," said Sam Bowman, executive director the Adam Smith Institute, a free market think tank that was a favorite of Thatcher, the iconic Conservative prime minister. "He thinks that they are fundamentally flawed and should be replaced."
That his second-in-command John McDonnell once jokingly quoted from Chinese Communist leader Mao Zedong's "Little Red Book" in Parliament only underlined these fears.
Others, like Emma Rees of Momentum — a grassroots organization that fervently supports Corbyn — embrace his approach as embodied by the campaign slogan and the title of the party's 2017 manifesto: "For the many, not the few."
"We should not underestimate the power of radical movements to beat the odds and break through from the outside — and Jeremy Corbyn's Labour party is exactly that kind of movement," she said in a piece in The Guardian newspaper.
What does he believe in?
Corbyn is a longtime opponent of British rule in Northern Ireland, and supporter of Palestinian rights and nuclear disarmament. He also was against the invasion of Iraq, and was an early supporter of gay rights. He told a newspaper that he has been a vegetarian since working at a pig farm when he was aged 20.
Corbyn said in a July speech that he fights for "those people struggling on low pay ... [those who don't know] what's coming from one week to the other, not knowing if they'll be able to pay the rent, not knowing if they're going to be homeless, not knowing if their children will end up in care, that's the kind of brutal pressure that's put on people every day of the week in this country."
Corbyn's promise to fight for a better future speaks to Britons weary of years of austerity and public service cuts under the Conservative government, and a decade of stagnating wages brought on by the 2008 financial crisis, according to Will Davies, a political economist at the University of London's Goldsmiths College.
"He's accumulated support because people are glad that hope still exists," he said. "[Prime Minister] May is so grim."
Why are others delighted?
Corbyn has energized young voters. One recent poll put the party a whopping 57 percent ahead the Conservatives among those under 25. Forty-four percent of those between 25 to 49 also were leaning toward Labour.
Corbyn's recent campaign appearances have garnered big enthusiastic crowds, and grassroots movements such as Momentum are springing to his defense.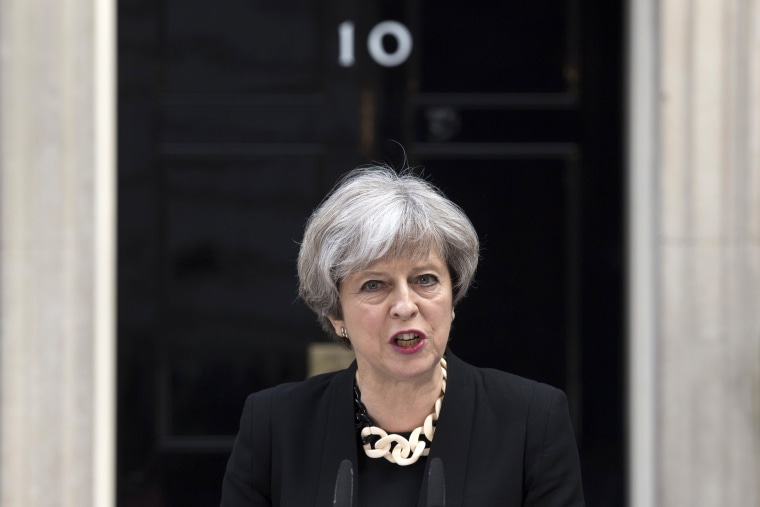 "For the first time in many of our lives, we have a Labour Party that is committed to ending austerity and bringing about the structural change necessary to fundamentally rebalance wealth and power in Britain," wrote Momentum's Rees.
Sen. Bernie Sanders — another outsider who took the establishment by surprise — has also praised Corbyn.
"He has gone to the grassroots and he has tried to transform that party," Sanders said in a speech last week in the U.K. "I am also impressed by his willingness to talk about class issues. Too many people run away from the grotesque levels of income and wealth inequality that exist in the United States, the UK and all over the world."
Despite being a bit "shambolic" — a British word meaning disheveled and disorganized — Corbyn showed he has a common touch, according to Davies.
"Corbyn is coming across as quite likable," he added.