A New Zealand woman died after she was slammed by a jet blast on the small Caribbean island of St. Maarten, the first time anyone has been killed in what authorities said Thursday is a popular but dangerous tourist draw.
The 57-year-old woman, whose identity wasn't made public, died Wednesday in the Dutch Caribbean territory of St. Maarten when the blast of an aircraft during takeoff sent her barreling back against a wall at Princess Juliana International Airport, St. Maarten police said in a statement. She was taken to a hospital with serious injuries and was declared dead shortly afterward.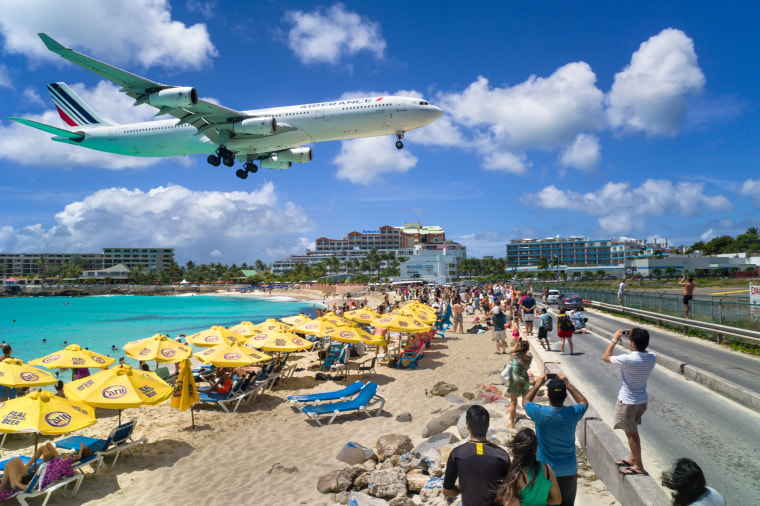 Police said the woman and several other people had been holding on to a fence along the perimeter of the runway, which is reportedly less than 200 feet from the beach. Clinging to the airport fence to feel the jet blast of aircrafts taking off is a popular tourist activity in the island, police said — one that they called "extremely dangerous."
"Many people come just for the thrill of this main attraction, and unfortunately this time someone lost their life," police spokesman Ricardo Henson told NBC Miami.
Henson said that multiple warning signs in the area to discourage tourists are frequently ignored and that dozens of people have been injured by the jet blasts in the last few years. This is the first time someone has died, however.
Police urged tourists to obey the warning signs and said police patrols routinely warn people off the area at busy hours.