LONDON — Investigators confirmed Friday they were looking into whether the man suspected of assassinating a respected British lawmaker had ties to right-wing extremists.
The admission came a day after a U.S. civil rights group reported that Thomas Mair, the suspected killer of Jo Cox, was a supporter of an American neo-Nazi group.
"We are also aware of the inference within the media of the suspect being linked to right wing extremism, which is again a priority line of enquiry, which will help us establish the motive for the attack on Jo," the West Yorkshire Police said in a statement.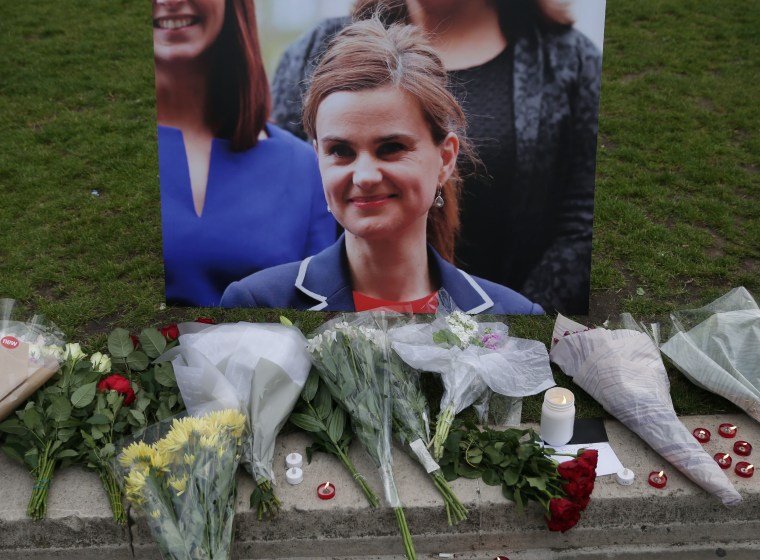 "We are keeping an open mind and I do not wish to add to the speculation as we need to ensure that we conduct a professional investigation and do not compromise the need to bring the person responsible to justice."
The deadly attack on Cox stunned the nation and sparked questions over whether a divisive European Union membership debate may have played a role.
"Based on information available at this time, this appears to be an isolated, but targeted attack upon Jo," police said. "There is also no indication at this stage that anyone else was involved in the attack. However we will be investigating how the suspect came to be in possession of an unlawfully held firearm."
Police revealed that on two occasions Cox was on the receiving end of "malicious communication of a sexual nature."
They were able to identify — and give a formal warning — to one of the senders, who is not the person in custody for Cox's death, police said.
Also, police said a 77-year-old man suffered a serious injury to his abdomen on when he "bravely intervened to assist Jo." They did not identify him and said he remains hospitalized.
Cox, 41, a rising star in the Labour Party known for her social-justice advocacy and calls for Britain to remain in the EU, was shot and stabbed in broad daylight Thursday in her northern England district.
After Cox was killed, both sides in the fierce debate over the upcoming referendum on Britain's EU membership was suspended.
While police did not name the 52-year-old man they have in custody, NBC News has confirmed it is Mair.
Also, his half-brother expressed shock at his arrest. He told ITV that Mair's mother "can't understand" what may have happened..
The U.S.-based Southern Poverty Law Center said Mair had popped up in its databases and was for decades "a longtime" and "dedicated" supporter of the neo-Nazi National Alliance.
It added that Mair had purchased titles including the "Improvised Munitions Handbook," which gave instructions on how to build a pistol — from the National Alliance's publishing imprint.
A man by the name of Thomas Mair from West Yorkshire also named as a former subscriber and supporter of the pro-Apartheid publication SA Patriot, the Associated Press reported.
The deadly attack on Cox in West Yorkshire's small community of Birstall came hours after a high-profile lawmaker in the "Leave" campaign unveiled a controversial poster blaming the refugee crisis on the EU and featuring a long line of migrants.
Cox had frequently pleaded for the campaign not to be hijacked by immigration fears, writing in her local Yorkshire Post newspaper last week that "immigration is a legitimate concern, but it's not a good reason to leave the EU."
While campaigning on the "Brexit" referendum has been suspended, the poll is still due to be held next Thursday.
Britain's pound sterling currency recovered in value against the dollar after the tragedy, which analysts said could hurt the momentum of the "Leave" campaign.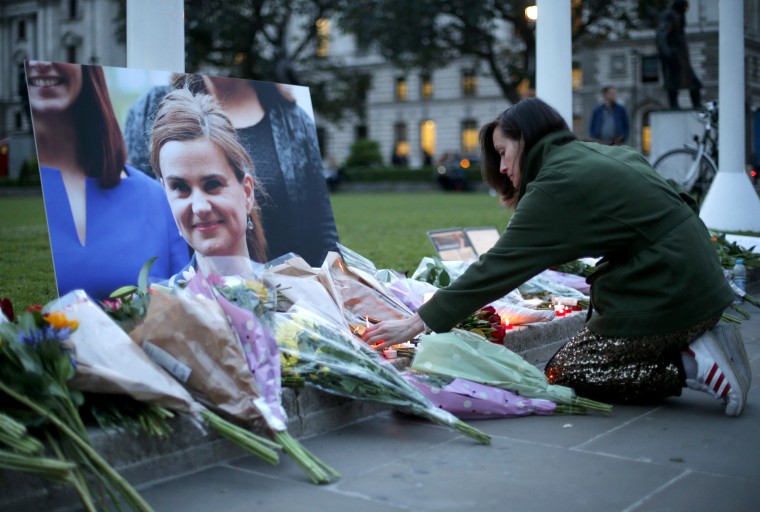 Immigration fears had boosted the "Leave" campaign in recent days, giving it a poll lead for the first time after months in which the "Remain" camp was comfortably ahead.
Alan Ruskin, global co-head of foreign exchange research at Deutsche Bank, said it was clear that people were discussing whether there was a chance Cox's death would influence a Brexit vote in favor of "Remain."
"It is a tragic event all around," he said. "There is a sense, there is an immediate emotional reaction, but there is still a week before the referendum itself."
Cox's death has deeply shaken Britain, where gun controls are strict and shootings are rare.
U.K. Prime Minister David Cameron led tributes to Cox in Birstall on Friday after laying flowers at the scene of the attack.
In a rare display of political unity, Cameron stood side-by-side with opposition leader Jeremy Corbyn to mourn Cox's death.
"Today our nation is rightly shocked. And I think it is a moment to stand back and think," Cameron said. "Where we see hatred, where we find division, where we see intolerance, we must drive it out of our politics and out of our public life and out of our communities.
Corbyn, meanwhile, called the slaying of Cox was "an attack on democracy."
"It's the well of hatred that killed her," he added, saying that Cameron had accepted his request to recall Parliament from a break on Monday so lawmakers can pay tribute to Cox.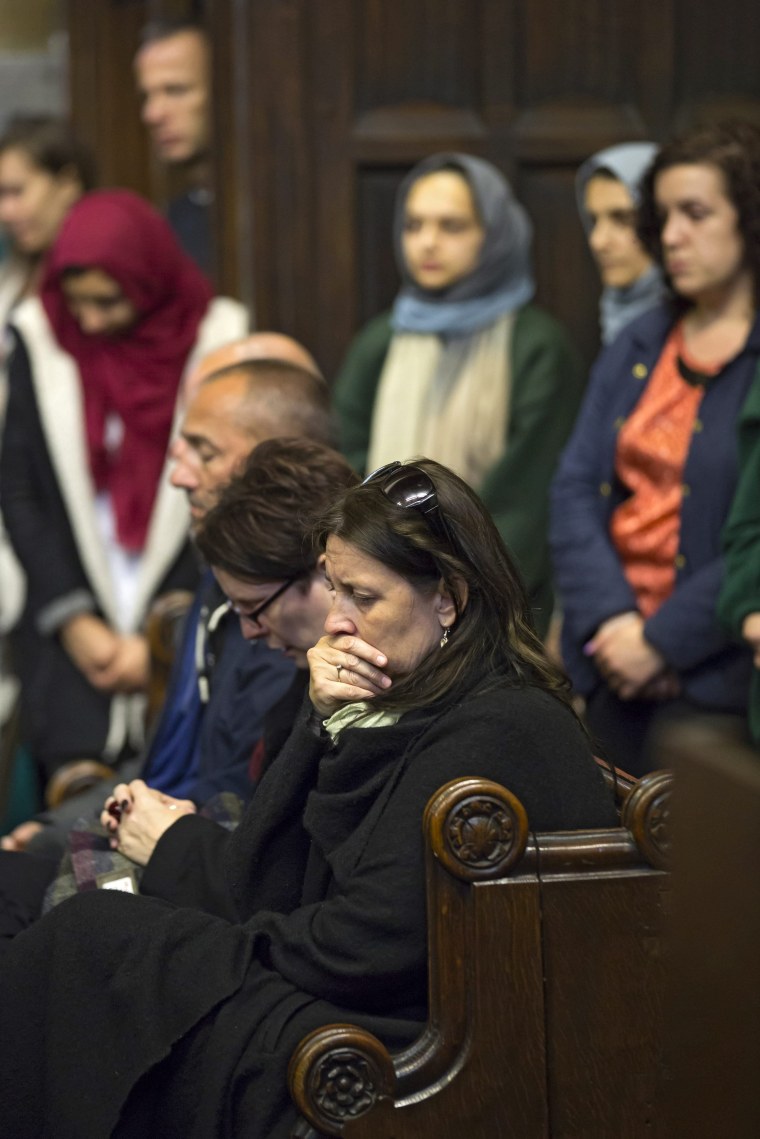 The attack has also resonated outside of the U.K., prompting outpourings of condolences and solidarity from officials around the world.
Likely Democratic presidential nominee Hillary Clinton said in a statement that she was "horrified by the assassination" and that Cox was "a rising star."
"It is cruel and terrible that her life was cut short by a violent act of political intolerance," she said.