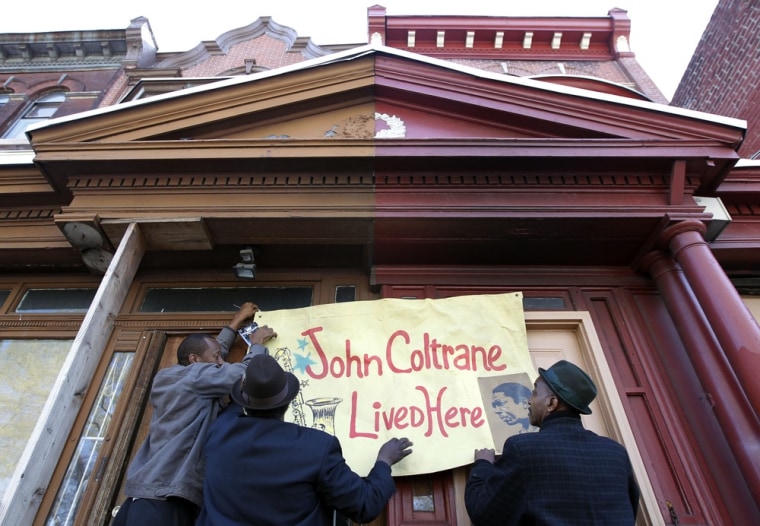 Jazz lovers and cultural officials in Philadelphia are promoting a fundraising effort to save the run-down John Coltrane House.
Preserving the national historic landmark is part of a broader mission to reclaim the city's jazz heritage and celebrate the current music scene.
Coltrane is a saxophonist best known for his recording "A Love Supreme." He lived in a rowhouse in the Strawberry Mansion neighborhood from 1952 to 1958.
--The Associated Press