The U.S. and Russia have reached a ceasefire deal to allow aid into war-torn Syria, John Kerry said late Friday — after talks that dragged on so late that reporters were offered pizza and vodka.
Kerry called it a possible "turning point" in the five-year civil war.
The agreement calls for a nationwide ceasefire to begin at sunset on Sept. 12. If the ceasefire holds for seven days, it could lead to Russian and U.S. military coordination, Kerry said.
"If this arrangement holds, then we will see a significant reduction in violence across Syria," Kerry said in an address in Geneva.
The agreement also involves pullbacks from both sides in a major road in the war-torn city of Aleppo and the creation of a demilitarized zone, and unhindered humanitarian access.
Under the agreement the U.S. would work with opposition groups and the Russians with the Syrian government of President Bashar al-Assad to make sure the cease fire holds.
"I want to emphasize: These measures can only be implemented effectively if all the parties live up to their obligations," Kerry said.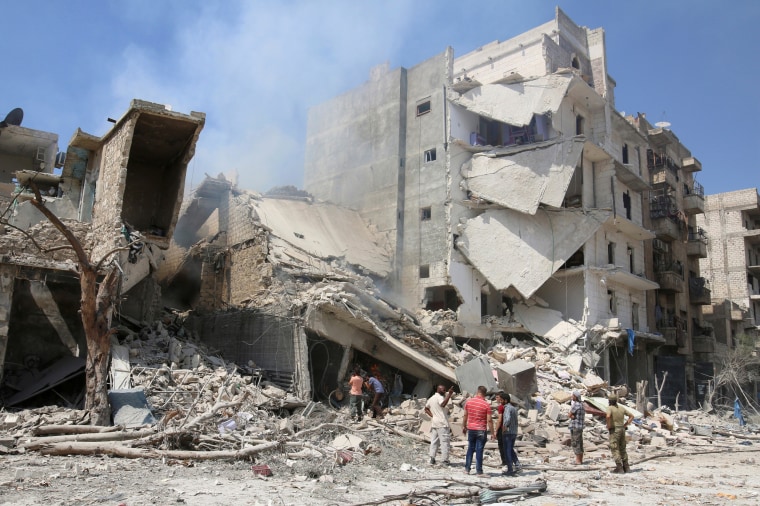 Related: Dozens Sickened by Suspected Chlorine Attack in Aleppo
Kerry said that if "legitimate opposition groups" want to be considered legitimate parties they "need to distance themselves in every way possible" from the terror groups al-Nusra Front and ISIS.
"And we expect that Russia will ensure that the Syrian government will adhere to all of its requirements about its air activities and about the access for humanitarian deliverance," Kerry said.
The agreement would involve a joint center to share initial information and delineate territories controlled by opposition groups as part of the broader peace effort, Kerry said.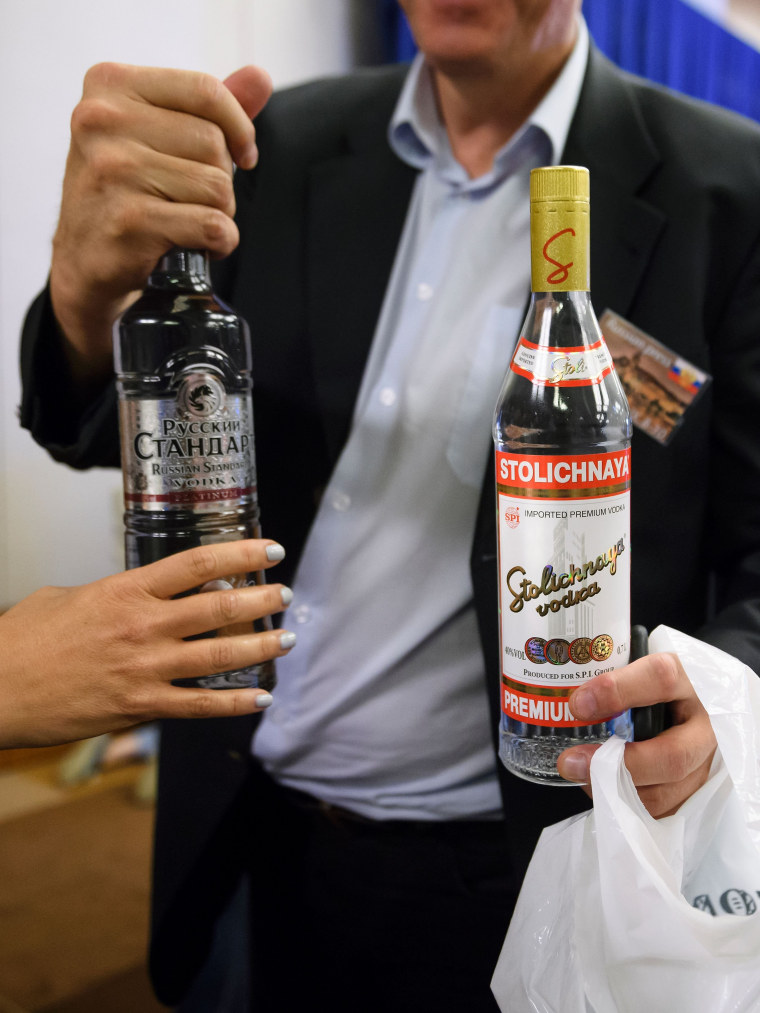 Eventually, U.S. and Russian experts could work together to defeat ISIS and al-Nusra in the country, he said.
Pentagon Press Secretary Peter Cook said whether the U.S. and Russia cooperate militarily is dependent on a sustained ceasefire.
"This preliminary understanding now requires the Russians and the regime to carry out a number of very specific steps, including, importantly, a sustained cessation of hostilities for at least seven days," Cook said. "Those commitments must be fully met before any potential military cooperation can occur."
The agreement looked like it might not occur earlier Friday. Russian Foreign Minister Sergey Lavrov said he was considering "calling it a day" and blamed Washington for an impasse.
Shortly before midnight Geneva time (7 p.m. ET), Lavrov appeared with several boxes of pizza, saying: "This is from the U.S. delegation." A few minutes later he returned with two bottles of vodka, adding: "This is from the Russian delegation."
Kerry and Lavrov said two weeks ago that the two countries were "close" to a deal, but that technical details remained and there was more work to do.
A nationwide ceasefire was declared in February, but it collapsed after frequent violations.