The Dutchman suspected of murdering teenager Natalee Holloway will not be extradited to the United States to face trial for another 26 years, the Peruvian government has ruled.
Joran van der Sloot is the main suspect in the death of the Alabama teen on the Caribbean island of Aruba in 2005.
He is currently serving a 28-year sentence in a Peruvian jail for another murder - and will not be sent to the U.S. until he serves his whole term, according to a government ruling published in Peru's state newspaper El Peruano on Sunday.
Van der Sloot is the main suspect in the Holloway case but has not been charged with murder. Instead U.S. prosecutors have indicted him on counts of extortion and fraud, alleging he accepted $25,000 from Holloway's mother for false information he said would lead a lawyer to the body, which has never been found.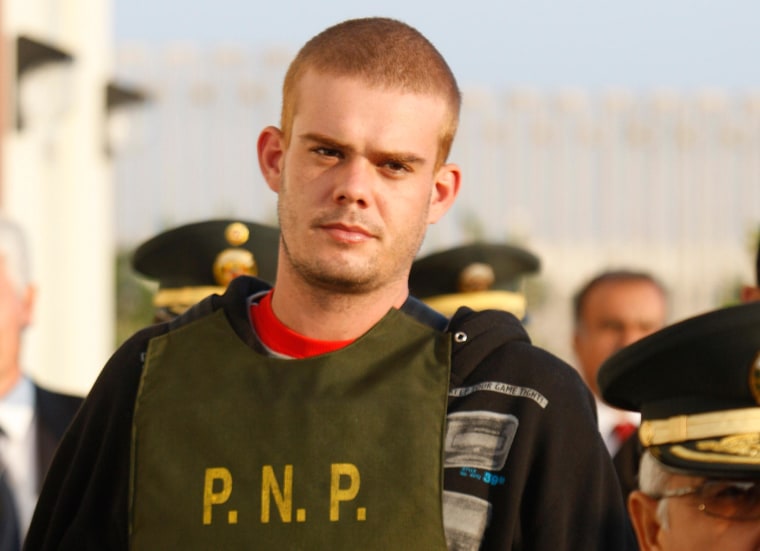 Holloway disappeared while on a high-school graduation trip with classmates.
In 2012, Van der Sloot admitted to killing 21-year-old Stephany Flores in Lima two years earlier.
His lawyer argued he killed Flores during a fit of rage that he blamed on the psychological trauma from being hounded as the prime suspect in the Holloway case.