The leader of the notorious Juarez drug cartel was arrested at a seemingly routine traffic checkpoint, Mexican authorities said Thursday. The FBI had offered a $5 million reward for Vicente Carrillo Fuentes, 51. Known as "The Viceroy," he took over the Juarez Cartel when his brother, Amado Carrillo Fuentes, died in 1997 as a result of botched cosmetic surgery. He also oversaw a brutal turf war with the rival Sinaloa Cartel that is believed to have killed more than 8,000 people from 2009 to 2011 in Ciudad Juarez, across the Mexican border from El Paso, Texas.
Carrillo Fuentes was captured by military and federal police forces in the northern city of Torreon in Coahuila state, national police said. The Associated Press reported that he was nabbed following an 11-month investigation, which had identified a vehicle he used and two homes he'd visited. Mexico's government accused him of turning the border city of Juarez into one of the deadliest places on the planet. Besides dozens of charges in Mexico, Carrillo Fuentes is also charged in U.S. federal court with murder, attempted murder, drug trafficking and money laundering. Even before a formal announcement of his arrest was made Thursday, the U.S. Drug Enforcement Administration issued a statement congratulating Mexico, calling Carrillo Fuentes "one of history's most notorious drug traffickers."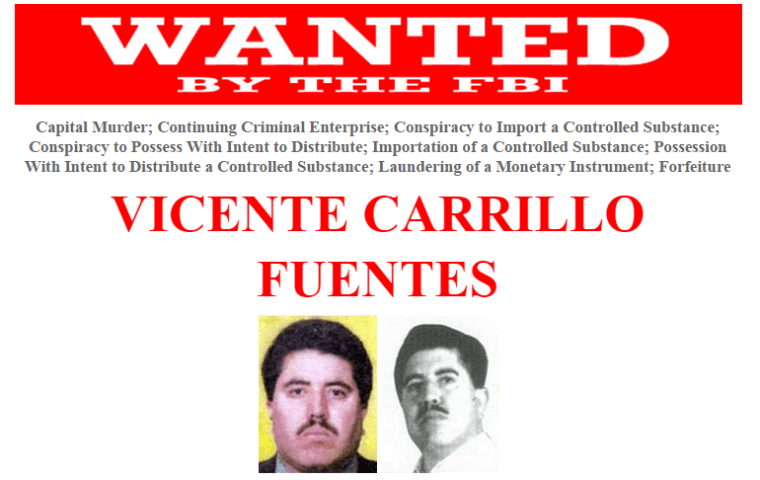 IN-DEPTH
SOCIAL
— M. Alex Johnson
The Associated Press contributed to this report.