LONDON — WikiLeaks founder Julian Assange on Tuesday lost his second bid in a week to overturn an arrest warrant that has prompted him to take refuge in London's Ecuadorian Embassy for nearly six years.
Senior District Judge Emma Arbuthnot ruled the warrant must stand, leaving Assange's legal position unchanged, and condemned his decision not to appear in court.
"The impression I have ... is that [Assange] is a man who wants to impose his terms on the course of justice, whether the course of justice is in this jurisdiction or in Sweden," she wrote in her ruling. "He appears to consider himself above the normal rules of law and wants justice only if it goes in his favor."
"Defendants on bail up and down the country, and requested persons facing extradition, come to the court to face the consequences of their choices," Arbuthnot added. Assange "should have the courage to do so too."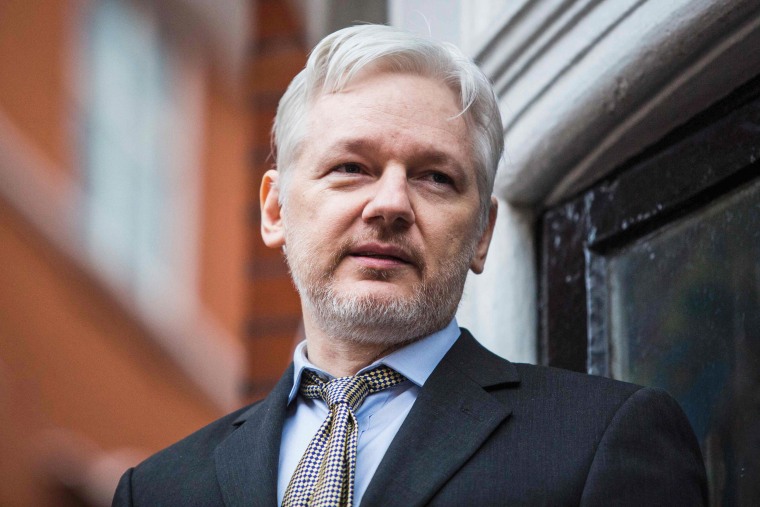 British authorities issued the warrant in 2012 after Assange, 46, skipped bail to avoid being extradited to Sweden where he faced allegations from two women of rape and sexual assault dating to 2010.
Swedish authorities dropped their investigation last year after concluding there was no reasonable hope of bringing Assange to Stockholm to answer questions, but his British warrant remained outstanding. Marianne Ny, the chief prosecutor in Sweden, stressed that she was not declaring Assange innocent, only that he no longer faces any charges in the country. Assange denies the accusations.
Lawyers for Assange argued last week that the British warrant ought to be dropped given that the Swedish investigation into their client had been terminated, but their motion was denied. They then made a second attempt saying that there was insufficient public interest in upholding the warrant.
His lawyers argued that the years Assange have spent confined to the embassy had been an "adequate, if not severe punishment." A United Nations Working Group on Arbitrary Detention concluded in February 2016 that Assange was being arbitrarily detained. British authorities rejected the working group's finding, saying he was "in fact, voluntarily avoiding lawful arrest."
Assange's lawyers also said he had "reasonable grounds" for taking refuge in the embassy because of his fear that he would be deported to the U.S. to face justice for publishing secret documents on WikiLeaks.
"This case is and always has been about the risk of extradition to the United States," Jennifer Robinson, a member of Assange's legal team, said last week. She also called on the U.K. to "provide an assurance against extradition."
It is not known whether Assange faces a U.S. indictment because of secrecy rules governing grand jury decisions.
Attorney General Jeff Sessions told reporters last April that arresting Assange was "a priority."
Assange rose to prominence after the whistleblower WikiLeaks published a trove of classified U.S. military documents on the wars in Afghanistan and Iraq. The leaks were the largest of their kind in U.S. military history.
After that, WikiLeaks released more than 250,000 secret diplomatic cables, as well as emails hacked from the Democratic Party during the 2016 presidential election.