Less than a week after the U.S. invaded Panama in 1989, the country's brutal dictator, was cornered.
On Christmas Eve, troops surrounded the Vatican Embassy in Panama, where General Manuel Noriega had sought refuge.
Inside, intense diplomatic negotiations were underway to encourage him to surrender, but outside troops were blaring the Rolling Stones and sending an entirely different message: "Time Is on My Side."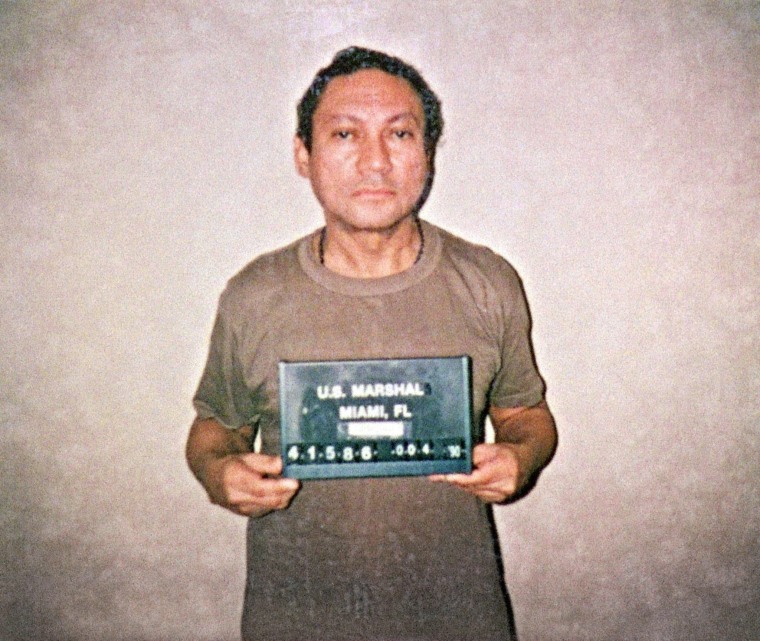 Noriega, who was the first foreign leader to be convicted of crimes in a U.S. court, died Monday at 83. But his death has sparked renewed interest in the details surrounding his 1989 capture and surrender.
According to the official military report preserved by the National Security Archive at George Washington University, in the days leading up to his capture, the military blasted rock music around the clock in an attempt to force Noriega to surrender.
Although they were originally instructed to erect a music barrier as a deterrent to reporters, as word spread, the military's radio station began receiving song requests trolling the Panamanian leader.
Related: Manuel Noriega, Ousted Panamanian Dictator, is Dead at 83
Military documents describe a playlist that included nearly 100 songs, ranging from the on-the-nose, such as "No Where to Run" by Martha and the Vandelas, to the menacing, such as Blue Oyster Cult's "Don't Fear the Reaper."
And mind-melting heavy metal was represented by suggestive selections like "Judgment Day" by White Snake and "Paranoid" and "War Pigs" by Black Sabbath.
He was even Rick-rolled a few times, as soldiers requested Rick Astley's "Never Gonna Give You Up."
They blasted power ballads and love songs, Hendrix and Rolling Stones. Guns N' Roses was a staple, as well as Van Halen's "Panama."
Eventually, word of the 24-hour musical assault on the diplomatic compound reached President George H.W. Bush and Joint Chiefs of Staff Chairman Colin Powell,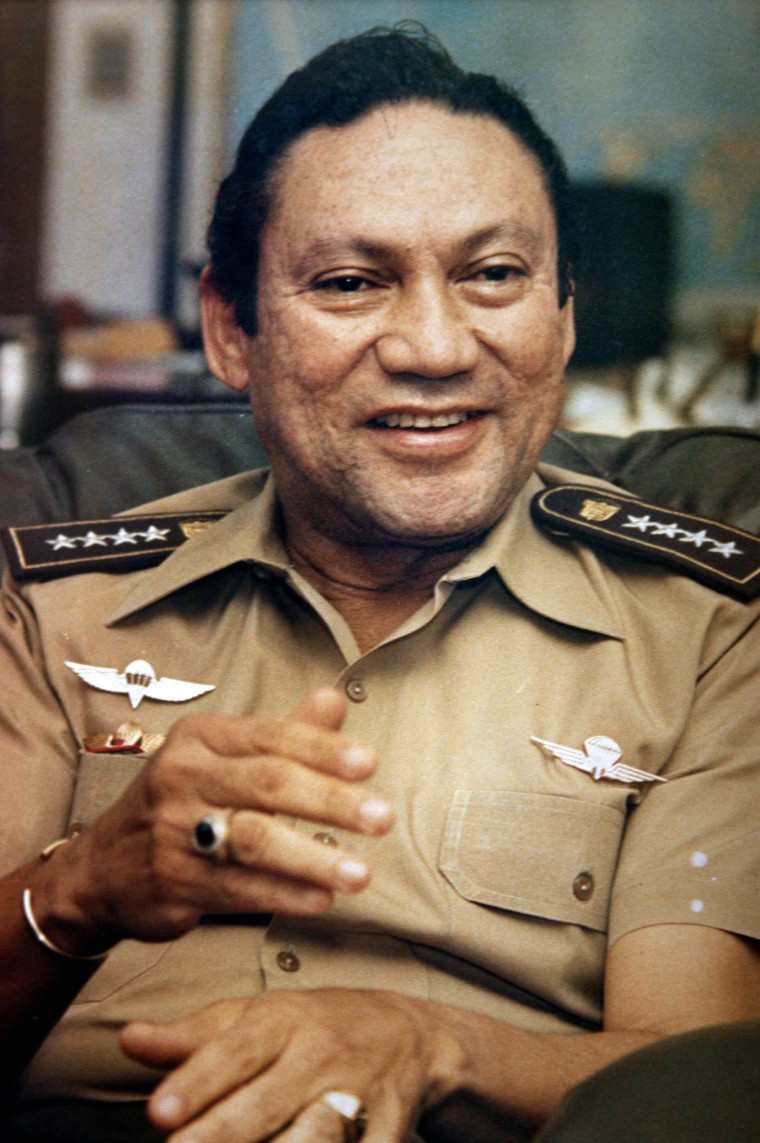 "By Dec. 28, diplomats, Catholics in the United States, and Vatican officials had deplored the practice as a clumsy effort to harass Noriega that inflicted needless stress upon the papal nuncio and his staff," the report said. "President Bush viewed the tactic as politically embarrassing and 'irritating and petty.'"
The next day troops were ordered to pull the plug — but they felt Noriega received the message.
Loud music is a type of psychological warfare sometimes used to disorient prisoners and induce sleep deprivation. But John Dinges, whose biography "Our Man in Panama" profiles Noriega's rise and fall, disputed the success of the tactic.
"It's not like he was driven to turn himself in because he didn't like rock music," Dinges said. "Noriega had many more things to think about than whether or not he liked a song."
By Jan. 31, 1990, the Panama invasion and Operation Just Cause were over and Noriega was in custody.
He was eventually sentenced to 40 years in prison, and was released in 2007 after serving 17 years.
CORRECTION (May 31, 2017 12:20 p.m.): An earlier version of this article misstated the day of Noriega's death. It was Monday, not Tuesday.