LONDON — WikiLeaks founder Julian Assange on Tuesday lost a bid to overturn the arrest warrant that prompted him to seek refuge inside London's Ecuadorian Embassy for five-and-a-half years.
A judge ruled the warrant must stand, leaving Assange's legal position unchanged.
British authorities issued the warrant in 2012 after Assange skipped bail to avoid being extradited to Sweden where he faced allegations from two women of rape and sexual assault dating to 2010.
Swedish authorities dropped their investigation last year after concluding there was no reasonable hope of bringing Assange to Stockholm to answer questions, but his British arrest warrant remains outstanding. Marianne Ny, the chief prosecutor in Sweden, stressed that she was not declaring Assange innocent, only that he no longer faces any charges in the country.
Assange, 46, denies the accusations and argues that the extradition was a pretext for his transfer to the United States to face justice for publishing secret documents on WikiLeaks.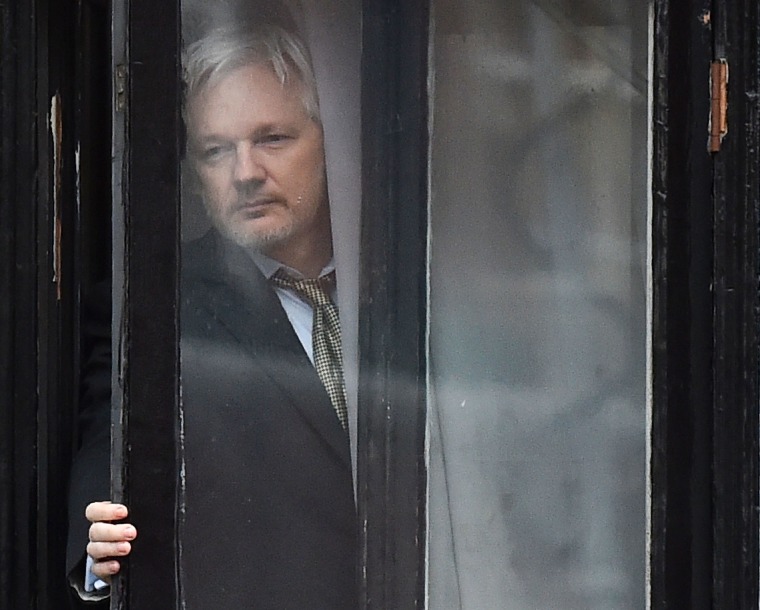 His lawyers told a court last month that the arrest warrant had "lost its purpose and function" because the extradition request to Sweden had been dropped when the sexual misconduct investigation was stopped.
However, British prosecutors successfully argued that the warrant should stand as Assange had failed to comply with a court order. Dropping the warrant would mean Assange was "rewarded with effective immunity" for having evaded proceedings, they said.
"Having considered the arguments ... I am not persuaded that the warrant should be withdrawn," senior district judge, Emma Arbuthnot, ruled.
Assange's lawyers have now applied to have the entire U.K. case against him dropped, saying there is insufficient public interest in pursuing it. Arbuthnot said she would rule on that request on Feb. 13.
"Mr. Assange remains willing to answer to British justice in relation to any argument about breach of bail, but not at the expense of facing injustice in America," Jennifer Robinson, a member of his legal team, said on Tuesday.
"This case is and always has been about the risk of extradition to the United States, and that risk remains real," Robinson added.
It is not officially known if Assange faces a U.S. indictment because of secrecy rules governing U.S. grand jury decisions.
Attorney General Jeff Sessions told reporters in April that arresting Assange was "a priority."
"We've already begun to step up our efforts and whenever a case can be made, we will seek to put some people in jail," Sessions added.
Assange has promised to leave the embassy "soon" — in August 2014.
If he did so, he would still face arrest for jumping bail, although British police no longer maintain a round-the-clock security presence outside the embassy. His lawyers say he is suffering from a variety of mental and physical problems stemming from his long spell inside the building.