The arrest warrant for WikiLeaks founder Julian Assange over a rape accusation will not be dropped, a Swedish appeals court ruled Friday.
Assange, 45, has always maintained extradition from the U.K. to Sweden could lead to him being sent to the U.S. over WikiLeaks' huge dump of secret documents.
However, the European warrant was upheld.
"After reviewing the existing investigative material and what the parties have stated, the Court of Appeal finds that Julian Assange is still suspected on probable cause of rape," the ruling issued by a three-judge panel in Stockholm on Friday said. "The Court of Appeal also shares the assessment of the District Court that there is still a risk that Julian Assange will flee."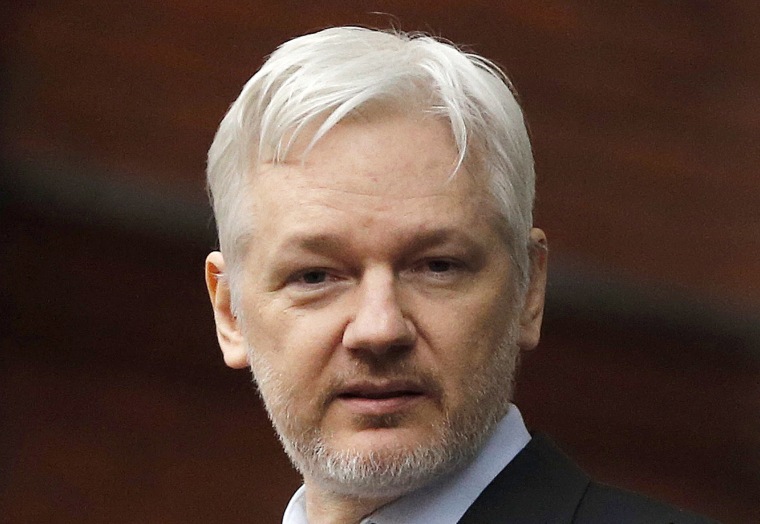 Per Samuelsson, Assange's Swedish defense lawyer, said he would appeal the decision to the country's Supreme Court.
"We are naturally disappointed that Swedish courts yet again choose to ignore Julian Assange's difficult life situation," he told The Associated Press. "They ignore the risk that he will be extradited to the United States."
Swedish authorities began investigating Assange in 2010 on allegations of sexual assault and rape against two women. The sexual assault allegation was dropped after time ran out to bring charges last year, but officials said they would continue pursue the rape investigation. Assange denies the allegations.
After running through legal options in Britain, the Australian avoided extradition to Sweden by seeking asylum in the Ecuadorian Embassy in London in June 2012. Assange still faces arrest in Britain for breaching bail conditions.
The statute of limitations for rape is 10 years in Sweden, meaning it would expire in 2020 if prosecutors haven't filed an indictment by then.
Earlier this month, chief prosecutor Ingrid Isgren said colleagues working on the Swedish case have had no contact with U.S. authorities.
On Wednesday, Swedish prosecutors said an Ecuadorian official would interrogate Assange on their behalf in October at the embassy. Swedish prosecutors maintain they need to question Assange before deciding whether to formally charge him.
In late May, a Swedish lower court upheld the arrest warrant for Assange, saying the stay at Ecuador's Embassy did not equal detention.
WikiLeaks has been a thorn in the side of governments around the world for years and Assange's time in the Ecuadorian embassy has not halted their work.
This summer, the organization released a trove of embarrassing emails hacked from the Democratic National Committee. Assange has denied WikiLeaks was being used by Russian officials trying to sow chaos in U.S. politics and help Donald Trump win the presidency.
WikiLeaks does not say where it got the internal DNC files.
Allies and friends have sometimes turned on WikiLeaks and Assange. On July 29, National Security Agency leaker Edward Snowden, who WikiLeaks helped gain asylum in Russia in 2013, criticized the organization for the way it publishes sensitive data.
While praising the organization, Snowden lashed out at their "hostility to even modest curation."