The battle for a violently-disputed region between India and Pakistan has been reignited by a new breed of protester who is switched on, connected and tweeting away.
Kashmir has been the subject of fierce tug-of-war between Muslim-majority Pakistan and Hindu-majority India since the two nuclear-armed countries gained independence from Britain in 1947.
The part that India controls, the state of Jammu and Kashmir, has grappled with a violent insurgency since the 1980s, with pro-Pakistan and separatist forces trying to break free from what they see as an occupation by New Delhi.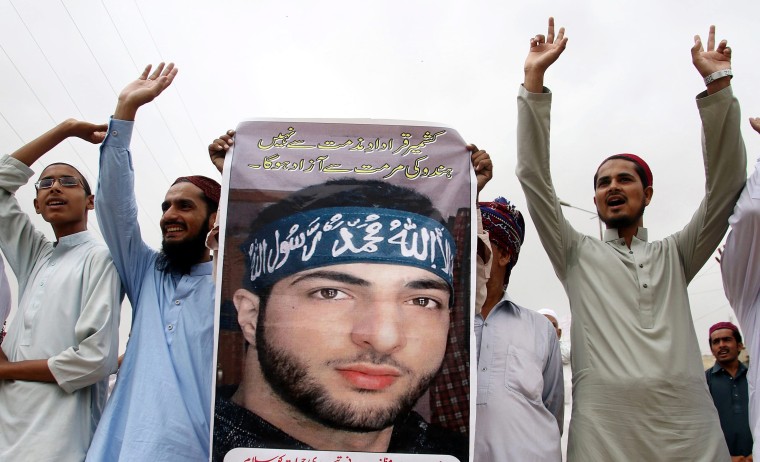 These tensions flared earlier this month after Burhan Wani, a young, charismatic separatist commander active on social media, was shot dead by security forces.
As many as 300,000 people attended his funeral, according to some reports, as Wani's supporters took to the streets. Deadly clashes with security forces ensued. India responded by imposing curfews and temporarily banning newspaper printing and foreign news networks.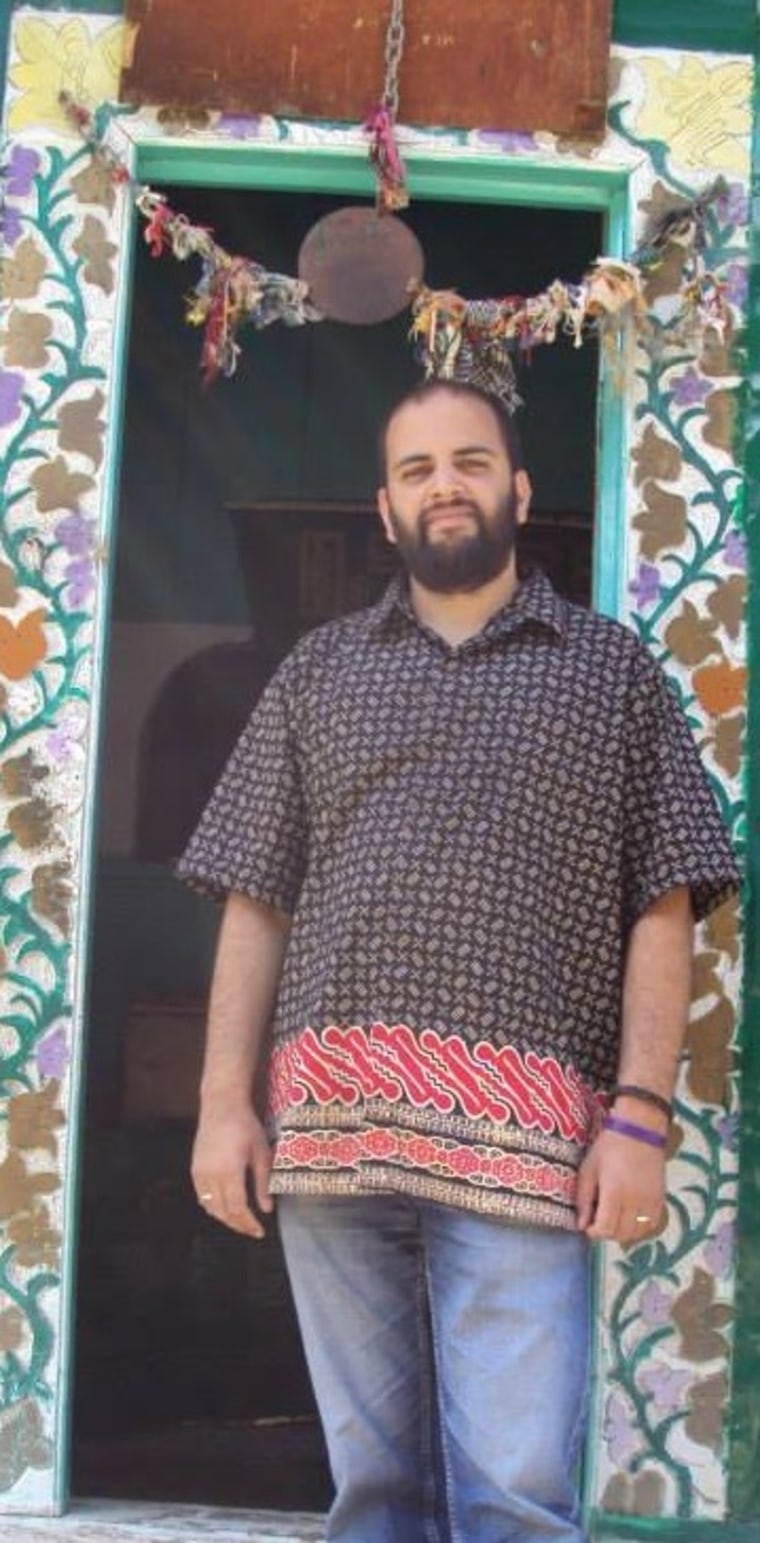 But the militants and protesters have been circumventing these traditional information channels by using new weapons in their arsenal: Facebook, WhatsApp and Twitter.
"Burhan [Wani] started a new phase in the militancy because of his social-media acumen," according to Mushtaq ul Haq Sikander, a 28-year-old writer and activist in Sringar, the region's largest city and summer capital. "The main role of social media has been to disseminate information.
"There's not enough good information. The mainstream Indian channels are misinforming, if not lying."
Wani was a commander in the militant group Hizbul Mujahideen, which is classed by India and the United States as a terrorist organization but seen by many Kashmiris and Pakistanis as a band of freedom fighters.
His killing on July 8 sparked daily protests that have seen around 50 demonstrators and one policeman killed and hundreds more injured. Authorities have imposed a daytime curfew, setting up checkpoints and razor wire, and the use of buckshot pellet guns by police has resulted in dozens of protesters suffering eye injuries and even being blinded. India says it's reconsidering its use of these guns.
Amid this unrest, Kashmiris are using platforms like Facebook and WhatsApp to organize meetings, broadcast information about protests and casualties, and urge people to donate blood where it's needed.
Activists have also flooded onto Twitter, using the hashtags #KashmirUnrest #KashmirSiege and #KashmirNow.
The pace of this change is staggering, according an exclusive report by Indian newspaper The Telegraph earlier this month.
Citing a classified police document, the newspaper said the number of people connected to social media in Kashmir has skyrocketed from 25 percent in 2010 to 70 percent last year.
"There's an information vacuum that social media is filling," said Sikander.
This online conversation appears to have enlivened not only militants and protesters inside Kashmir, but sympathizers further afield.
"The clamor for rights now includes Kashmiri Hindus, Muslims and even people from mainland India … who sympathize with our cause," said Rameez Makhdoomi, a 30-year-old editor of two local news websites in Srinagar. "We have all connected politically over social media."
There's no doubt that the poster boy for this movement was Burhan Wani.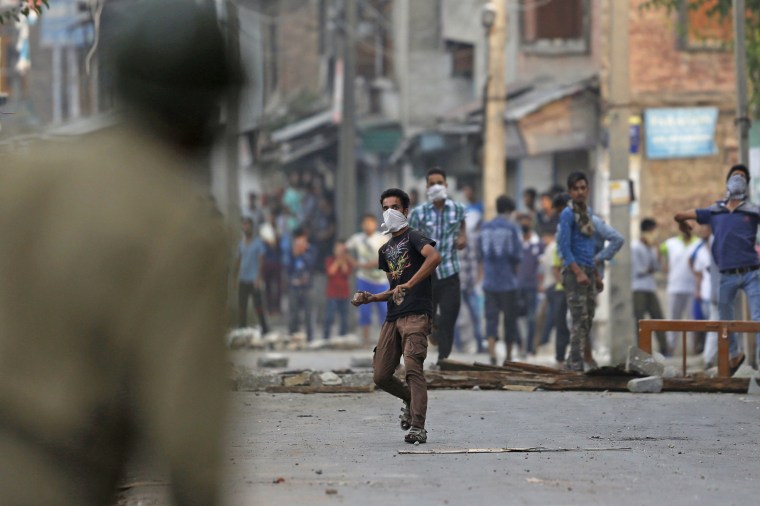 Just 22 when he died, Wani was the son of a headmaster whose middle-class upbringing defied the stereotype of militants as uneducated poor kids who then took up arms. His regular videos on Facebook and WhatsApp urged other young men to take up his cause.
"Wani realized how social media could be used in Kashmir, where there's a lot of young unemployed people sitting around," said Gareth Price, a senior research fellow at Chatham House, a London-based think tank.
"In the past, people had to go to an internet café and now they don't need to," Price added. "If someone comes to protest, then a larger demonstration can happen much quicker than it did in the past."
World's 'most dangerous place'
The Kashmir border between India and Pakistan has been at the center of four wars and countless skirmishes over the past 70 years. Around 700,000 Indian troops are currently manning the front lines opposite around 100,000 Pakistani soldiers.
It is perhaps the most tense nuclear-armed standoff on the planet, and was called "the most dangerous place in the world" by then-President Bill Clinton.
India often accuses Pakistan of encouraging separatist unrest in Indian-administered Kashmir, the only state ruled by Delhi where Muslims make up the majority of the population.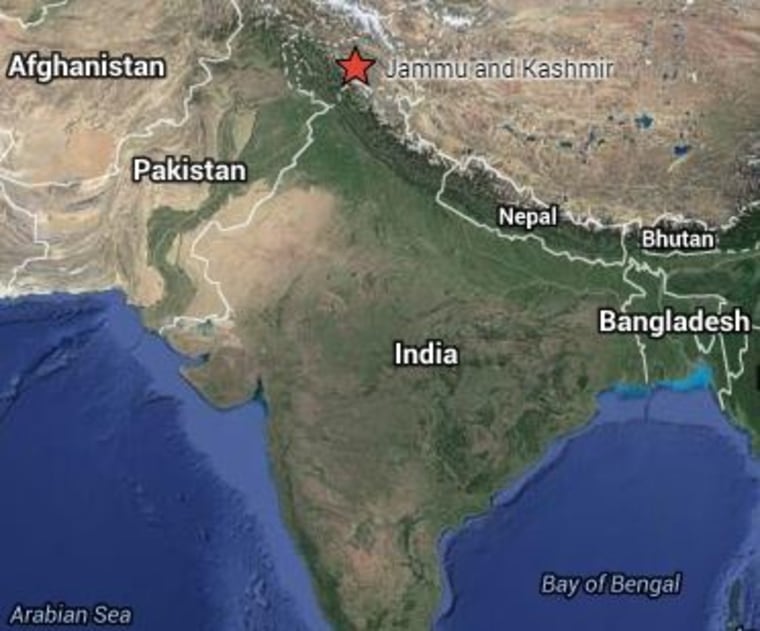 "The violence in Kashmir gets explained away by India, which says Pakistan is influencing it — and that has sometimes been the case," Price added. "But the social media thing shows that, this time at least, it's a home-grown movement by Kashmiris. When it's clearly home-grown it's a bit harder to explain away."
As well as clamping down on newspapers, India has also suspended most mobile internet services across the region, meaning the new artery of separatist communication has been largely restricted to landline internet.
Furthermore, separatist supporters — even those outside Kashmir — have had their Facebook posts being deleted by the social network.
Asked by NBC News about the removal of these posts, Facebook said it takes down content that "praises or supports terrorists, terrorist organizations or terrorism."
A spokeswoman said in an emailed statement that while Facebook encourages "discussion of these subjects," any "terrorist content" must be put in a context that "condemns these organizations or their violent activities."
Facebook said it had removed some content "in error" but this had now been restored.
But for many Kashmiris, it will take more than that to silence what they see as a vital new medium of rebellion.
"Social media has amplified the voices of others who were not heard from before," said Makhdoomi, the website editor. "Whether it's the militants putting up warnings or the non-violent types organizing a peaceful protest, it's helping us organize here in Kashmir. It's an expression for all strains of Kashmiris."