Egypt's armed forces and its Islamist president refused to back down Wednesday as a deadline for a military takeover passed with rival demonstrators out in force in the streets of Cairo.
Here's a look at some of the key players in the crisis:
President Mohammed Morsi is the first democratically elected president of Egypt; his election was the product of the revolutionary upheaval that deposed autocrat Hosni Mubarak in 2011.
Morsi ran as a candidate for the Muslim Brotherhood and received just over 51 percent of the vote. His opposition felt that, despite his narrow victory in the election, Morsi, with his Brotherhood allies, abused the power of his office.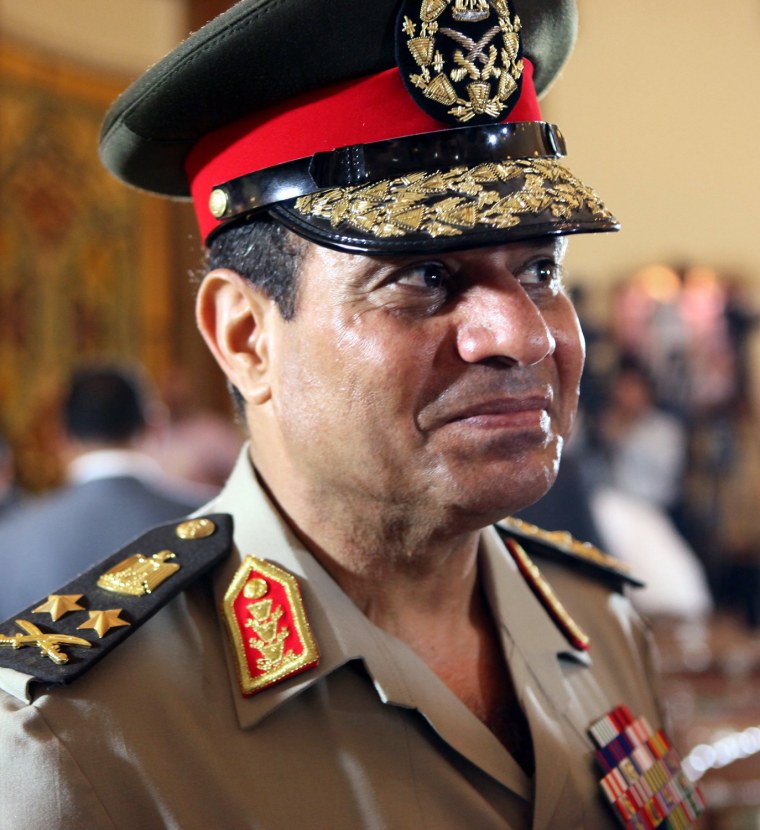 In the face of the 48-hour deadline to reach a resolution – issued by Egypt's military on Monday – Morsi was reluctant to negotiate with the opposition or acknowledge errors in his government.
Gen. el-Sisi announced Wednesday that President Morsi is no longer in power. 
Gen. Abdel Fattah el-Sisi, Egypt's top officer, was selected as defense minister by President Morsi in 2012. During the Mubarak era, el-Sisi was accused of being too close to the Muslim Brotherhood and his appointment caused speculation of an allegiance between the military and the new Islamist leaders.
Many of these fears were squashed on Monday evening when el-Sisi read a statement on Egyptian television giving the president and his opponents 48 hours to strike an accord before the military would intervene to "map out a future plan" for the country. El-Sisi appeared on Egyptian television Wednesday to announce President Morsi has been deposed and the constitution has been suspended.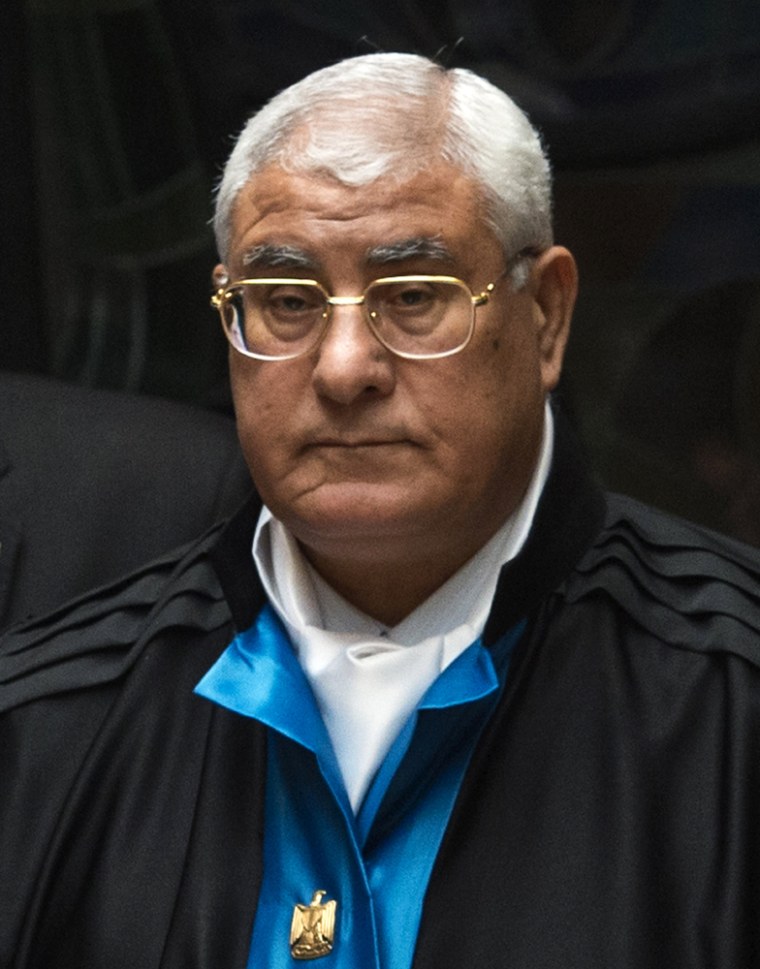 The army chief is known for his close relationship with the U.S. military, which provides $1.3 billion in support of Egypt's army every year.
Adly Mansour was sworn in as the interim president on Thursday following President Morsi's ousting.
Morsi appointed Mansour as the head of Egypt's High Constitutional Court in May, he formerly served as the court's first deputy chief justice.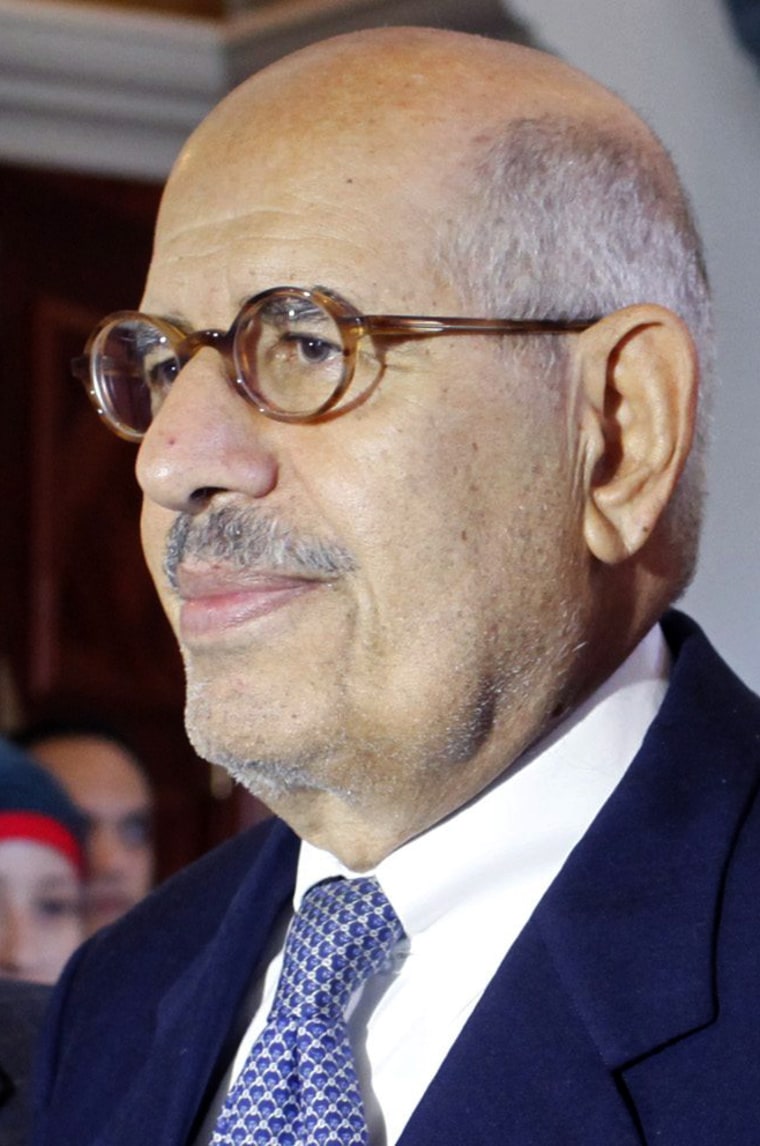 Mohamed ElBaradei, a former United Nations diplomat, has become the leader of the Tamarod group, which has helped to organize the massive opposition demonstrations.
Throughout Morsi's presidency, ElBaradei has been an outspoken critic of the president, the Muslim Brotherhood, and Egypt's new constitution.
ElBaradei, a Nobel Peace Prize winner, was chosen to represent the National Salvation Front Coalition and anti-Morsi youth groups in negotiations with the army.
ElBaradei met with army chief General Abdul Fattah el-Sisi on Wednesday, hours before the military deadline expired.
He appeared on television with Gen. el-Sisi Wednesday, and made a short statement following news of Morsi's removal from office.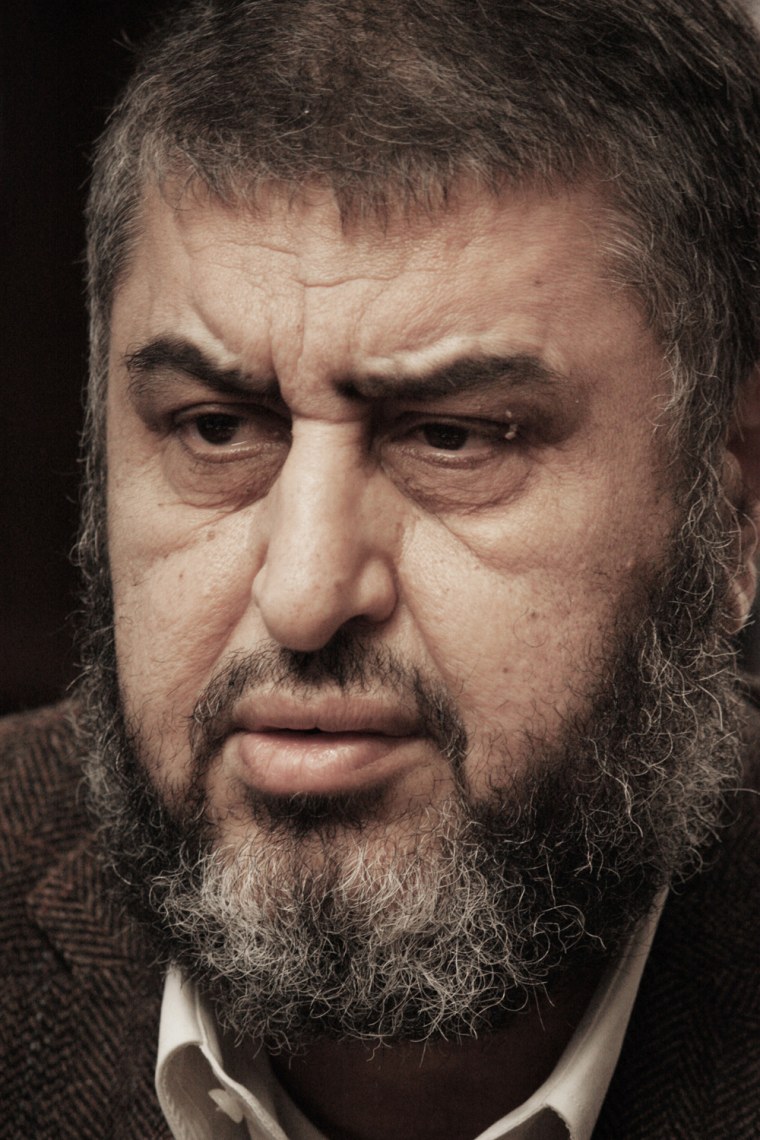 Khairat el-Shater has been the Muslim Brotherhood's most influential leader and strategist since the group's 2011 emergence.
El-Shater was largely responsible for the group's decision to form a single political party in 2012.
He was nominated as the Brotherhood's primary presidential candidate but was disqualified due to a past prison sentence.
The Brotherhood then nominated Mohammed Morsi.
El-Shater remains a key point of contact between the Brotherhood and military forces.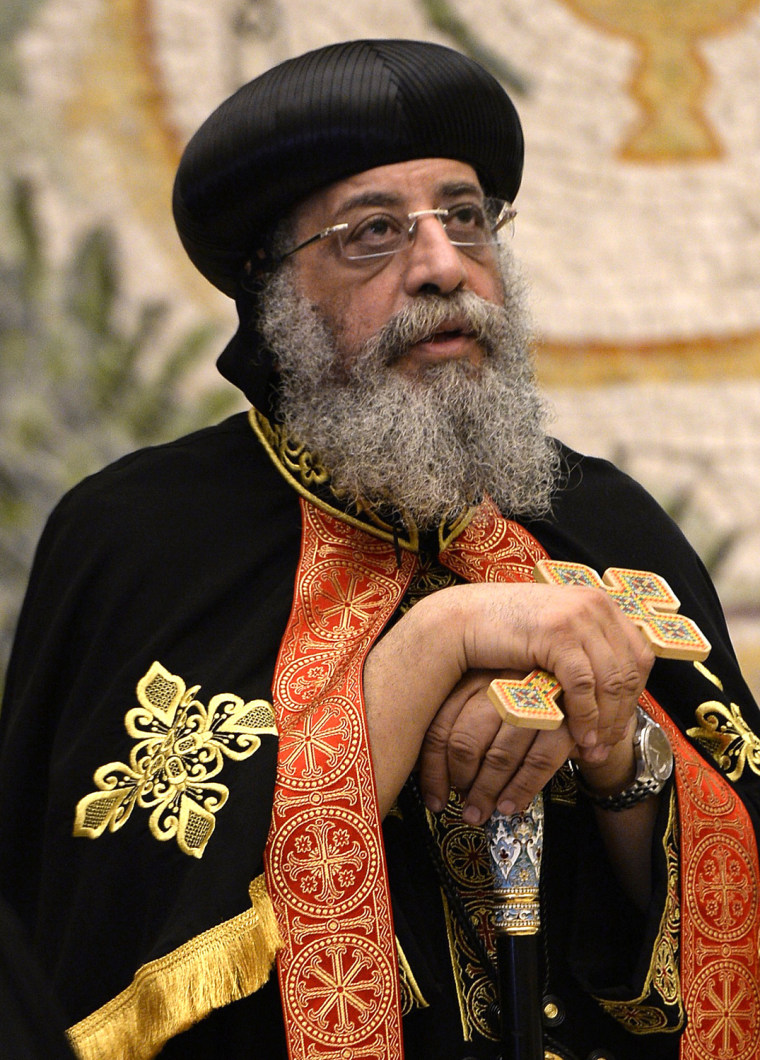 Pope Tawadros II is the 118th pope of the Coptic Orthodox Church of Egypt, the largest Christian church in Egypt. In April, Tawadros criticized President Morsi for his failure to prevent an attack on the church's main cathedral that left six Christians dead.
Tawadros has also accused Egypt's new constitution as discriminatory to Christians, who make up around 10 percent of the over 82 million Egyptians.
On Tuesday, Tawadros tweeted his support for the millions of people protesting against President Morsi.
"How wonderful are the Egyptian people recovering their stolen revolution in a civilized manner with the idea of 'rebellion' and its great youth's sacrifice. I pray for all the people of Egypt," he said.
Tawadros appeared with Gen. el-Sisi and Mohamed ElBaradei on television Wednesday evening and made a short statement.
Sheikh Ahmed el-Tayeb is the current Grand Imam of Al-Azhar, a title that names him one of the highest authorities on Sunni Islamic thought.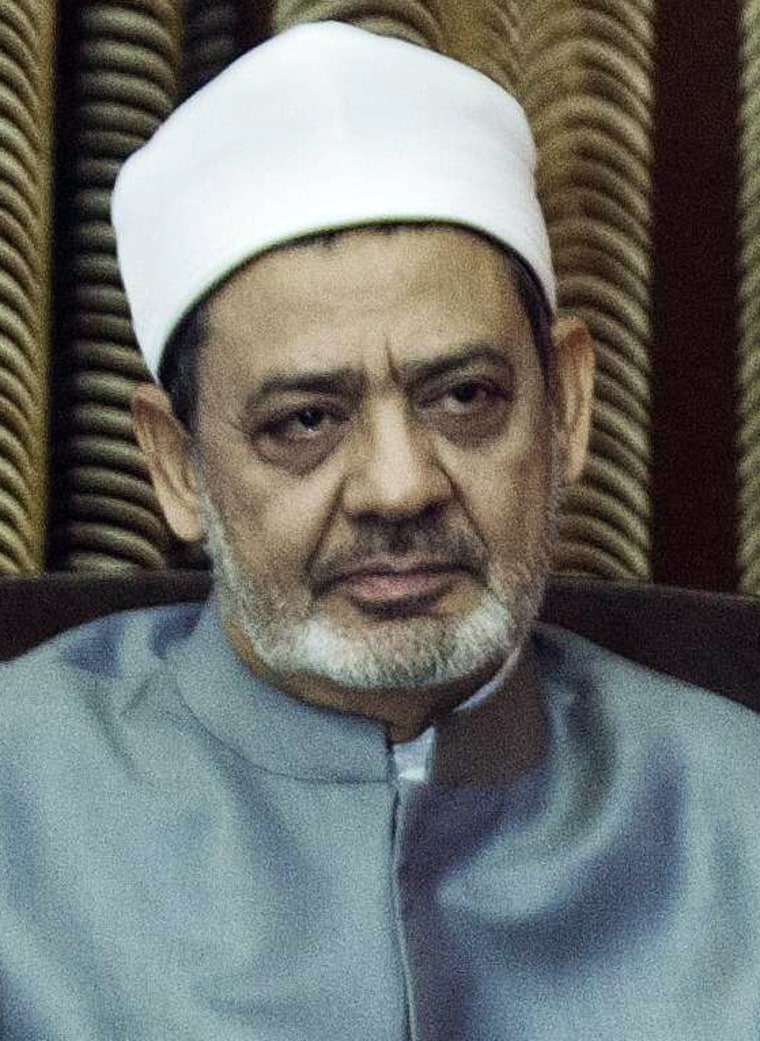 El-Tayeb was appointed by then-President Hosni Mubarak in 2010. He is known as a moderate Sunni cleric, and was a supporter of President Mubarak and the National Democratic Party preceding Mubarak's ousting.
Since the Monday deadline was issued, el-Tayeb has reportedly met alongside opposition leader Mohammad ElBaradei in meetings with Egypt's Armed Forces. 
Amr Moussa was foreign minister under President Hosni Mubarak.
He ran in Egypt's democrat election in 2012 for the National Salvation Front in an attempt to prevent an Islamist takeover.
Since the protests have broken out, Moussa has supported the Egyptian army's statement to give the government and opposition 48 hours to resolve the political crisis.
Moussa has said to the BBC that his party is not "playing politics" and hopes "to save Egypt from collapse."