A U.N.-backed war crimes tribunal in Cambodia sentenced the two top surviving cadres of the Khmer Rouge regime to life in jail on Thursday after finding them guilty of crimes against humanity for their roles in the 1970s "killing fields" revolution.
"Brother Number Two" Nuon Chea and ex-President Khieu Samphan were complicit in forced evacuations, murders and executions orchestrated by the regime as part of its ultra-Maoist revolution, judge Nil Nonn said.
The verdict was only the second delivered in the court's nine years of operation.
Between 1.7 million and 2.2 million people are believed to have died under the Khmer Rouge. The Khmer Rouge was led by the late Pol Pot, who sought to turn Cambodia into a peasant utopia. Nuon Chea and Khieu Samphan will face separate charges of genocide later this year.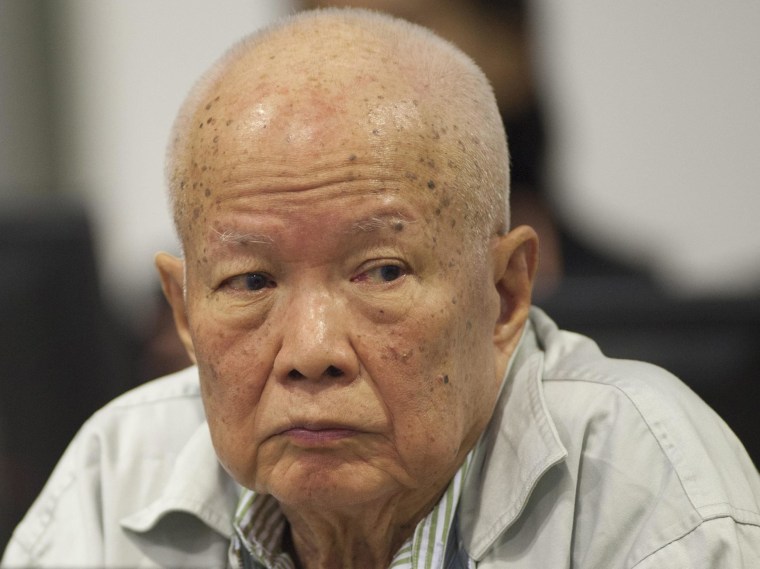 SOCIAL
— Reuters