PARIS — The killing of a 12-year-old girl whose body was found inside a plastic trunk has left France "profoundly shaken" and led to accusations that far-right lawmakers have politicized her death to attack the government's immigration policies.  
The girl, identified by authorities only as Lola, was last seen alive on surveillance camera footage in her apartment building in northeast Paris at 3:15 p.m. local time (9:15 a.m. ET) on Friday, the Paris state prosecutor said in a statement Monday.
The numbers 0 and 1 were written in red ink on the bottom of each of the victim's feet — a macabre detail in a case that has left France "profoundly shaken, faced with the horror and the pain," government spokesman Olivier Véran told reporters Wednesday, according to The Associated Press.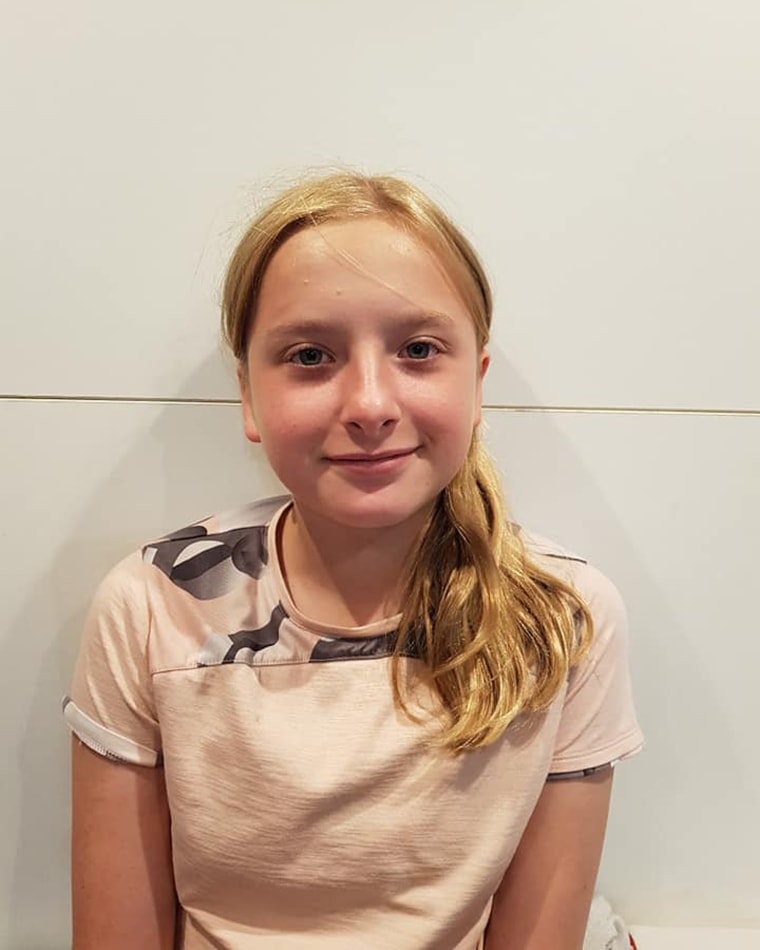 An autopsy revealed Lola had died of "cardio-respiratory failure with manifestation of asphyxia," and there were signs of cervical compression, the prosecutor's statement added.
A 24-year-old woman who was arrested Saturday in a northeastern suburb of the capital is in custody on charges of murder and rape of a minor, torture, acts of barbarity and concealment of a corpse, the Paris state prosecutor said Monday.
A 43-year-old man is also in custody, charged with helping to hide the girl's body, according to a prosecutors' statement. Four others have been released without charge.
Justice Minister Eric Dupond-Moretti told the National Assembly on Tuesday that the arrested woman was given an order to leave France on Aug. 22. The suspect was unknown to the police, he added, but was herself a victim of violence.
She entered the country legally in 2016 after obtaining a student visa that had since expired, Veran said. In August, when she landed at Paris's Orly airport, authorities noticed her flawed immigration status and issued her an order to leave French territory before letting her in, the government spokesman explained.
Far-right politicians have since lashed out at French President Emmanuel Macron's centrist government and blamed its immigration policies for the girl's death.
"Once again, the suspect of this barbaric act should not have been in France. What are you waiting for to act so that this illegal immigration out of control is finally stopped?" Marine Le Pen, who this year ran for president unsuccessfully for a third time, tweeted Tuesday.
French Prime Minister Elisabeth Borne told a parliamentary session later that day that Le Pen should "show some decency and respect for the grief of the family."
Eric Zemmour, the far-right controversialist who came to prominence during this year's presidential election before his challenge faded, called the death a "Francocide," the targeted death of a French person, in a tweet Monday.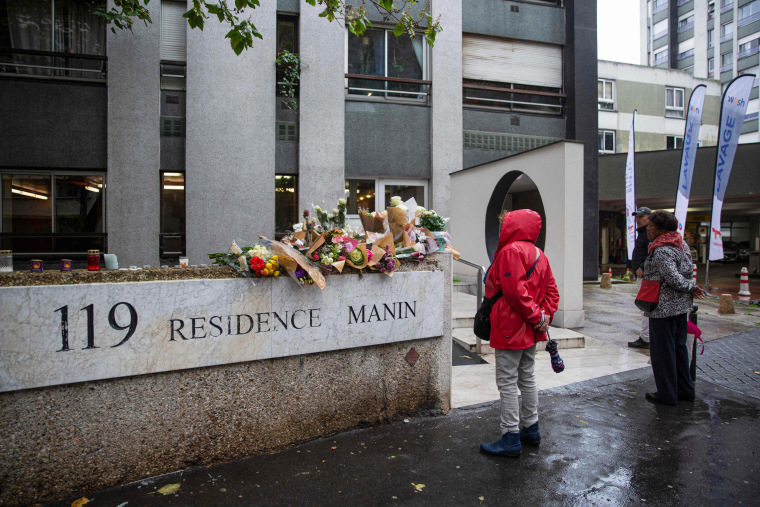 Both Le Pen and Zemmour did not immediately respond to requests for comment from NBC News.
Eric Pauget, a lawmaker for the right-wing Les Republicains Party, told France's National Assembly on Tuesday that Lola had been "martyred" due to France's weakness on immigration.
"But because of the weakness of the Republic, she lived pain, torture, barbarism in the middle of Paris, due to the laxity of your immigration policy, this child was martyred, raped, killed by an illegal, who nevertheless had the obligation to leave the French territory," he said.
Replying to Pauget, Dupond-Moretti said: "To play petty politics, to use the coffin of a 12-year-old girl as a stepping stone, it is a disgrace. Do not add to the most absolute atrocity, the unworthy trade of demagogue."
Government spokesman Véran told a news conference Wednesday that the executive should "obviously do better" on enforcing orders for foreign nationals to leave France.
The French Interior Ministry declined to comment.
Marta Lorimer, an expert in far-right European politics at the London School of Economics, said the story was "almost the ideal case for the far right to instrumentalize."
"They can leverage the threat of migration and say there are too many immigrants and we need to kick them out. And it taps into issues of security," she said.
She added that while Le Pen played down the anti-immigrant aspects of her program during the election in order to appeal to center-right and lapsed socialist voters, a news story like this "allows her to go town."
France has seen the sharp rise of far-right politics in recent years, with the National Rally, formerly the National Front, establishing itself as one of Europe's premier far-right populist parties, mixing anti-immigrant rhetoric with strong support for public services.
Le Pen came within 17 points of beating Macron in April's elections — the closest a far-right populist party has come to winning power in the country.
The party bounced back from that defeat to take 89 of 577 seats in June's parliamentary elections, receiving protest votes from traditional left- and right-wing voters tired of Macron's pragmatic centrism.
Elie Petit reported from Paris, Patrick Smith and Gabrielle Nolin reported from London.