LONDON — How many Britons will stand up and swear out loud allegiance to King Charles III?
Among the latest touch-ups to the king's long-awaited coronation Saturday, the public have been invited to declare in unison "God save King Charles" in "a chorus of millions of voices."
For many, the invitation jars awkwardly with reality: There are more questions hanging over the new monarch and indeed the Windsor family itself than at any point in living memory. Charles is far less popular than his late mother, Queen Elizabeth II. And now that she's not around, polls suggest the prevailing mood ahead of Charles' coronation is one of apathy, especially among young people.
"Charles has a very different challenge facing him," historian and author Helen Carr said. "He's got to prove that the monarchy is legitimate."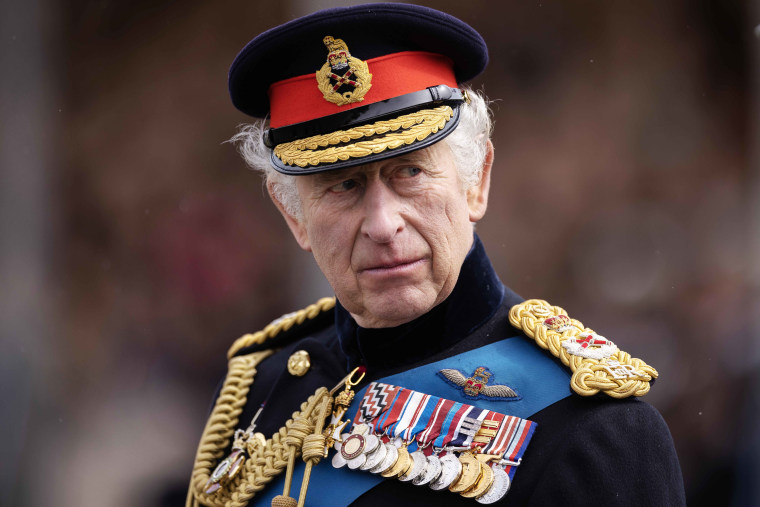 Shorn of the queen's unique grandmotherly brand, some of the persistent questions and deep-seated criticisms of the monarchy have come to the fore:
What place does this opulent pomp have in a country suffering one of the worst cost-of-living crises in the industrialized world? Should multicultural Britain still have its king act as "supreme head" of the Church of England? Will Charles stop wading into democratic politics? And should a white, multimillionaire British king, chosen by the lottery of birth, remain as head of state in former colonies such as Jamaica and Grenada, where Britain built its empire upon the institution of slavery?
In a wider sense, the coronation will act as a litmus test of whether Britons and Commonwealth citizens actually still care for the royals — or if their affection was mostly directed at the now departed queen.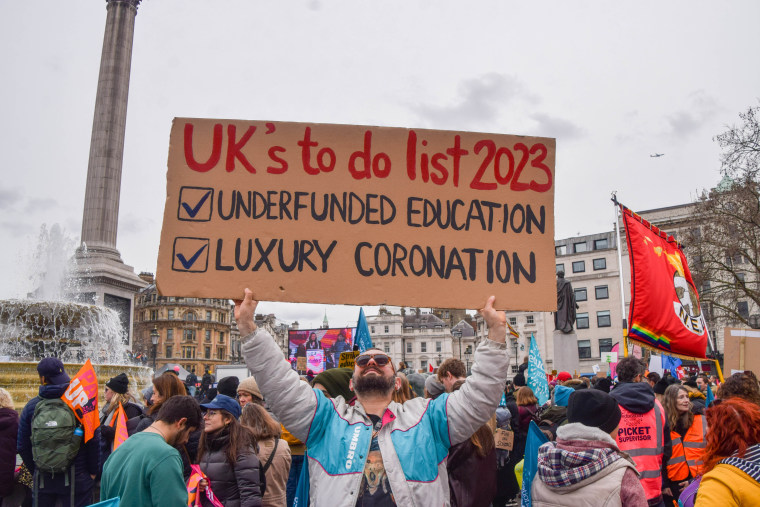 "When Queen Elizabeth II was alive, she was a queen, she was grandmotherly, it was very cute when she hung out with Paddington. We can get on board with that," Afua Hagan, a royal commentator and broadcaster, said. 
"But now, what are we doing?" Hagan added. "People are really thinking to themselves: Why do we need this unelected family at the head of our country?"
Charles, 74, is in a unique position too because, as the oldest monarch crowned in British history, the public have had a long time to get to know him. He was 4 at his mother's coronation, an event truly from another era.
Follow coronation ceremony live updates here
The colossal 1953 procession featured 30,000 military personnel, 600 aircraft and more than 8,000 guests. Royal approval was so high that no one even bothered to conduct opinion polls, the country was far more religious, and debates on the horrors or merits of the British Empire seemed very distant.
Today, not only do polls show a gradual decline in support for the royal family, but Charles is less popular than his mother. Perhaps as importantly, most people say they don't care about the coronation itself.
Last week, a study by the independent National Centre for Social Research showed royalism had "fallen to a record low," with only 29% of Britons regarding the institution as "very important." A YouGov poll last month found most didn't care — 35% "very much" and 29% "at all" — about Saturday's pageantry, the first major royal event in seven decades without the queen.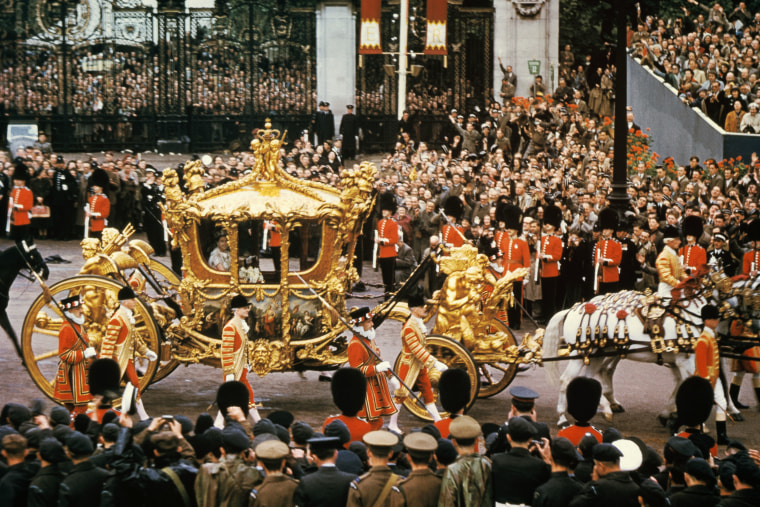 Charles' popularity took a major stumble in the 1980s during his marital problems with Princess Diana, especially when it emerged he had been having a longtime affair with his now wife, the soon-to-be Queen Camilla. This opprobrium only grew after the 1997 death of Diana, an icon whose popularity still exceeds that of Charles and the family itself, according to YouGov.
Scandal has plagued the royals again in recent years. The messy departure of Prince Harry and Meghan came amid a flurry of racism allegations. And last year Charles' brother, Prince Andrew, reached a legal settlement with a woman who accused him of abusing her as a minor.
Charles and his retinue will be keenly aware of these existential threats to his tenure. And so they have vowed to modernize both ceremony and family — as much as is possible for an unelected head of state who is billed as God's representative on Earth.
The slimmed down event (2,000 guests) will feature religious leaders from Jewish, Hindu, Sikh, Muslim and Buddhist communities — an "unprecedented gesture," according to the Church of England, and something unthinkable in 1953.
The coronation ceremony will also avoid using the Queen Mother's Crown featuring the Kohinoor, one of the world's largest cut diamonds, which was obtained by the British Empire. However, the crown that Camilla will use features parts of the Cullinan diamond, which was discovered in South Africa. For many there, it also represents the empire's penchant for mineral plunder.
"Whatever the royal family do, they can't escape the controversies of empire," said Sathnam Sanghera, author of "EmpireLand: How Imperialism Has Shaped Modern Britain."
Last year Charles went further, telling an audience in Rwanda about "the depths of my personal sorrow" for the hurt caused by slavery and its legacy. But he stopped short of a full apology, a thorny issue as it would likely lead to increased calls for reparations from the British government.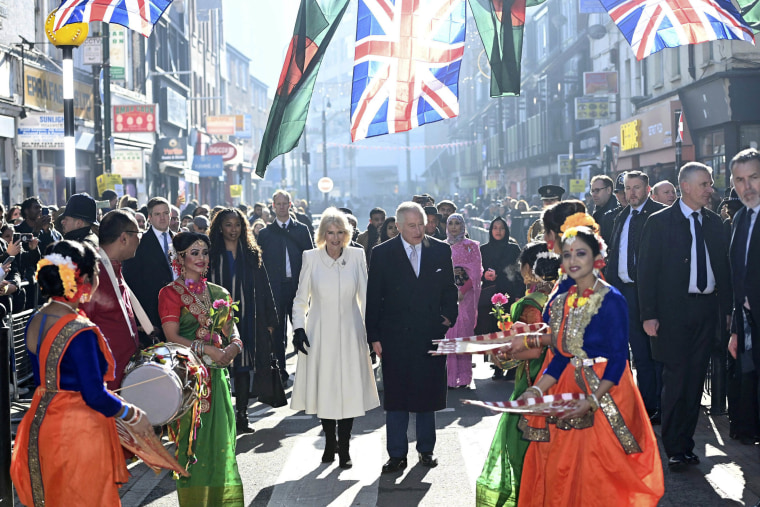 Charles is, if anything, seen as more modern and progressive than his taciturn mother ever was. He has for decades been a champion for environmental issues, long before these became mainstream. His slimmed-down vision for his household includes giving far more responsibility to his eldest son and heir, the popular Prince William.
"In many ways, Charles is a better fit for a modern Britain than he was 30 or 40 years ago" when public opinion had not yet caught up with the king, NBC royal commentator Daisy McAndrew said.
This is uncharted territory for Britain, and the coming decades are unknowable.
There are those, such as the anti-royalist pressure group Republic, who believe Charles' contradictions and complexities will eventually herald the end of this millennia-old institution.
However, most mainstream royal experts believe that the monarchy is so deeply interwoven into British society that, even in a reduced capacity, it will endure long after Charles' reign.
"To get rid of the monarch and the monarchy, we'd have to have a referendum," said Anna Whitelock, professor of the history of the monarchy at University of London. "And there's no government and no political party at the moment who are anywhere close to suggesting that."