LONDON — Jermaine Lawlor started carrying a knife at the age of 11. In his area of east London, he says he was far from the only child to do so.
"That was the life I was caught up in. It was kill or be killed," said Lawlor, who walked away from his life of crime after finding faith in God eight years ago. "I felt I had no choice. It made me feel safer. That's the way it is."
In a country where guns are illegal and in a city where 90 percent of police officers don't carry firearms, knife crime has soared this year in London. More than 35 people have been fatally stabbed through early April this year — compared with a total of 79 such deaths during 2017.
Youth workers in affected communities say that the victims of knife crime are getting younger.
While some of the young people carrying knives are involved in gangs, others are choosing to carry such weapons out of fear that others have them, according to youth workers.
"The carrying of weapons is something that operates like a contagion."
The Royal London Hospital in the Whitechapel area of east London reports that the number of major stabbings involving children under 18 increased by more than a third from January through the end of March, compared to the same time period last year. However, the total number of seriously hurt stabbing victims treated at the hospital has remained steady.
Though guns can be hard to get in the U.K., the hospital has also seen an increase in gunshot victims, to 23 from January to mid-April, up from 10 in the same period last year.
Across town at St. Thomas' Hospital in the Lambeth area, the trend toward younger adolescents' becoming victims of knife crime is largely the same.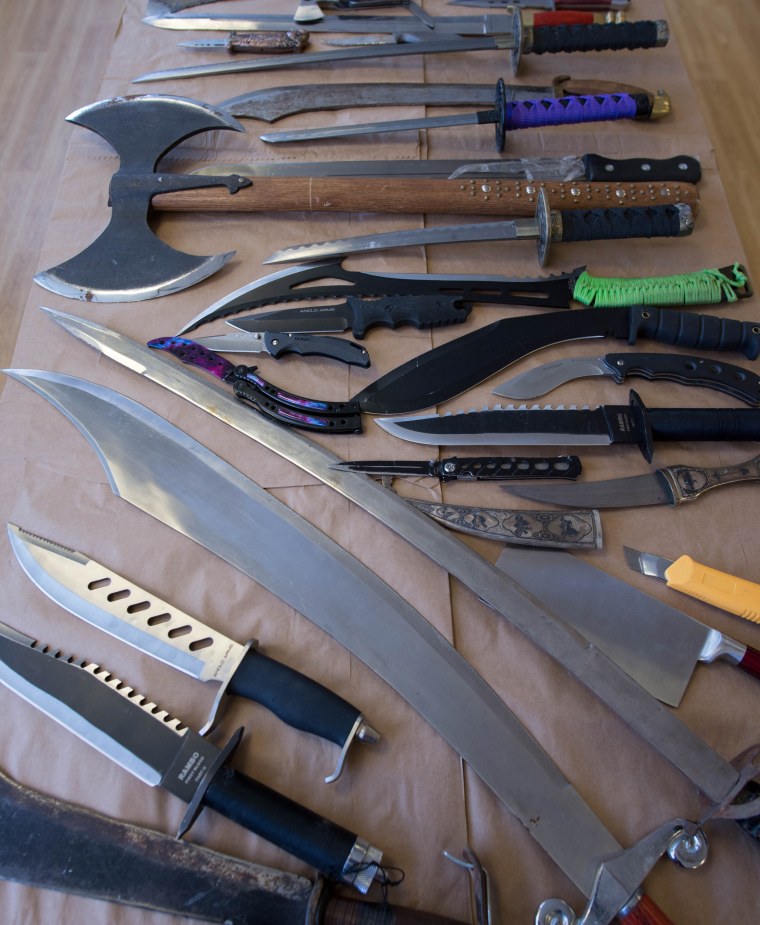 "Three years ago, the most common age for stabbings were between 16 and 18. Now it's between 15 and 17," said Tom Isaac, the lead worker for Oasis Youth Support, a hospital-based service providing support and mentoring for young people who have been wounded in violence. "Then, it was unusual to see a 15-year-old stabbed, and now it's quite common. It's the same with kids who carry weapons — they are getting younger."
London's Metropolitan Police says it has investigated a total of 55 homicides during 2018. New York, which is similar in population to London, has recorded 62 murders over the same span, including 16 fatal stabbings.
Lawlor now helps kids stay away from crime and drugs through his mentoring and youth services organization, Voice4YouthAgainstViolence. But while Lawlor says he lost 10 friends to street violence, he believes the situation in London is now "worse" than at any point during his lifetime.
Across the U.K., knife and gun crime both increased 20 percent in the year ending September 2017, the most recent period for which statistics are available.
"The carrying of weapons is something that operates like a contagion," said Roger Grimshaw, research director at the Centre for Crime and Justice Studies, an independent educational charity.
"If people feel frightened because they are aware that other people they know are carrying, that makes them more likely to think that knife carrying could make them safer — though in practice that makes them less safe. The more this goes on, it gets into a vicious circle."
Despite knives being the weapon of choice in some areas of the U.K. capital, it's illegal both to sell knives with a blade longer than 3 inches to anyone under the age of 18, and for anyone under 18 to carry one.
Unlike in the U.S., where kitchen knives are commonly found in supermarkets and department stores, obtaining a knife in London can be complicated. Displays are often locked so customers can only purchase them with the help of a staff member, who also required to ask for ID to check buyers' ages.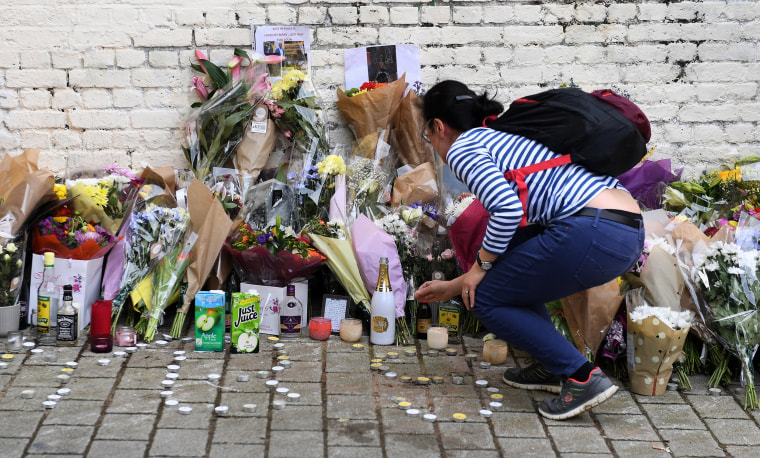 Under pressure to address street violence, the British government announced new funding on Monday to tackle such crime. It laid part of the blame for the rise in knife and gun crime on drugs as well as changes in how police record crimes.
But analysts, police and front-line youth workers agree that reducing violent youth crime will take more than an increase in the number of officers on the streets.
"We will not enforce our way out of this problem, and we simply cannot do this by ourselves. All of London's agencies and communities have a part to play — we must do this together," Metropolitan Police Commissioner Cressida Dick said, after six people were stabbed in separate incidents on Thursday.
Youth workers are desperate for additional funding for mentoring, support and extracurricular programs to help keep kids off the streets.
"We have a lack of investment into young people and the programs that support our young people," said Mahamed Hashi, a youth worker based in south London.
Hashi, 33, himself knows a thing or two about street violence. In 1999, he was stabbed in an attempted robbery. And in 2008, he was shot while trying to stop a street fight. He's now running for local government in next month's citywide elections.
"On Thursday, it'll be 10 years since I got shot," he added. "It's sad to see that nothing's changed."