Not sure what's more important here, the fact that Kobo is rolling out a touch-sensitive e-ink reader that will cost a competitive $129, or that the company lowered the price of its original Wi-Fi model to $99. To my knowledge, that's the first time an e-ink device is selling (at least consistently) for under $100.
Touch on e-ink readers is a nice feature, but not a killer one. Only Sony has pursued it in earnest, and they continue to lag behind the leaders, Amazon, with its Kindle, and Barnes & Noble, with its Nook. That said, the price on the new Kobo is nice, so if the touch response is halfway decent, it might make some headway.
If I sounds skeptical, it's because the new touch reader uses infrared technology to track your swipe gestures. This is a tech found on large touchscreen, such as kiosks or all-in-one PC systems — not typically on mobile devices. In the past, I have not seen it to have remarkable precision, but it's possible that the tech has evolved. That's why I reserve judgment till I see one up close, and get some of my fingerprints on it.
Pre-orders start now at Borders.com, though if you really do want it, for the reasons I mentioned, I recommend waiting and trying it out, in-store, before you buy. Or heck, save $30 and buy the original Kobo Wireless.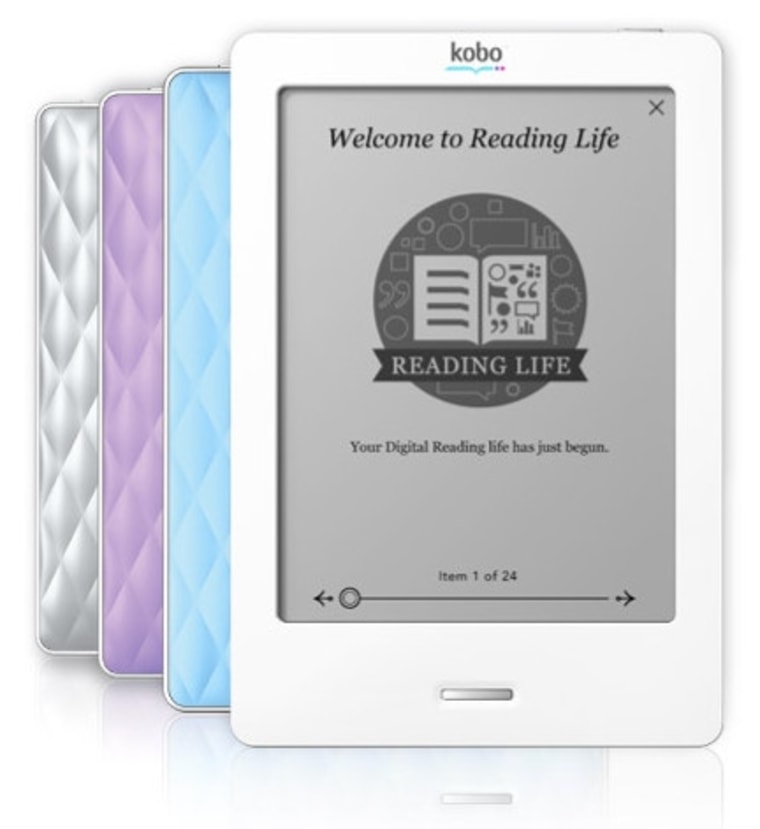 Kobo, backed by the ailing Borders brand, never shipped a premium cellular device like its competitors. The company stuck with just Wi-Fi, keeping pricing low. They've also rolled out apps for iPhone/iPad, Android, BlackBerry and Palm, plus Windows and Mac, so that books you buy are readable on all your gadgets.
It's worth mentioning that since Kobo, like B&N, uses the Adobe Reader DRM to protect its books, you can even load books you buy from them onto Barnes & Noble Nooks, and Sony Readers too. (Amazon doesn't use this, so Kindles aren't included in this sharing possibility.)
I still tend to favor Amazon, because of its size and overall digital media offering — it's a digital media juggernaut that strikes fear in the hearts of Google and Apple execs, so what's not to love? But if you want to pay the very least, on either a straight e-ink device or a touchscreen e-ink reader, Kobo seems to be the cost leader.
More on e-readers from msnbc.com:
Catch up with Wilson on Twitter at @wjrothman, or join our conversation on Facebook.