Kurdish authorities in Iraq offered on Wednesday to put an independence drive on hold, stepping up efforts to resolve a crisis in relations with Baghdad via dialogue rather than military means.
But a Iraqi military spokesman suggested an offensive to wrest back Kurdish-held territory would continue regardless.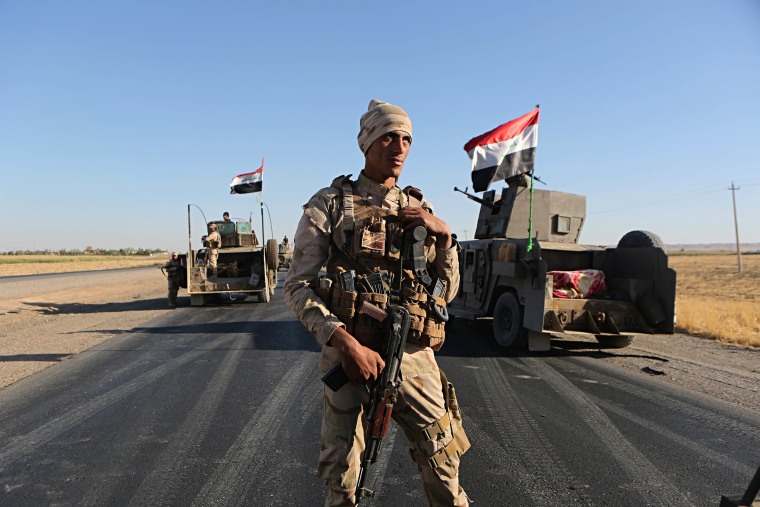 The Iraqi government has transformed the balance of power in the north of the country since launching a campaign last week against the Kurds, who govern an autonomous region of three northern provinces.
"The fighting between the two sides will not produce a victory for any, it will take the country to total destruction," said the Kurdistan Regional Government (KRG) in a statement.
The KRG proposed an immediate cease-fire, a freezing of the results of a September referendum in which Kurds voted overwhelmingly for independence, and "starting an open dialogue with the federal government based on the Iraqi Constitution."
Baghdad declared the referendum illegal and responded to the vote by seizing back the city of Kirkuk, the oil-producing areas around it and other territory that the Kurds had captured from the Islamic State militant group.
In a brief social media comment hinting that the campaign would continue, an Iraqi military spokesman said: "Military operations are not connected to politics."
Related: Iran Played Secret Role in Land Grab From U.S. Ally
Prime Minister Haider al-Abadi has ordered his army to recapture all disputed territory and has also demanded central control of Iraq's border crossings with Turkey, all of which are inside the Kurdish autonomous region.
The fighting between the central government and the Kurds is particularly tricky for the United States which is a close ally of both sides, arming and training both the Kurds and the central government's army to fight against Islamic State.
The Iraqi government's advance over the past week has been achieved with comparatively little violence, with Kurds mostly withdrawing without a fight.