Lady Gaga has canceled the remaining 10 dates of her European tour because of "severe pain."
On her Twitter account Saturday, the Grammy winner said she was devastated at having to pull out from the rest of her "Joanne World Tour" concerts in Europe, including gigs in London and Paris, because of fibromyalgia, the condition she suffers from. She said she had to put "myself and my well-being" first.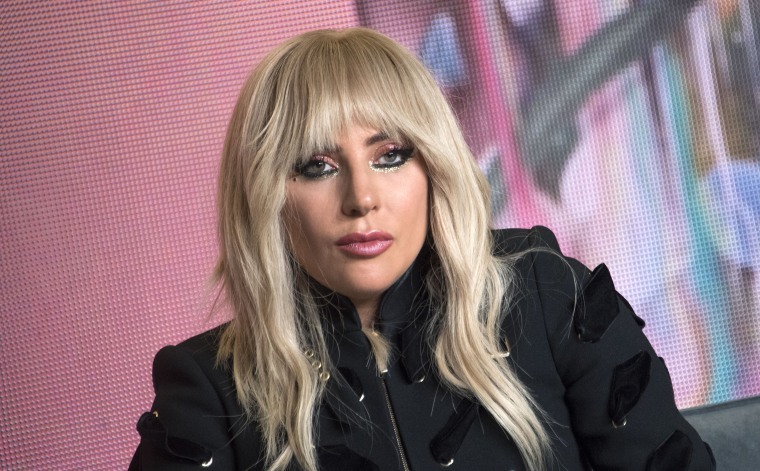 "I'm so devastated I don't know how to describe it," Lady Gaga wrote. "All I know is that if I don't do this, I am not standing by the words or meaning of my music. My medical team is supporting the decision for me to recover at home."
Live Nation said the singer was in the hands of expert medical care. Her team said she had "made the tough decision to immediately come off the road." The team added the medical team are "working closely with her so she can continue to perform for her fans for years to come."
Concert dates in London, Manchester, Zurich, Cologne, Stockholm, Copenhagen, Paris and Berlin have been pulled. Live Nation said ticket holders will be able to get a refund.
"I promise I will be back in your city, but for now I need to put myself and my well-being first. I love you, forever," Lady Gaga tweeted.
Last September, the singer canceled a concert in Rio de Janeiro, also citing pain severe enough that she had to be hospitalized.
"I love this show more than anything, and I love you, but this is beyond my control," she tweeted Saturday.
Earlier this week she posted pictures and video of her performance in Birmingham, England (below). The star has a 74-date residency in Las Vegas at the MGM Park Theater that is scheduled to start in late 2018.