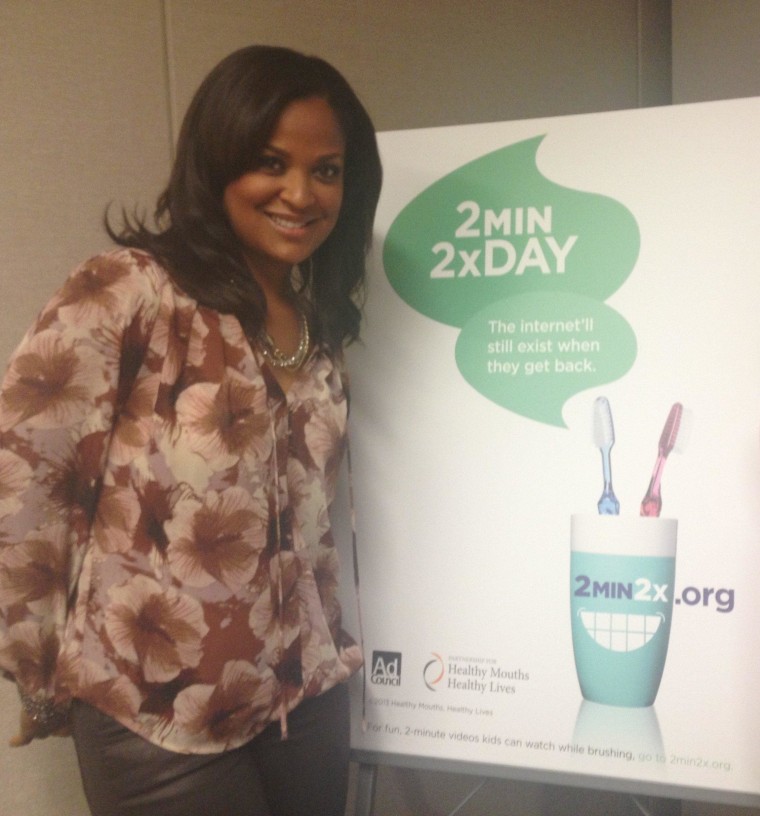 Laila "She Bee Stingin'" Aliis a retired professional boxer. In her early years, she owned a beauty salon and worked as a personal trainer. She is the daughter of heavyweight boxing legend Muhammad Ali and his third wife, Veronica Porsche Ali.
Ali has appeared on a variety of TV programs through the years including, the 'George Lopez Show', the 'Real Husbands of Hollywood' and also hosted the revival of 'American Gladiators' alongside Hulk Hogan. Always a champion, Ali clinched third place in ABC's dance competition 'Dancing With the Stars' and in April 2013, participated in two episodes of 'Chopped: All Stars', making it to the final round.
The Partnership for Healthy Mouths, Healthy Lives is a coalition of the leading organizations in the field of oral health. The Coalition's primary mission is to teach parents and caregivers, as well as the children themselves, to take control of their own health through oral disease prevention.
The Ad Council is a private, non-profit organization that marshals volunteer talent from the advertising and media industries to deliver important messages to the American public. Having produced literally thousands of Public Service Announcement (PSA) campaigns addressing the most pressing social issues of the day, the Ad Council has effected, and continues to effect, positive change by raising awareness, inspiring action and saving lives. 'Healthy Mouths, Healthy Lives' is one of the Ad Council's many valuable and educational PSA campaigns.
Q: What is your cause and how did you get involved?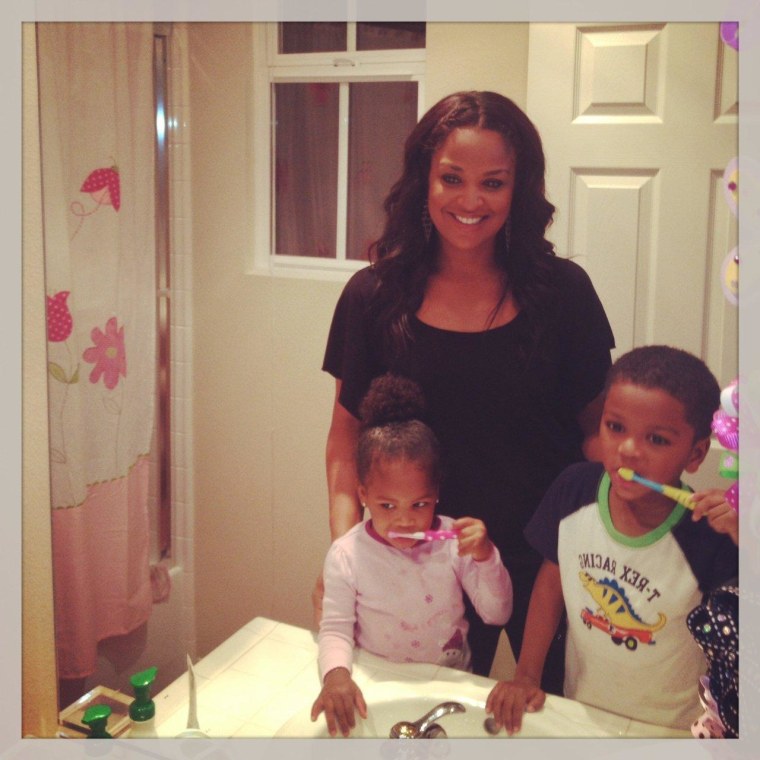 Laila: I got involved with the 'Healthy Mouths, Healthy Lives' campaign because obviously as a mother and an advocate for children and health, it was a perfect campaign for me to get involved with. Especially, once I learned that 16 million children are suffering from untreated dental decay. I didn't even realize that it was actually the number one most common chronic childhood disease, which to me is crazy because it is something that can be prevented by just brushing for two minutes, two times a day. That is also the website www.2min2x.org. So I am just helping to spread awareness about how to take care of children's teeth properly by brushing properly, getting children to the dentist by age one, making sure by 2 they are using fluoride toothpaste and of course just eating healthier foods from the outset to avoid dental decay in the first place.
Q: How can people help?
Laila: First, it's just about spreading awareness, obviously through social media, [but] start with your own family, your own kids. The best thing you can do is teach children how to take care of their teeth properly [and] make sure they have the information. They are only going to get it from their parents, so it's our responsibility.
Q: What is the nicest thing someone has done for you?
Laila: How about I think about "a" nice thing rather than "the" nicest thing? One of the nicest things most recently that's happened to me is ordering some food and not having my wallet and somebody paying for my food for me, a stranger. That's something I would do. I'm sure there has been nicer things, this was just a nice thing I can think of that happened recently.
Q: Is there something else you would like to add?
Laila: Fifty-one million hours of school are being missed because of tooth decay. Twenty-five million hours of work by parents are being missed. Sixteen million children are suffering from untreated tooth decay and I think it's really sad because I don't think people realize how important it is. Problems start in our gums and in our mouths and can lead to other things. All you really have to do is take care of your teeth, brush your teeth properly. I mean there are adults that don't brush their teeth twice a day because they didn't start [when they were young]. So it's really important to give the information early and it becomes a habit. That's what I've done with my kids. They actually enjoy brushing their teeth. I know some people have older kids and they have to learn how to get their kids to do it. That's why the website has great tips for people to learn ways to trick their kids into brushing their teeth and taking care of their teeth.