Solar-powered lamps illuminated the arduous path of the first ascent of the iconic Matterhorn as Switzerland marked the 150th anniversary of the climb on Monday night. For a long time the Matterhorn was considered too difficult to climb, but British climber Edward Whymper and his rope team reached the peak, 14,692 feet above sea level, on July 14, 1865.
Authorities in Switzerland have announced a so-called "Mattherhorn silence," declaring the iconic mountain off-limits for a day on Tuesday to honor more than 500 climbers who have died trying to reach the top.
Whymper reached the peak as part of a seven-member rope team. During the descent, the front four-member rope team fell to their deaths over the north wall. The red light, fourth from the top, marks the point where the team fell.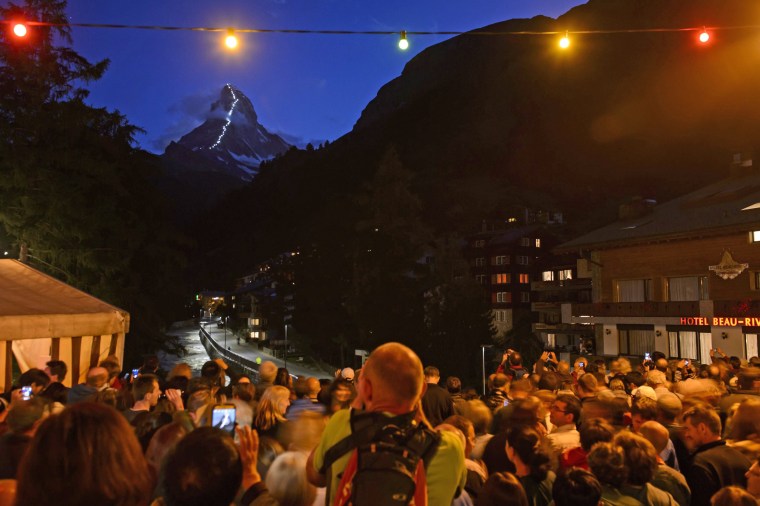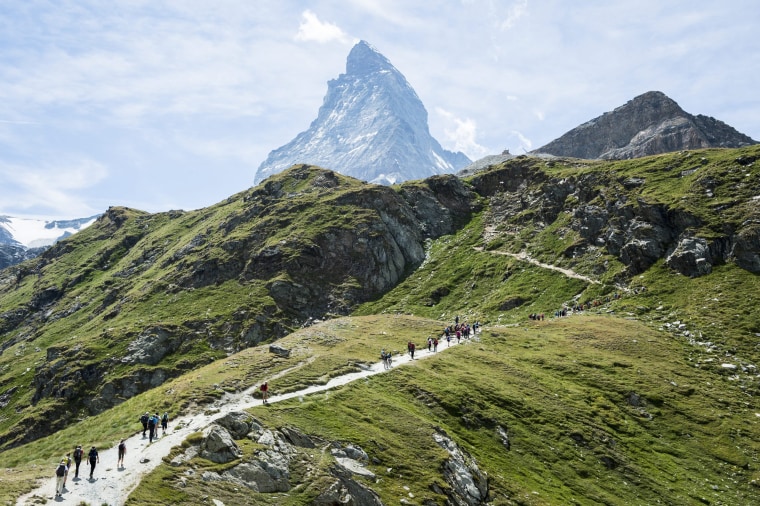 -- NBC News