A car drove onto the crowded seaside boardwalk along Copacabana Beach in Rio de Janeiro, injuring at least 15 people, Brazilian authorities said Thursday night.
The Associated Press, Brazilian national TV and the national newspaper O Globo, which is based in Rio, reported that the driver had been taken into custody. The AP quoted a witness as saying at least one child was among the injured.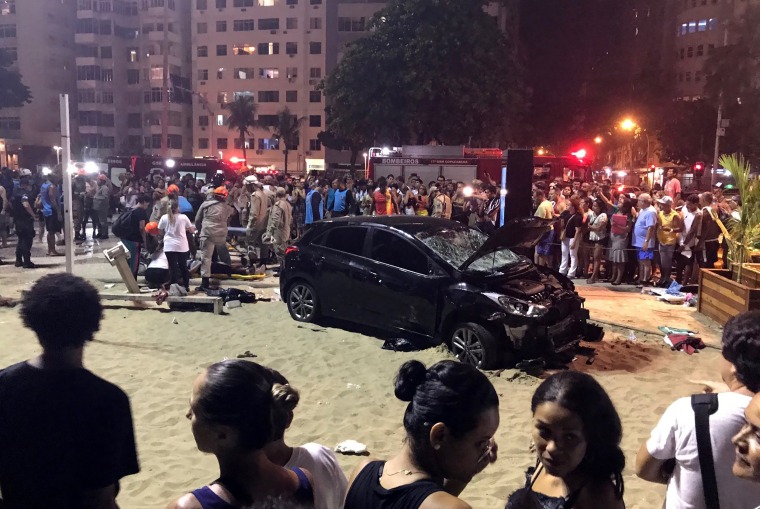 National TV and O Globo both quoted police as saying that the driver told investigators that the driver had suffered an epileptic seizure and that medicine for epilepsy was found in his car.
The car stopped in the sand after it apparently crossed the wide sidewalk that runs between the beach and a busy road. Several people were knocked down and could be seen lying on the ground.