Seized documents show that Nobel Peace Prize winner Lech Walesa was a paid informant for Poland's communist-era secret security service, officials said Thursday.
The pro-democracy activist and founder of the 1980s Solidarity movement, who went on to become the country's first president after the fall of the Berlin Wall, received payments between 1970 and 1976, a state history chief told reporters.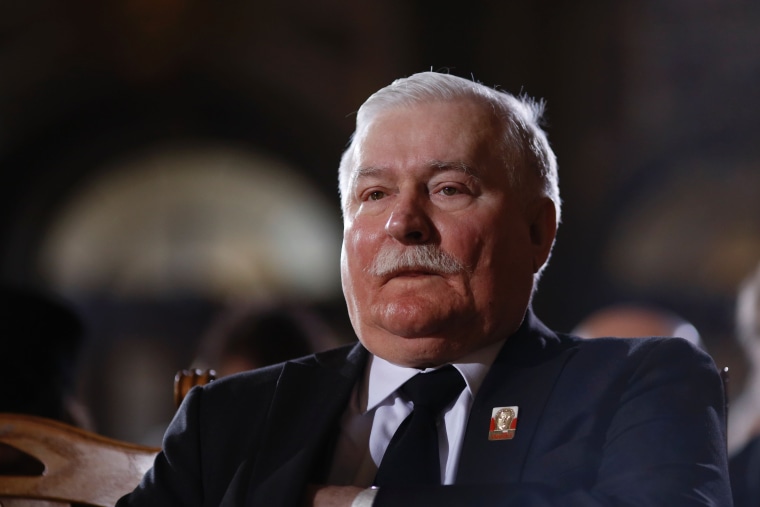 Lukasz Kaminski, head of the National Remembrance Institute, said documents seized this week from the home of the last communist interior minister, the late Gen. Czeslaw Kiszczak, include a commitment to provide information that is signed with Walesa's name and codename, "Bolek." There are also pages of reports and receipts for money signed by 72-year-old Walesa.
The 279 pages of documents seem to be authentic and will be made public in due course, Kaminski told a news conference. He said historians need time to analyze the content of the documents.
However, Walesa issued a statement suggesting the document was forged. "I will prove it in court," the anti-communist icon who was recipient of the 1983 Nobel Peace Prize wrote in a blog.
The Institute of National Remembrance is close to the ruling Law and Justice party (PiS) and the new allegations against Walesa surfaced two months after he accused the conservative nationalist party of acting to undermine Polish democracy since winning an election majority in October.
PiS leader Jaroslaw Kaczynski is a former senior Solidarity official but he and Walesa have long been at loggerheads.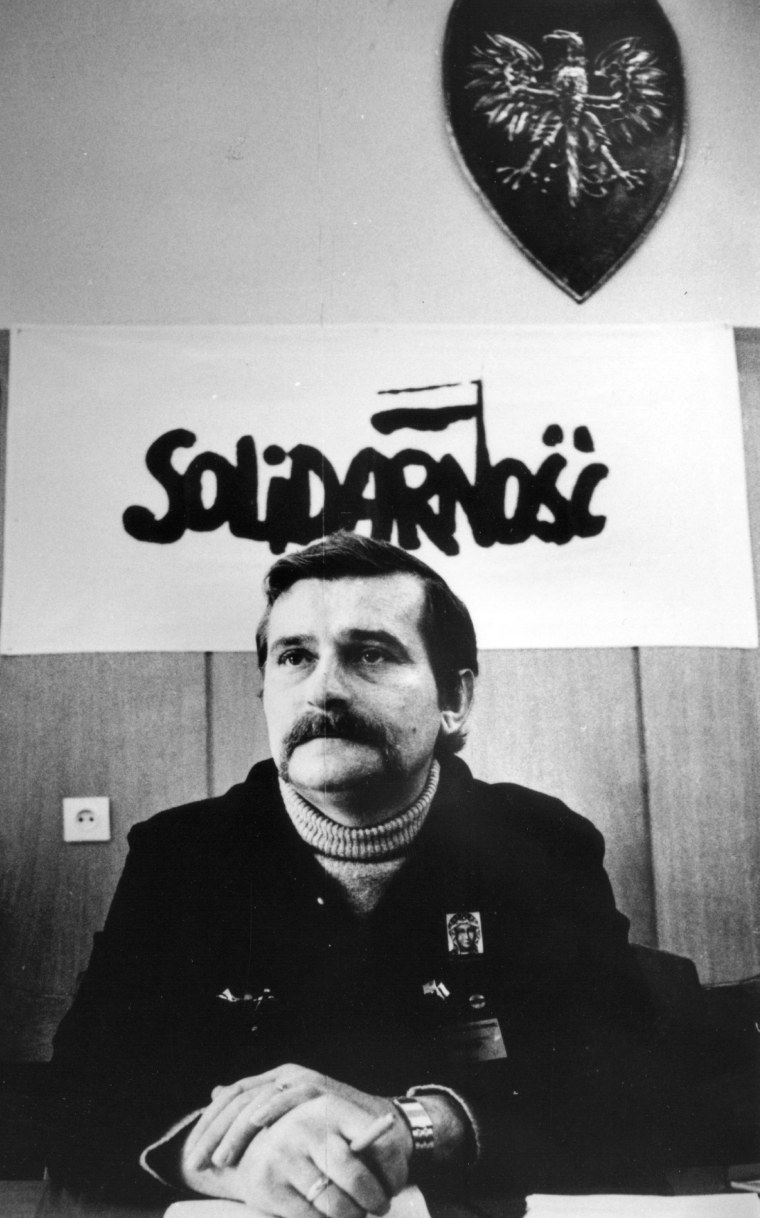 Walesa, an electrician and union representative, has previously acknowledged signing a commitment to be an informant but has insisted he never acted on it. In 2000 he was cleared by a special court, which said it found no evidence of collaboration.
Communism and Moscow's control were imposed on Poland and other countries in the region after World War II and were despised and opposed by most people. Secret security was the regime's harsh tool for keeping the people under control, using personal information to blackmail and discredit critics.
The secret service also used to fabricate information on people, a fact that calls for meticulous confirmation of any compromising documents that emerge.
Walesa was the icon of Poland's and Eastern Europe's drive for freedom that abolished communism and brought down the Iron Curtain without bloodshed in 1989. He founded and led Solidarity from 1980, when it was born out of worker protests, and he was Poland's president from 1990 to 1995.