SAN JOSE, Calif. – Progressive activists with plenty of reasons to be unhappy with President Barack Obama's administration instead swatted away charges that the president's record has become "Bush Lite" on some of the issues they care about most.
Revelations of the government's secret surveillance programs, an aggressive crackdown on government leakers, increased use of drones for killing terrorists overseas, and the failure to close the military prison at Guantanamo Bay, Cuba, are all sore points with the crowd here at Netroots Nation, the largest annual gathering of liberal activists in the country.  
But the attendees here bristle at suggestions this president is anything like George W. Bush, despite some of those policy similarities.
"No…," said Kerry Jones, a construction manager from Medina, Ohio, shaking his head.
"…disagree 100 percent," said Kerry's wife Kathie, finishing her husband's sentence. The Joneses volunteered for Obama during the 2012 presidential campaign and voted for him twice.
"That's for the fringe," Kerry said, waving off into the distance. "No, there's no comparison."
"No, no, no, no," Kathie added, emphatically.
"How can you say 'Bush Lite?'" Kerry said. "No way in hell."
To be sure, there were critics of the president here. He has disappointed some in the base, who once thought of him as the antithesis to Bush. In addition to national-security issues, many activists are nervous Obama will approve the Keystone XL Pipeline.
Six months into his second term – amid controversies on government surveillance, the IRS targeting of the Tea Party, and attacks on the consulate in Benghazi – the president has seen erosion in his job ratings. His poll numbers have slipped from post-election highs, with a marginal drop among liberals, according to the NBC News/Wall Street Journal poll.
But the prevailing sentiment among rank-and-file activists here was much more pragmatic. They said that while they may be disappointed in some things, they still support the president, because he agrees with them on a majority of issues -- from ending the wars in Iraq and Afghanistan to the discontinuation of "torture" tactics, as well as passage of the health-care law, the push for immigration reform and support for same-sex marriage.
Obama acknowledged the nuanced relationship in a video before the group Thursday night. "We won't always agree on everything, and I know you'll tell me when we don't," the president said, "but if we work together, then I'm confident we'll keep moving this country forward, so thanks."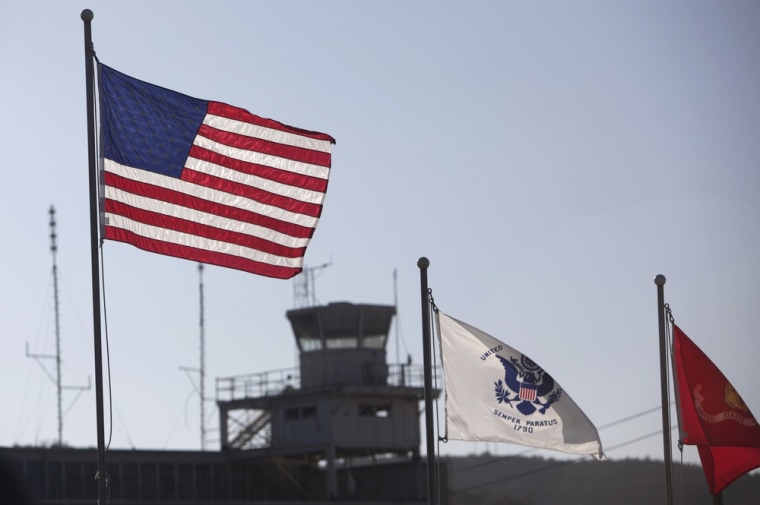 One panel Friday, hosted by Amnesty International USA, highlighted some of the criticism, mostly on Guantanamo.
"I was a big believer in hope and change as of May 2009, when he [Obama] talked about our values and principals," said Morris Davis, a former Air Force colonel and prosecutor at Guantanamo under former President George W. Bush. "I was extraordinarily optimistic when he gave this talk, and disappointed a few months later, he began to backpedal."
Now, Davis praises the efforts of groups like Code Pink, saying the member who interrupted the president's national-security speech, showed "strength and courage." "There were people who had their Bush blinders," Davis said. "And there are people with their Obama goggles. If the reality was half as good as his rhetoric, we wouldn't be having this panel today."
Naureen Shah, a lecturer at Columbia University Law School's Human Rights Institute, derided Obama's tenure as "a presidency that says all the right things, but doesn't provide much evidence it's actually doing them."
Pardiss Kebriaei, who represents Guantanamo detainees, added, "We are where we are because of his retreat from the political opposition time and again."
But others at the conference were not quite as fired up against Obama.
"It's not the case that Obama can do no wrong," said Michael Thome, 47, of Boston, a blogger at Daily Kos, a popular and influential blog on the left, whose founder, Markos Moulitsas, established Netroots eight years ago when it was called "YearlyKos." Thome has attended every one.
"We have to hold his feet to the fire," Thome added of Obama, but he said the comparisons to Bush go too far.
"Personally, I didn't buy it," said Thome, who described himself as a "pragmatic liberal." I think Obama is mostly a centrist Democrat. He tends to side with corporate Democratic concerns and leans more to the center." But, he said, "Obama supports a majority of my positions."
The Joneses agreed.
"I have faith in the man to do the right thing," Kerry Jones said. "It's why we elected him."
"I have mixed opinions about drones," Kathie Jones added, "but we're never going to agree 100 percent with our president. But I agree pretty much with the president."
Even among younger attendees, it was a similar story.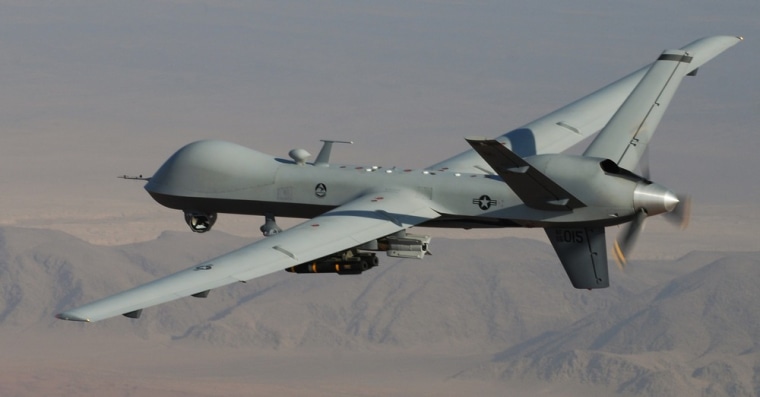 Adam Polaski, 22, a blogger for Freedom to Marry and attending his first Netroots, said of NSA surveillance, "I think it was surprising that people found it surprising. … People didn't quite understand that there are these policies in place. It's very contradictory" to where Obama was as a candidate, but "I'm not shocked."
Kerry Jones added, "All these people put their whole lives on Facebook. People volunteer more information out there, so it's not private anyway. The bottom line is it's trust. And we trust Obama."
Moulitsas summed up the differing views among liberals after the revelations of the NSA surveillance program.
"There are those who think Obama can do no wrong and those who think he's a sellout," Moulitsas said. "It's either – 'I trust Obama' or 'I told you Obama is terrible.' I don't think it changed anybody's opinion about it. … The notion that it's one or the other is hyper simplistic."
And he likened the hardest-line liberals to the Tea Party.
"There are some people who won't ever be happy," Moulitsas said. "Dennis Kucinich could be elected, and they won't be happy. Their perception of what should happen isn't realistic. Those people are aligned with – have an ideological rigidity very similar to the Tea Party movement."
Howard Dean – the former Vermont governor popular with the Netroots crowd, who 10 years ago lit a fire under liberal activists when he announced his run for president – also struck a pragmatic tone.
"Is the president perfect? No," he said in a speech here Thursday night. "But it is sure a whole lot better than having Bain Capital, I mean, Mitt Romney in there. Progress has been made."
Jim Dean, the Vermont governor's brother, who chairs the advocacy group Democracy For America, said his group will push Obama when necessary, such as on surveillance and Social Security, but will advocate for him on issues they agree on, which are the majority.
"There's a little frustration going on," Dean said, "but it's not about Obama."
Instead, he said, it's about changing the Patriot Act, and the crop of post-9/11 laws that curtail some privacy rights. "It's about a bunch of stuff cobbled together," Dean said, "a thing that's a mess."
Raven Brooks, executive director of Netroots, also said it's less about wanting to take Obama down than to change a policy.
"I don't think the majority of people are burning Obama down on this," Brooks said, adding that most want a legitimate conversation about "repealing some of the Bush-era policies."
On balance, many here said they will continue to support Obama. That's because, in large measure, they mostly agree with the president on the issues, said Rodell Mollineau, a former aide to Majority Leader Harry Reid, D-Nev., and current president of the Super PAC American Bridge, which supports Democrats.
"When the book is written on Obama," he said, "I don't see how liberals aren't happy."
Related story: Obama tells activists, 'We won't always agree on everything'