A brand new Lion Air Boeing 737 MAX 8 carrying 189 passengers and crew crashed into the sea shortly after takeoff from Jakarta, Indonesian authorities said Monday.
Search and rescue officials said they didn't expect to find any survivors. The plane entered service on Aug. 15.
Flight JT610 hit the water 13 minutes after departing at 6:20 a.m. (7:20 p.m. ET Sunday) bound for Pangkal Pinang, the capital of the Sumatran island of Bangka-Belitung.
Some personal items belonging to people on board were recovered from the water, along with small pieces of debris, rescue officials said.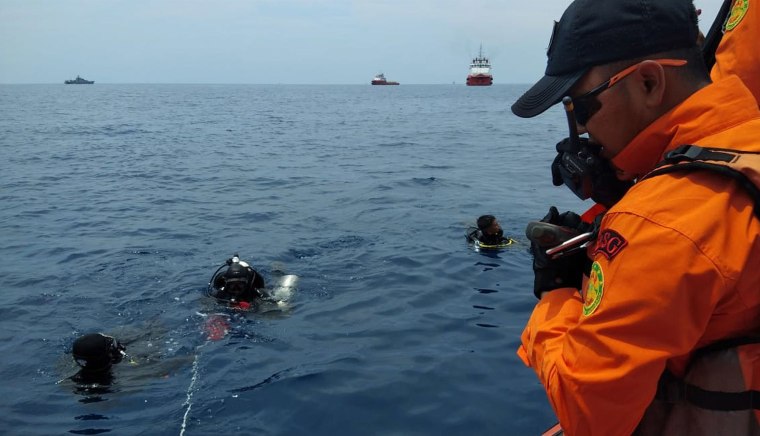 It was carrying 189 people — 178 adult passengers, three infants, six crew members and two pilots.
The pilot asked controllers to return to Jakarta three minutes after taking off.
"We're still trying to figure out the reason," said Soerjanto Tjahjono, head of Indonesia's transportation safety committee. The pilot was cleared to land back at Jakarta but plunged into the sea about 10 minutes later.
Edward Sirait, president of the budget airline, told reporters that the plane had also encountered a technical problem on its previous flight that was resolved by engineers.
"This aircraft last flew from Denpasar [Bali] to Cengkareng [Jakarta airport] and it was released to fly," he said. "There was a report about a technical problem, but we have worked on the technical issue based on the procedure from the aircraft manufacturer."
Bambang Suryo Aji, the director of the national rescue agency, said the search effort was focused on finding bodies.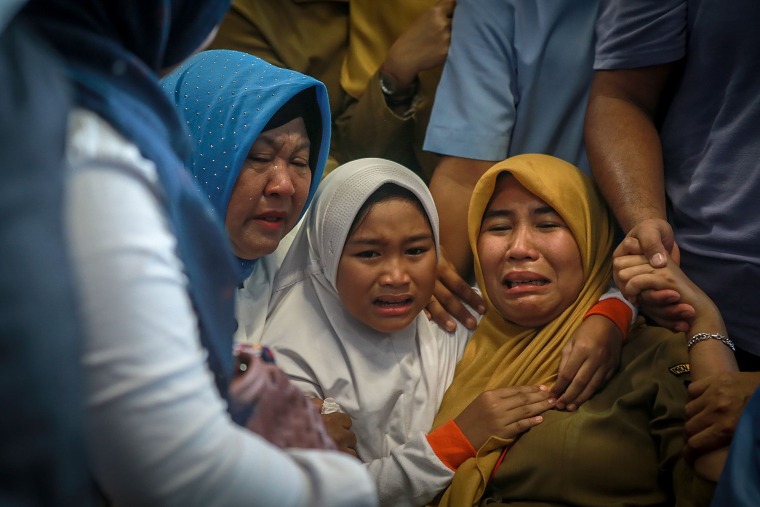 It's the world's first crash involving a Boeing 737 MAX 8, which is a significantly revamped version of the single-aisle workhorse. Across all models, the 737 is the best-selling commercial jetliner in history and has a strong safety record.
A spokeswoman for CFM International, the manufacturer of the plane's two LEAP-1B engines, confirmed to NBC News that the company had been notified that the plane was missing. She said the company had no further information.
Boeing said in a statement that it is ready to provide technical assistance to the accident investigation.
"The Boeing Company is deeply saddened by the loss of Flight JT610," the statement read. "We express our concern for those on board, and extend heartfelt sympathies to their families and loved ones."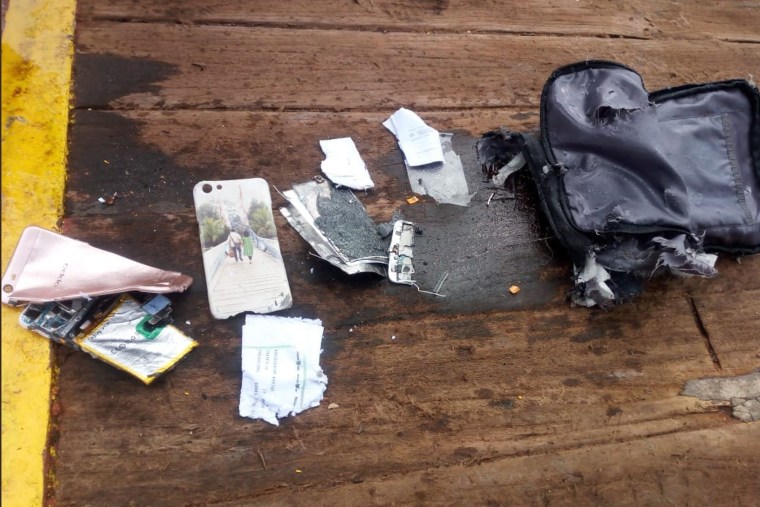 Relatives of those on board gathered in Jakarta.
Feni, who, like many Indonesians, uses a single name, said her soon-to-be-married sister was on the flight, planning to meet relatives in Pangkal Pinang.
"We are here to find any information about my younger sister, her fiancé, her in-law to be and a friend of them," Feni said. "We don't have any information. We're confused. We hope that our family is still alive."
Data from flight tracking service FlightRadar24 show that the first sign that something was amiss came about two minutes into the flight, when the plane had reached 2,000 feet. At that point, it descended more than 500 feet and veered to the left before climbing again to 5,000 feet, where it stayed during most of the rest of the flight. It began gaining speed in the final moments and reached 345 knots (397 mph) before data were lost.
Lion Air, which is privately owned, had a fatal accident in 2004 when an MD-82 crashed upon landing at Solo City, killing 25 of the 163 people on board, according to Aviation Safety Network.
It has also had at least six other non-fatal accidents, including one in which a jet crash-landed in water short of the runway in Bali in 2013.
The United States imposed a decade-long ban on Indonesian airlines in 2006 over the country's patchy safety record.