Two lions were killed after a naked man jumped into the lion enclosure at the Santiago Metropolitan Zoo in Chile, local police said Sunday.
Around 11:30 a.m. ET Saturday, the man climbed over the fence and removed his clothes before he approached the lions inside the enclosure, according to a statement released by the Santiago Metropolitan Zoo.
Zoo officials shot and killed two of their lions in order to save the man's life.
"Due to the circumstances and to protect this person's life, we were obligated to apply all of our security protocols," the statement read. "This is profoundly painful for all of us and especially for the zookeepers and caregivers every day who took care of them and considered them part of their lives."
Chilean police tweeted that the man who jumped into the enclosure was attempting suicide.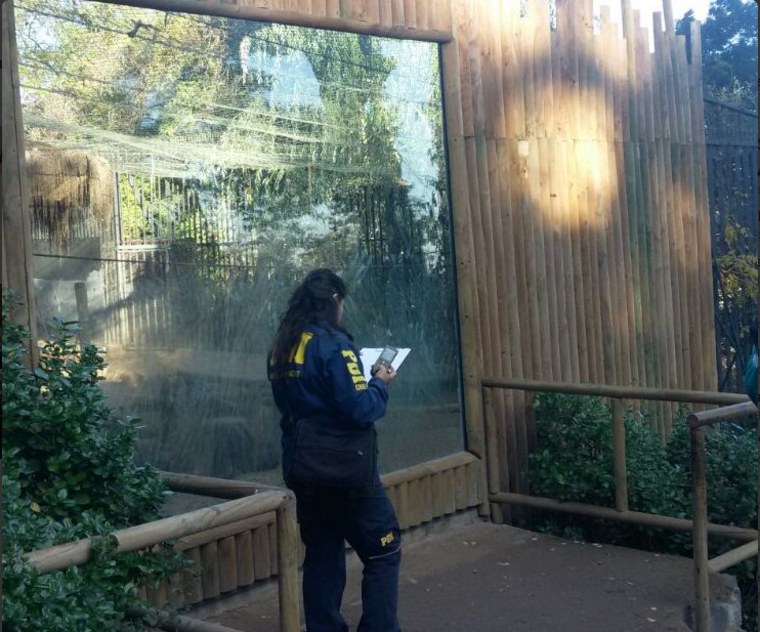 Zoo director Alejandra Montalba told local media that the park was crowded with visitors at the time of the incident. Montalba also explained that there were no fast-acting tranquilizers available at the time.
The man was taken to a hospital for treatment. Local outlets quoting the police said the man was also hit by a tranquilizer dart.
The zoo insisted that its enclosures are safe and instances of people violating security protocols are unusual.