BERLIN -- For 31 years, Rene Seiptius had been counted among the thousands of people killed while trying to escape the confines of communist East Germany.
As it turns out, he was alive all along.
"I can't explain how it could have happened," Seiptius told Reuters on Monday.
Seiptius first attempted to cross the deadly strip of land that once separated East Germany from the West in 1981, when he was 17.
Retired teacher's courageous crusade: Tackling neo-Nazi hate
He and two friends managed to tiptoe past a row of minefields but they triggered fire from an automatic spring gun. One of Seiptius' crew died, and their cover was blown.
They were quickly arrested by border guards. But records kept by East Germany's notorious secret police, known as the Stasi, show Seiptius as having died during that botched escape attempt.
'Life doesn't stop with retirement': Are these German protesters the world's oldest squatters?
"I've been alive for the last 48 years," he said.
Eventually his name found its way to a list of all the people who had died along Germany's East-West border compiled by a museum in Berlin.
From Cold Warriors to targeting trafficking: US military shifts focus in Europe
It was only the second case of an incorrect entry to have surfaced in the past half a century, said Alexandra Hildebrandt, the director of the Haus am Checkpoint Charlie museum, which keeps the tally of border victims. The other case came to light more than two decades ago.
'There was his name'
Hildebrandt said that although her organization spends months researching individual entries, even examining autopsy reports in some cases, the list is still a "work in progress."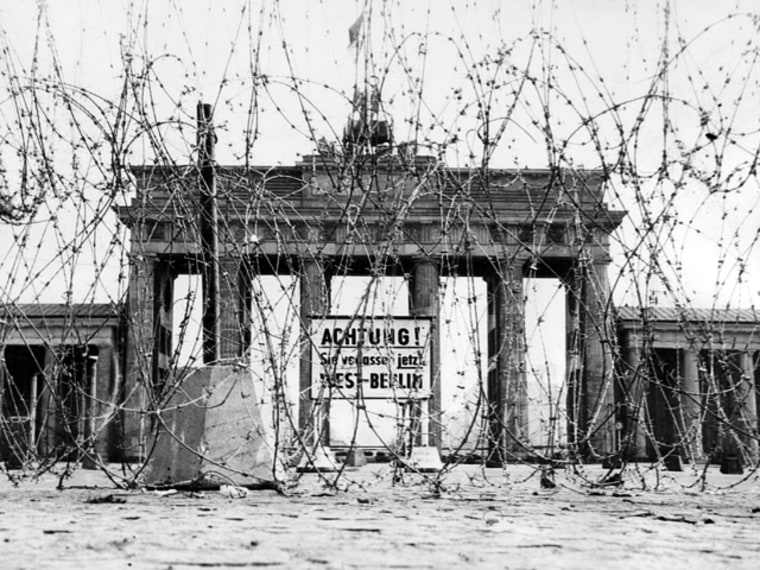 "It's not always that easy to get access to this information," she said. "Former employees of the secret police still control a lot of it."
'Forest Boy' mystery solved as man admits lies over identity
Seiptius tried two more times, unsuccessfully, to escape East Germany until he was granted permission to leave. Today, he lives near the western German city of Mainz.
The case was not made public until recently, when Seiptius' ex-wife stumbled across an article on the website of the German broadcaster NDR, which listed Seiptius as deceased.
"It was pure coincidence," said Patricia Seiptius. "I was looking for something online and one of the search results was this article, I looked at it and there was his name.
"I couldn't believe it."
More world stories from NBC News: