LONDON — Two Libyans have been identified as suspects in the 1988 Lockerbie airline bombing that killed 270 people including 189 Americans, Scottish prosecutors said Thursday.
U.S. and Scottish investigators are now seeking the assistance of Libyan authorities to interview the suspects in connection with bombing the Boeing 747 over Scotland, Scotland's Crown Office said.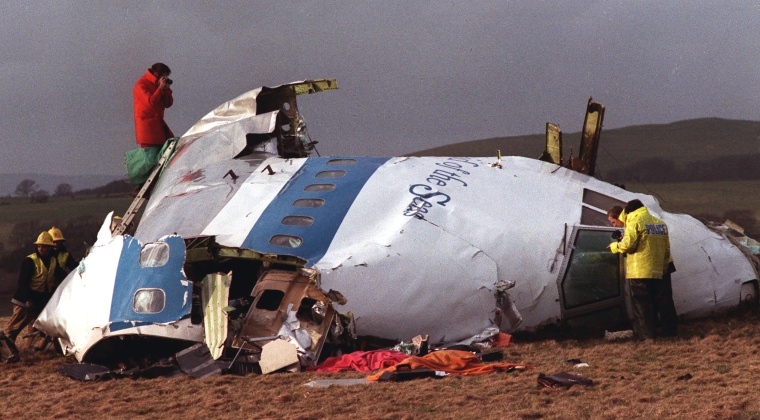 "The two individuals are suspected of involvement ... in the bombing of flight Pan Am 103 in December 1988 and the murder of 270 people," a Crown Office spokesman said in a statement.
In one of the worst air disasters involving a U.S. carrier, Pan Am flight 103 exploded on December 21, 1988, just 38 minutes into a flight from London to New York. The jet was at 31,000 feet at the time of the blast and crashed into the town of Lockerbie, southwest Scotland, killing 270 people including 11 on the ground.
The Libyan pair, who have not been publicly named, are suspected of involvement in plot alongside Abdelbaset Ali Mohmed Al Megrahi, who was the only person who has ever been convicted in connection with the tragedy.
Al Megrahi died in Libya in 2012 after being released from prison on compassionate grounds because he was suffering from prostate cancer.
The Crown Office said Scotland's Lord Advocate had issued a International Letter of Request to the Libyan Attorney General in Tripoli, identifying "the two Libyans as suspects in the bombing."