Advertisements suggesting a cure for being gay were banned Thursday from running on London buses, British media reported.
The ads by Christian groups Core Issues Trust and Anglican Mainstream said, "Not gay! Ex-gay, post-gay and proud. Get over it!" The words implying that people can get over being gay were scheduled to run for two weeks on 25 buses beginning next week.
The campaign was developed in response to gay-advocacy group Stonewall's 1,000-bus equal-marriage campaign that began April 1. Its ads boast "Some people are gay. Get over it."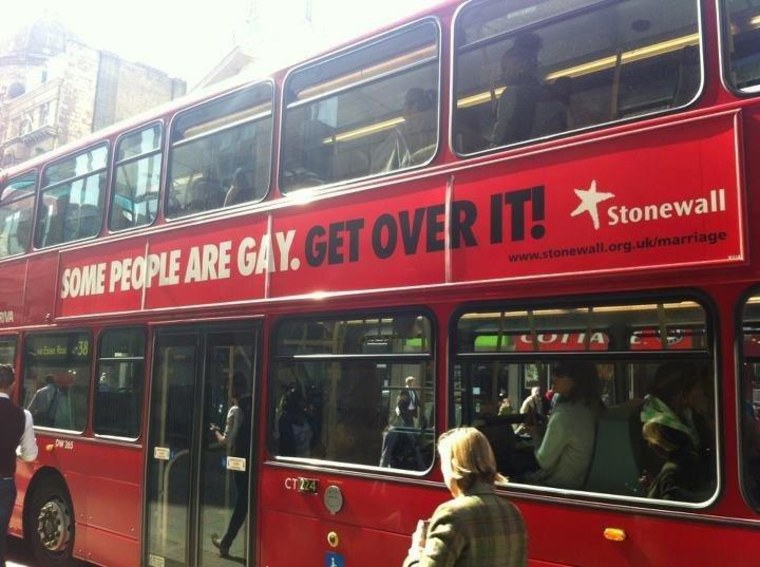 The Christian groups used the same black, red and white color scheme as Stonewall.
Core Issues leader Mike Davidson has said "homoerotic behavior is sinful," The Guardian reported.
The Core Issues website says it supports men and women with homosexual issues who voluntarily seek change in sexual preference and expression and that it "respects the rights" of individuals who do not seek change.
"Heterosexual preference is the goal of gender-affirming therapy and this may lead to marriage," the group says.
Conservative London Mayor Boris Johnson used his position as Transport for London chairman to ditch the Christian ads. In his statement, reported by The Guardian, Johnson said: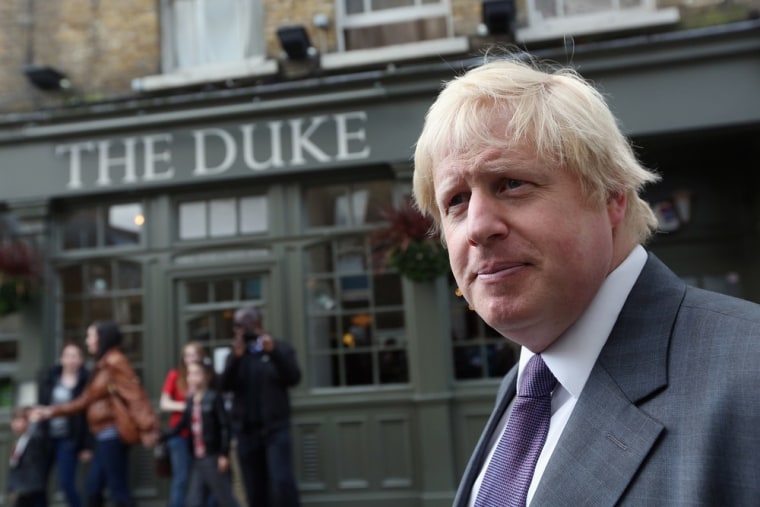 "London is one of the most tolerant cities in the world and intolerant of intolerance. It is clearly offensive to suggest that being gay is an illness that someone recovers from and I am not prepared to have that suggestion driven around London on our buses."
After the mayor blocked the ads, Stonewall spokesman Andy Wasley said, "It is fantastic that no adverts will be promoting voodoo, gay-cure therapy in London."
Davidson told the Press Association: "I didn't realize censorship was in place. We went through the correct channels and we were encouraged by the bus company to go through their procedures. They OKed it and now it has been pulled."
The ban comes a day after "The American Prospect" ran an article in which retired psychiatrist and Columbia University professor Robert Spitzer retracted a much-criticized 2001 study used for years by anti-gay activists to buttress their claims that gay men and lesbians can be "cured" of their homosexuality through therapy. Spitzer asked the author, Gabriel Arana, to print a retraction of the 2001 study so that he "wouldn't have to worry about it anymore."
More from msnbc.com and NBC News:
Phone hacking lawsuits to be filed in US courts
Drug smuggler needed: Mexico cartels, US battle in classified ads
Blind author's work recovered by forensic experts after her pen ran dry
N. Korea official says Thursday rocket launch unlikely
Follow us on Twitter: @msnbc_world