LONDON — A massive manhunt was taking place across Britain on Thursday for a former soldier facing terrorism charges who staged a rare escape from a prison in London by strapping himself to the bottom of a food delivery van.
Daniel Abed Khalife, 21, was awaiting trial on accusations that he planted fake bombs at a military base, and violated the country's Official Secrets Act.
The former British Army soldier escaped from Wandsworth Prison in south London before 8 a.m. (3 a.m. ET) on Wednesday morning, authorities said.
Police appealed to the public for help and launched an urgent nationwide hunt. Checks have been stepped up at airports amid fears he may try to flee the country and passengers faced delays at Heathrow Airport as well as at the Port of Dover.
Khalife has links to the Kingston areas in southwest London and police have said it is "most likely" he remains in the city.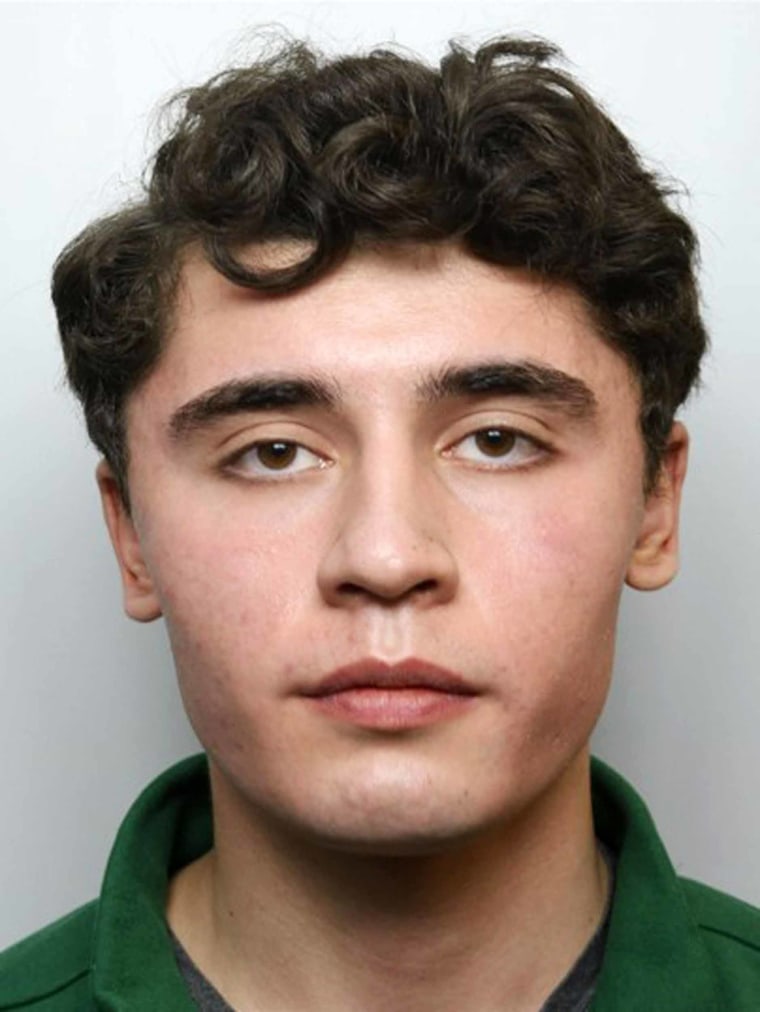 "We have a team of officers who are making extensive and urgent enquiries in order to locate and detain Khalife as quickly as possible," Commander Dominic Murphy, head of the Metropolitan Police's counterterrorism command, said in a statement.
"However, the public can help us as well and should anyone see Khalife, or have any information as to where he might be, then please call 999 immediately."
A Met police spokesperson told NBC News there was no update to the manhunt Thursday morning, 24 hours after the prisoner escaped.
Police said that Khalife, who was working in the jail's kitchen, was dressed in a kitchen uniform when he escaped. Multiple media outlets reported that he escaped by clinging to the bottom of a food delivery van, a version of events later confirmed by the government.
"The vehicle was stopped and searched by police after the alert was raised. Strapping was found underneath the vehicle which appeared to indicate that Daniel Khalife may have held onto the underside of it, in order to escape," Justice Secretary Alex Chalk told the House of Commons in a statement Thursday.
Chalk added that the escaped prisoner "will be found, and he will be made to face justice."
Police described him as 6 feet, 2 inches tall and of slim build. He was wearing a white T-shirt, red and white checked trousers typically worn by kitchen staff and brown steel-toe-cap boots.
Khalife was stationed at Beacon Barracks in Staffordshire, in England's Midlands, where prosecutors claim he put three canisters with wires on a desk in order to make others believe it was "likely to explode or ignite and thereby cause personal injury or damage to property," the Press Association news agency reported, citing court documents.
According to the Press Association, Khalife is accused of eliciting or trying to elicit information that could be useful to a terrorist in August 2021, and of gathering information that could be useful to an enemy between May 2019 and January 2022. He has denied the charges.
Khalife was remanded in custody while waiting for a trial that had been set for Nov. 13 at Woolwich Crown Court in London. The criminal justice system in England and Wales has been beset by a chronic funding shortage and long delays between charges and trials.
Wall-to-wall media coverage of the escape and manhunt fueled further discussion of the country's faltering public service infrastructure.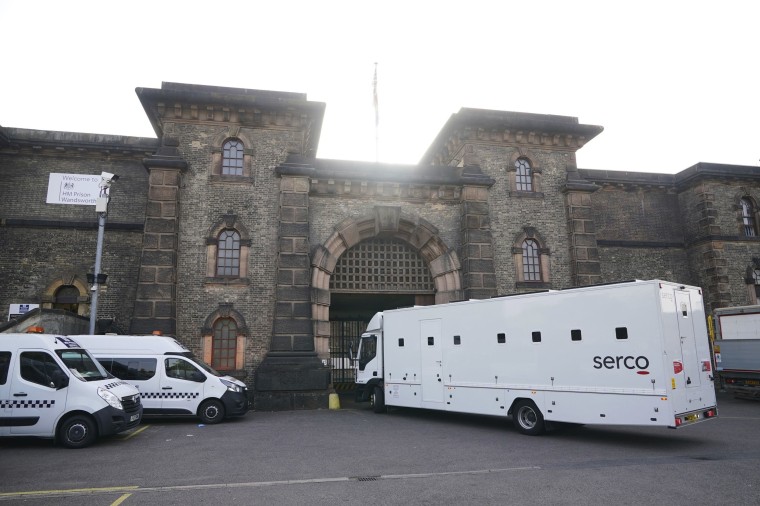 Wandsworth is a Victorian-era prison and one of the largest in the country, with around 1,400 inmates. Its security category is B, meaning it holds many prisoners awaiting trial or waiting to move to longer-term placements. The most serious offenders are kept in category A prisons.
In common with many British prisons, it suffers from overcrowding and is at 171% capacity, according to the Howard League for Penal Reform, a British charity.
A report from the Inspectorate of Prisons last summer found that more half the prison's population were typically locked inside their cells for 22 hours a day.
Prison escapes are rare in Britain, with less than 20 since 2010, official figures show.