TOKYO – Dog owners who take the phrase "man's best friend" seriously will soon be able to ensure beloved pets spend their twilight years in the lap of luxury.
Japan's Aeon Group plans to open a nursing home designed especially for elderly canines outside Tokyo later this month. The four-legged retirees will have access to a nearby mall's 24-hour veterinary clinic as well as special playground and swimming pool.
Sign up for breaking news alerts from NBC News
The care will also incorporate some services offered at the company's luxury pet hotel at Tokyo's Narita Airport, including an hourly room temperature check and webcam so owners can look in on dogs day and night.
Prices will vary depending on the size and type of canine, although the company expects it will set the average owner back about $1,000 per month.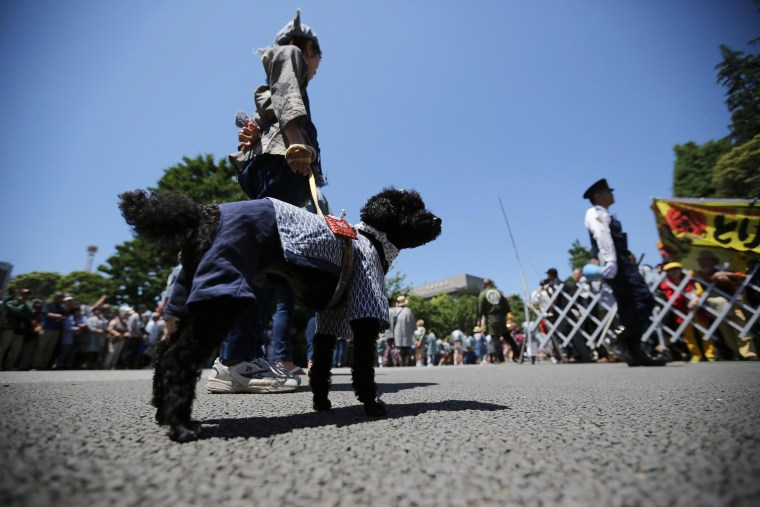 "Ten years of running the hotel at Narita, we realized that pets were getting older, and there have been owners who themselves were no longer capable of providing care," said Chiyo Sakurai, who ran the Pet Inn and is now responsible for new retirement facility. "Their voices were definitely a part of the decision to start this."
The new home comes on the heels of a law passed last year requiring owners to look after their pets until death.
"Humans and dogs are both aging and there are owners who are in the care of nursing homes themselves," Sakurai said, referring to the fact that Japan is struggling to cope with its growing human geriatric population.
For now, the center will provide care for only 20 dogs, but the company expects to expand soon.
"We also have many customers in other parts of Japan and we have plans to establish hubs as we feel there is a great need for them," Sakurai said.
- Arata Yamamoto