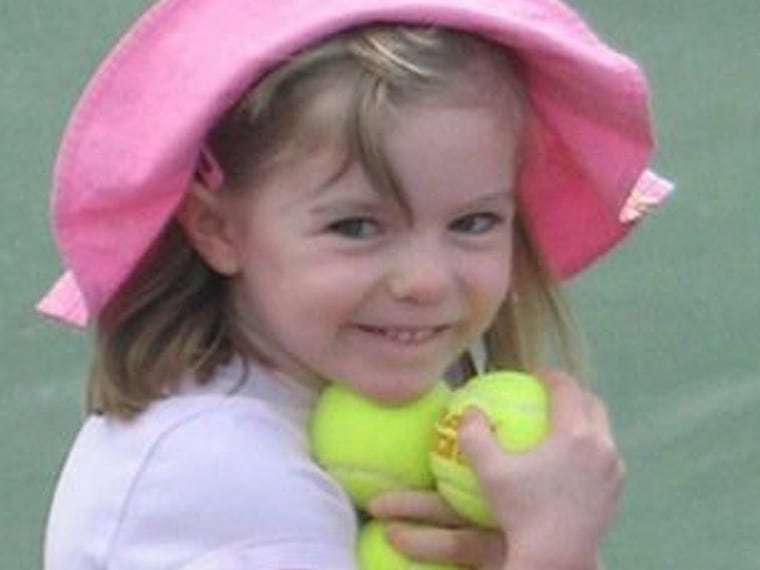 LONDON -- The investigation into the disappearance of Madeleine McCann from her hotel room was reopened by Portuguese authorities Thursday, five years after they closed the case.
The Policia Judiciaria said new lines of inquiry had been found during an internal review of their initial investigation.
The British girl was three years old when she vanished from the hotel in the Portuguese beach town of Praia da Luz in May 2007, while her parents were dining at a nearby restaurant.
British police last week said they had received two tip-offs giving the name of the same suspect following a television appeal that reconstructed the incident.
"Colleagues in Portugal fully shared with us the developments in their review, and the fact that they were taking the significant step of applying for the investigation to be formally reopened," said Mark Rowley, crime and operations specialist at London's Metropolitan Police.
Madeleine's parents, Kate and Gerry McCann, said in a statement Thursday that they were "pleased" the Portuguese investigation had been reopened.
"We hope that this will finally lead to her being found and to the discovery of whoever is responsible for this crime," the statement said.
The BBC's "Crimewatch" broadcast last week showed a new computer-generated image of a suspect, described by police as being white, in his 30s, clean-shaven with short brown hair, and of medium build and height. 
Two separate witnesses gave the same name for the suspect after seeing the Electronic Facial Identification Technique (e-fit) image, police said.
The man was seen carrying a child toward the beach near the McCanns' hotel apartment on the night she disappeared.
Madeleine's parents discovered she was missing at 10 p.m., when they returned from having dinner with friends at the resort's tapas bar. They had put her and her twin siblings to bed at 8:30 p.m.
British police also said last week that they were pursuing another new investigative thread -- that burglaries around the resort had jumped by 400 percent in the first half of 2007, including two in the McCanns' apartment block three weeks before they arrived for their holiday. They have also said they are trawling through cellphone activity in the area at the time of Madeleine's disappearance.
Portuguese investigators initially named Kate and Gerry McCann as suspects but quickly dropped the theory.
Related: