LONDON — Police investigating the 2007 disappearance of Madeleine McCann have contacted Australian authorities after the body of a fair-haired child was found in a suitcase.
The British girl was aged three when she disappeared from her family's holiday apartment in Praia da Luz, Portugal. Police have spent the equivalent of millions of dollars trying to find her, but no one has been charged and there have been no confirmed sightings.
Earlier this month, South Australia Police found what they believed were the remains of a girl, aged between 2 ½ and 4 years old, dumped in a case on the side of a highway near the city of Adelaide.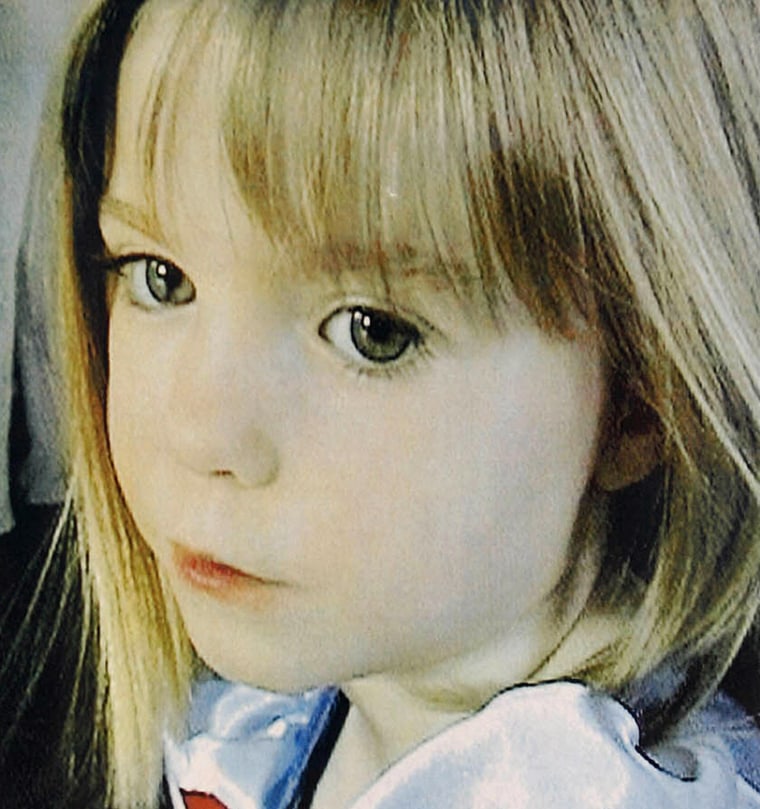 The child was likely white with 7-inch-long fair hair, and she was killed at another location at some point since the start of 2007, police said.
A spokesman for London's Metropolitan Police told NBC News on Tuesday that officers had made contact with their Australian counterparts over the body.
"We are aware of reports of the remains of a child having been found in South Australia and we have made contact with the Australian authorities," a spokesman said, declining to provide further details.
However, South Australia Police Detective Superintendent Des Bray poured cold water on speculation of a possible link to the Portuguese case, saying in a statement it was highly unlikely "that the victim is Madeleine McCann."