PARIS — An ISIS supporter who killed two French police officers posted video of the attack on Facebook and had a list of potential terror targets including rappers and journalists, officials said Tuesday.
French officials have called the overnight attack in the Paris suburb of Magnanville an act of terror — carried out in a nation already under a state of emergency due to ongoing threats.
President Francois Hollande condemned the "odious" act and convened an emergency meeting over the incident, which unfolded late Monday.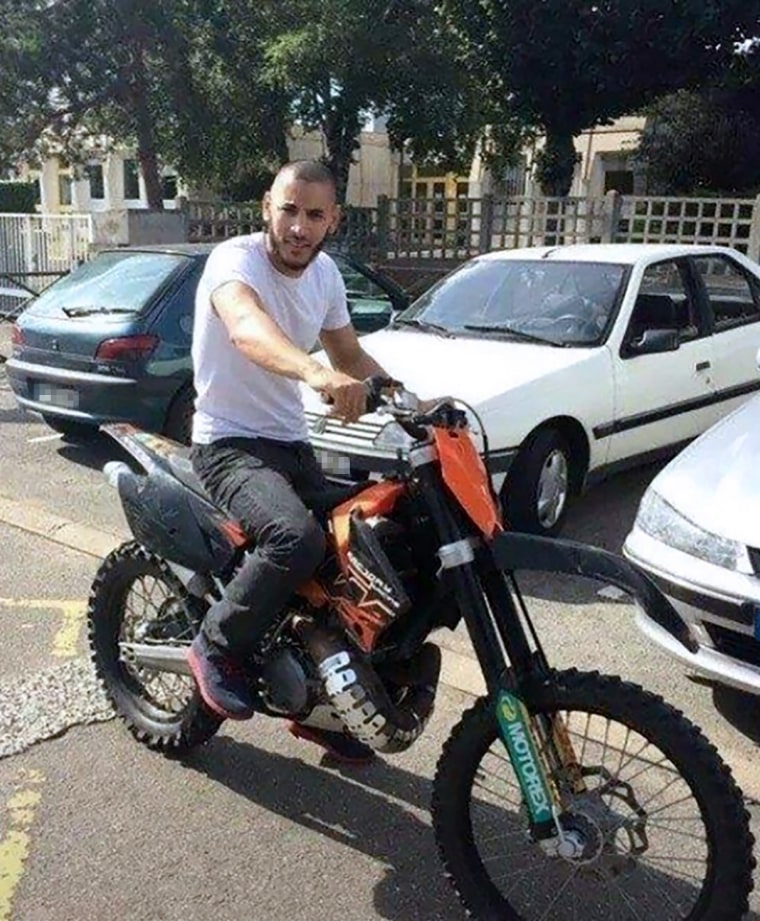 The suspect — France-born Larossi Abballa, 25 — was a convicted jihadi long known to authorities.
Paris prosecutor Francois Molins said Abballa had been sentenced to 3 years in prison in 2013 for involvement in a jihad recuriting network but was released after six months. Abballa also had been the subject of wiretaps, Molins added.
He said the suspect fatally stabbed a police officer outside his home in Magnanville then went into the house, setting off a hostage situation. A neighbor called police after hearing shouts.
Abballa posted a 12-minute video from inside the home that was blasted out to around 100 contacts, Molins said. He added that Abballa said during negotiations that he'd pledged allegiance to ISIS three weeks ago and was carrying out the attack to heed the group's call to kill nonbelievers.
Elite commandos stormed the dwelling after negotiations failed, killing the assailant. The officer's partner — herself a police official — was found dead inside but the victims' 3-year-old son was safely rescued. The victims have not been publicly named.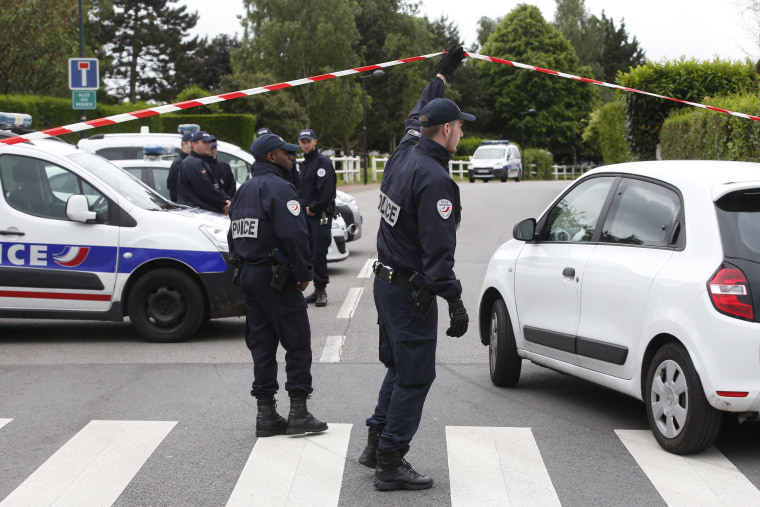 Molins said a search of the suspect's home turned up a list of potential terror targets — including rappers, journalists, police and other high-profile personalities.
Three people — aged 27, 29, and 44 — have been taken into custody for question as part of the ongoing investigation, Molins added. He would not comment on the possible nature of their relationship to the probe.
There has been no official ISIS claim of responsibility for the attack. However, the ISIS-affiliated Amaq Agency first released a short statement claiming that a source told the media unit an ISIS fighter had stabbed the officer and his wife.
Amaq later released a video purportedly of Abballa pledging allegiance to ISIS leader Abu Bakr al-Baghdadi. The nearly 12-minute video is almost entirely in French and contains threats to journalists, police and rappers. It closes with the man purported to be Abballa saying he is surrounded by police and asking for prayers.
France has been under a state of emergency since the second of two terror attacks hit Paris last year. The country's spy chief has warned ISIS is planning more attacks — "and that France is clearly a target."
Mayor Michel Lebouc said the family had moved to Magnanville two or three years ago and was well-liked in the community.
The wife recently had helped organize a soccer event in honor of a police officer who'd been killed years ago, Lebouc added.
"The community is very distraught," he told reporters. "We did not expect this. They are striking everywhere."