By Jacqueline Calayag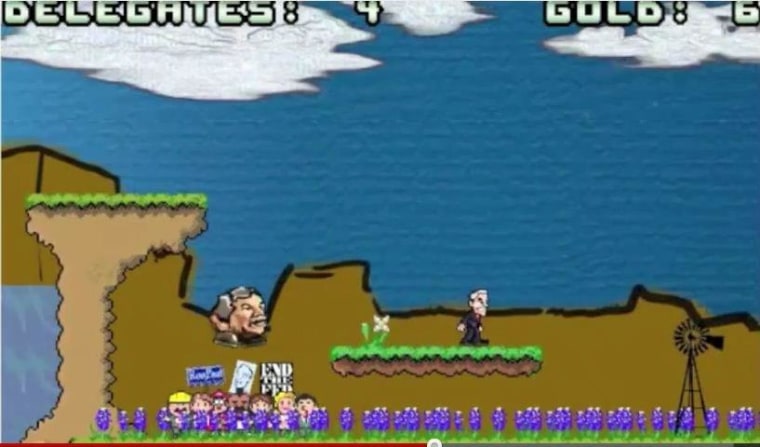 Ron Paul might not garner enough votes to get the GOP nomination, but he could still become president, in his very own video game! "Ron Paul REVOLution" is the brainchild of 27-year-old video game developer and ronpaulswag.com co-founder Daniel Williams.  
Williams says he and his partners are dedicated to "making liberty sexy." And what better way to do that than an old school-looking video game? It even comes complete with an 80's era gaming soundtrack, a la Super Mario and Sonic the Hedgehog.
The creators say the goal of REVOLution is for Ron Paul to become President and shut down the Fed. Players, as Paul, travel through 50 levels (for the 50 states) collecting gold and delegates. There are also 13 "boss fights," representing 13 branches of the Federal Reserve. The game should be available online (for free) this summer: a "gift to the revolution" from Williams.