LONDON — Severe turbulence injured several people on board a Malaysia Airlines passenger jet flying from London to Kuala Lumpur on Sunday, according to the airline.
Passengers posted pictures on social media showing upended food-and-drink carts and other damage to Flight MH1 after what the airline said was "a brief moment of severe turbulence" over the Bay of Bengal.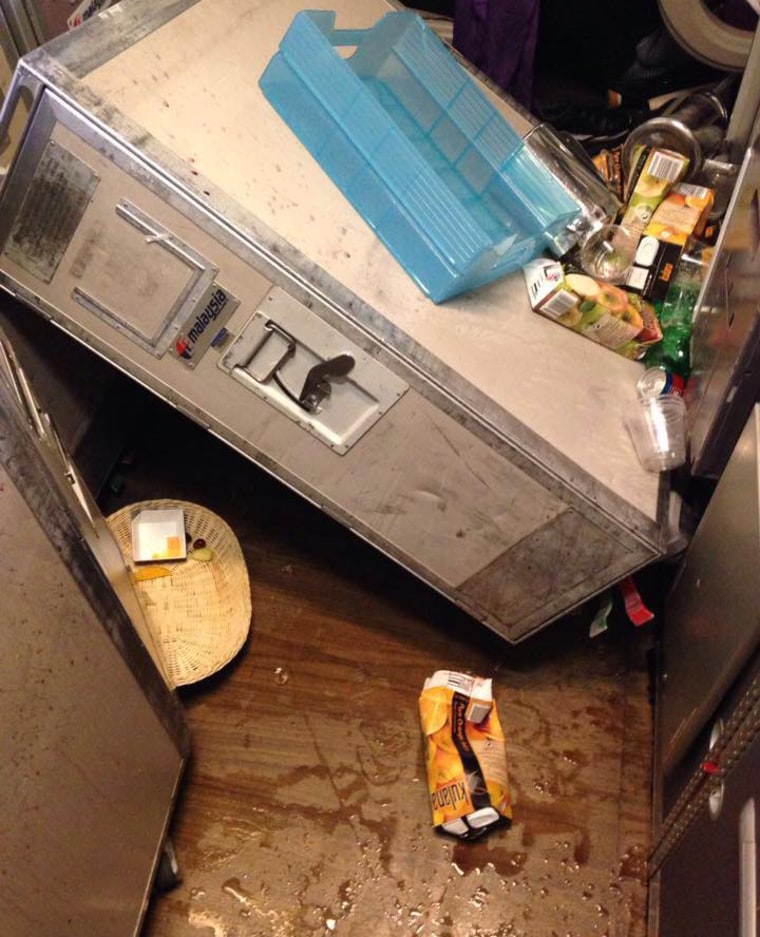 Malaysia Airlines said "a small number" of the 378 passengers and crew aboard the Airbus A380 suffered minor injuries and were given medical treatment once the jet landed in Kuala Lumpur on Sunday morning.
The airline, whose flight departed London late Saturday, said the "weather event" was "entirely beyond our control."
Diyana Binti Jauhari, a 21-year-old student, was among those on board.
"The feeling in the cabin got more worrisome as passengers began to let out soft shrieks of concern," said Jauhari, who studies in the U.K. and was flying home to Malaysia for the summer.
She told NBC News the aircraft made a "sudden drop," and that the air stewards later explained this was clear-air turbulence and therefore did not show up on radar.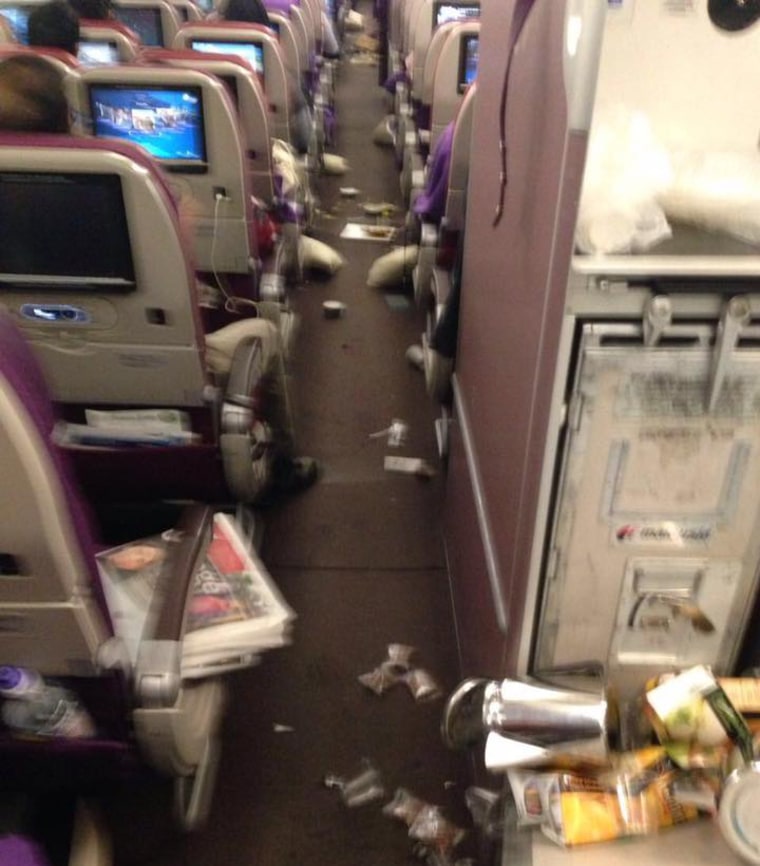 "When the drop occurred, we were all taken aback and many of the passengers started to gasp in shock and fear of the worst," Jauhari added. "The drop lasted about a 20 seconds or so, with some aftershocks of minor turbulence hitting again a few minutes later."
Malaysia Airlines suffered two major tragedies in 2014. The airline's Flight MH370 disappeared from radar in March and MH17 was shot down over Ukraine four months later.