PUTRAJAYA, Malaysia — Malaysia's top court on Tuesday upheld opposition leader Anwar Ibrahim's sodomy conviction and sentenced him to five years in prison, a verdict he slammed as a political conspiracy.
The case was widely seen as politically motivated to eliminate any threats to the ruling coalition whose popularity has slowly been eroding since 2008 after more than five decades.
Anwar, 67, is the most visible symbol of the opposition's resurgence and had become a political threat to Prime Minister Najib Razak.
This was Anwar's final appeal. "I have to go. Time's up," the politician said inside the court.
Anwar was accused of sodomizing 23-year-old aide Saiful Bukhari Azlan in 2008. He was acquitted by the High Court in 2012 but the Appeals Court overturned the acquittal last year and sentenced him to five years in jail.
Anwar went to Federal Court to appeal that verdict, which ruled Tuesday there was "overwhelming evidence" to support the conviction. It said Anwar's allegations that the case was a political conspiracy "remains "unsubstantiated" and rejected claims that samples taken from Saiful's body were tampered with by the police.
Sodomy, even consensual, is a crime in Muslim-majority Malaysia, punishable by up to 20 years in prison. Saiful maintained that he submitted to it because he was afraid of Anwar.
Addressing the judges from the dock, Anwar said: "You have become partners in crime in the murder of judicial independence. I pledge that I will not be silenced. I will never surrender."
"I maintain my innocence. This to me is a fabrication coming from a political conspiracy to stop my political career," Anwar said.
The Prime Minister's Office said: "The process is now complete and we call on all parties to respect the legal process and judgment ... Malaysia has an independent judiciary."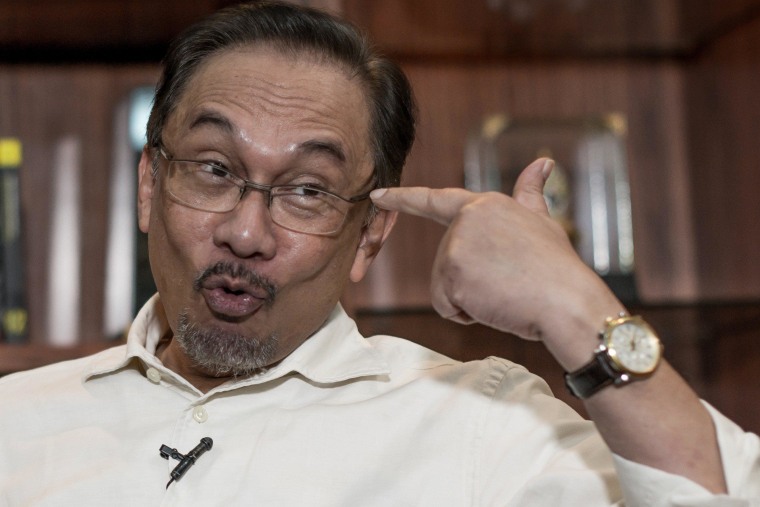 - Reuters