Malaysian police on Wednesday named a North Korean embassy official as a person of interest in the airport murder of Kim Jong Un's estranged half-brother.
Royal Malaysia Police Inspector General Khalid Abu Bakar said the embassy official, identified as Hyon Kwang Song, holds the title of second secretary. A Malaysia-based employee of the North Korea's state-owned airline Koryo was also named a person of interest.
Abu Bakar did not say why police believe the pair may be connected to the death of Kim Jong Nam, who is thought to have been poisoned at the Kuala Lumpur airport last week. South Korean officials believe the killing was carried out by North Korean agents.
"Surely we know, surely we have the reasons — the grounds to ask them to assist us in the investigation," Abu Bakar said of the newly-identified pair at a news conference.
He said both men were believed to still be in Malaysia, and if the North Korean embassy does not make them available arrest warrants would be issued.
Abu Bakar said police are looking for five other North Korean nationals, four of whom police "strongly believe" have returned to the North Korean capital of Pyongyang.
"We would request the North Korean authorities to assist us in tracing them and hand them over to us," he said. Abu Bakar said police believe the four were heavily involved.
Related: Video Shows Moment Kim Jong Un's Brother is Attacked
He said two women suspected in Kim Jong Nam's death knew the substance used in the attack was toxic. The police chief referenced surveillance video, saying the women used their bare hands to wipe the substance on the victim's face.
"You see the lady moving away with her hands like this toward the bathroom, to the washroom," he said. "So she knew very well that it is toxic and she needed to wash her hands." He said police strongly believe it was planned.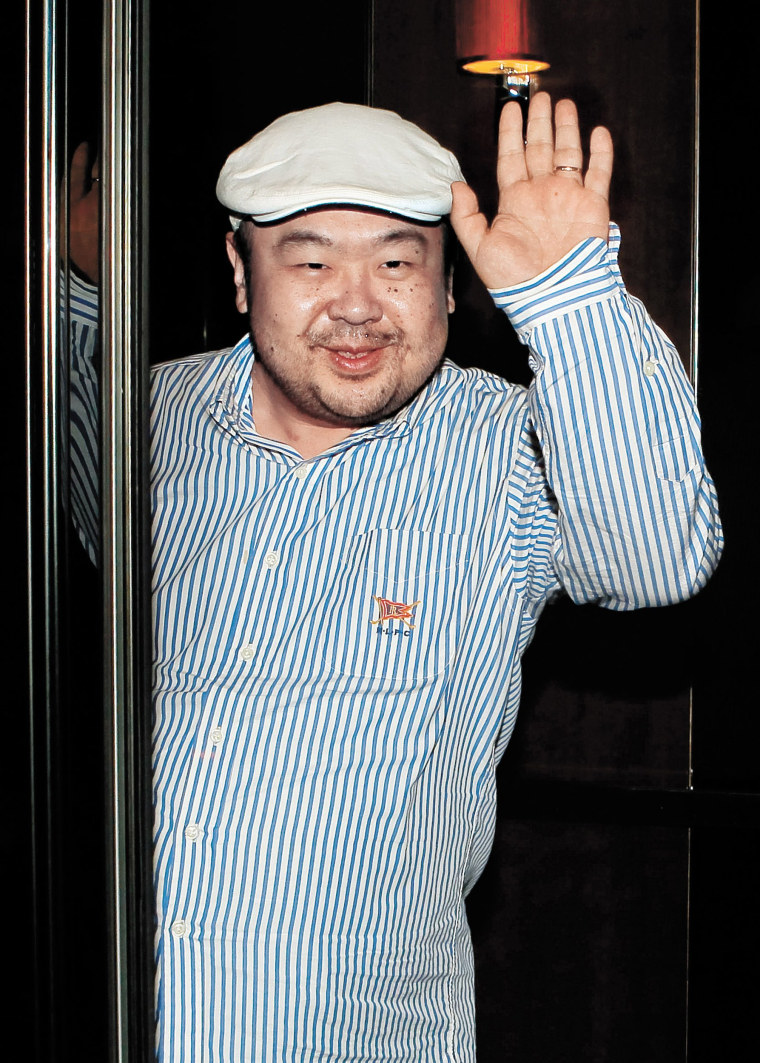 A boyfriend of one of the women, who had been arrested, has been released on police bond, Abu Bakar said.
The killing has set off a diplomatic spat between Malaysia and North Korea. Pyongyang's ambassador has said it will refuse to accept the results of a Malaysian police investigation into Kim's death, accusing authorities of "colluding with outside forces" — a veiled reference to rival South Korea.
Asked about North Korean denials that the man who died is Kim Jong Nam, Abu Bakar said police had not identified the body, and noted that travel documents listed the name of Kim Chol.
"Everybody is saying he's Kim Jong Nam; surely we need DNA to prove he is Kim Jong Nam," Abu Bakar said.
He said police wanted North Korean officials to provide a family member of Kim Jong Nam, who could identify his body and provide a DNA sample.
The government of Malaysia formally confirmed last week that the man who died was indeed Kim Jong Nam. An autopsy verified his identity.