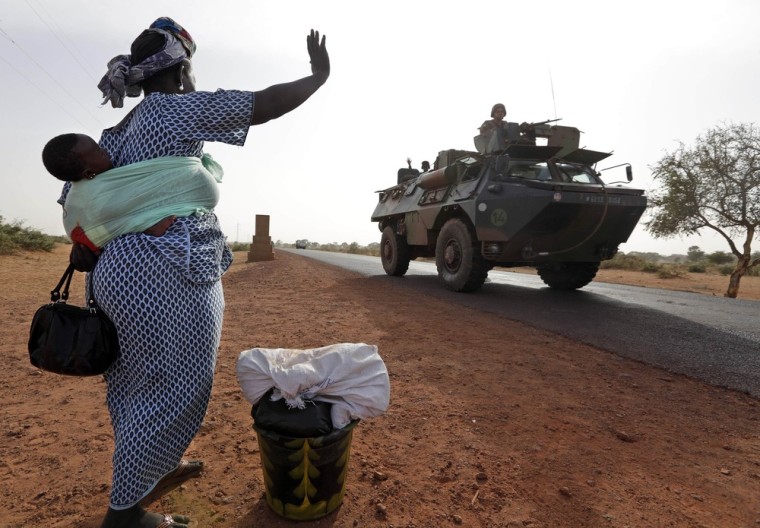 DIABALY, Mali — Residents of Diabaly feared for their lives when French airstrikes pounded their small town in central Mali, shaking their homes and turning the pickup trucks of Islamist fighters into burning, twisted metal.
Despite that, they are grateful to France.
Children in bare feet and tattered T-shirts now play among the trucks' charred wreckage — a visible reminder that the town was the focus of the French-led war against al-Qaida-linked rebels bent on carving an Islamist state out of the Sahara.
"I've told the children not to play with the trucks, but I can't stop them," said Adama Nantume, a retired farmer whose home was blackened by the laser-guided airstrikes that landed yards from his door. "Everyone here is happy about what the French have done."
Diabaly, once a buzzing trading and agriculture hub, is now a forward headquarters for French troops piling into Mali since the Islamist rebels launched a dramatic offensive toward the capital in early January.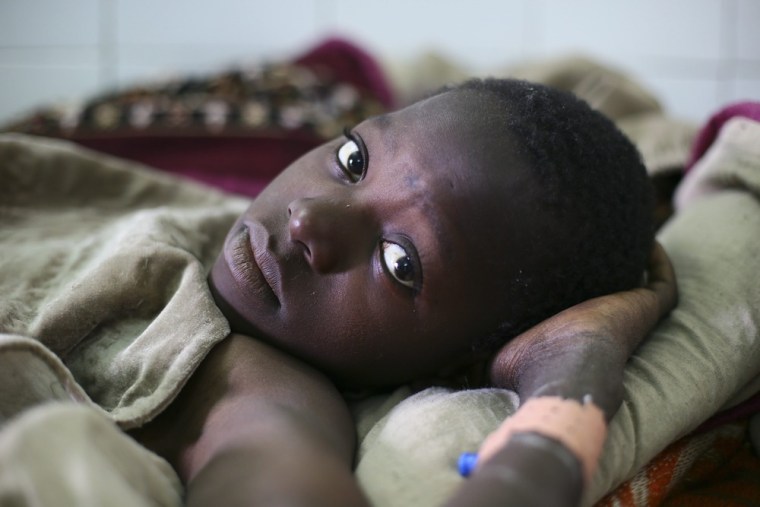 French airstrikes halted the Islamist advance and Paris has vowed to rid Mali's north of the militants for fear they will create a base for international attacks.
France has said its military will leave once the Islamists are defeated and Mali is returned to stability, with the aid of an African force.
But many Diabaly residents say they don't want them to go.
"I hope that the French stay for eternity. If they leave, I will leave," said Alou Gindou, a 46-year-old driver. "If it were not for the French, we would not be sitting here today."
Many residents waved and roadside boutiques flew the France's tricolor flag as a column of French armored personnel carriers, jeeps and supply trucks trundled north along the route from the capital Bamako to reinforce Diabaly on Thursday.
'Ground was shaking'
Nantume was sitting beneath his mango tree when the convoy of Islamist rebels first arrived and sped past him toward the center of town on the evening of Jan. 14, extending their reach south from their desert strongholds of Kidal, Gao and Timbuktu.
"Everybody panicked and people began to flee," he said. "I went into my room and crouched in a corner. Bullets were flying everywhere and hitting the house."
He said the airstrikes began not long afterward as night fell and lasted until the rebels melted away two days later.
"As the planes circled, the jihadists tried to hide their trucks and they hid some here next to my house. The ground was shaking, the air was filled will bullets, and there were explosions," he said, massaging his palms nervously. "The inside of the house was incredibly hot. I thought I would die."
Related:
Jihadists leave trail of destruction, brutality