Manuel Noriega, the Panamanian dictator with the pockmarked face whose brutal six-year reign was ended by a U.S. invasion, has died. He was 83.
Noriega, who in recent years had suffered from prostate cancer and survived several strokes, was the first foreign leader to be convicted of crimes in a U.S. court and served more than a dozen years in an American prison before he was finally allowed to return home to Panama.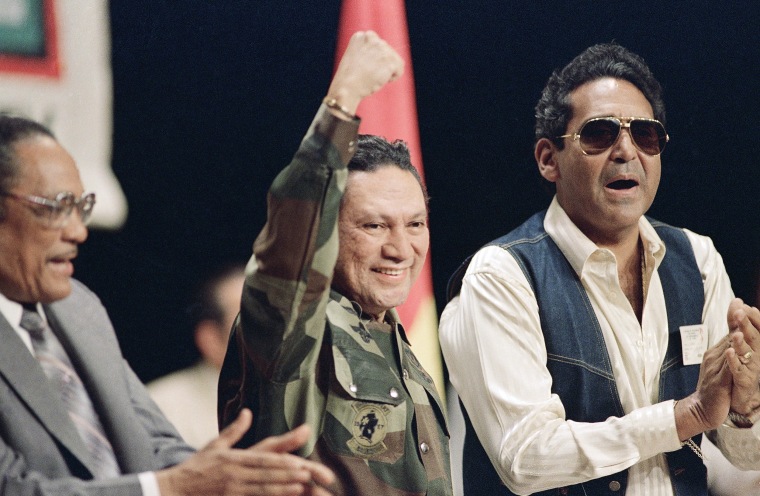 Noriega died at Hospital Santo Tomas in Panama City at around 11:00 p.m. local time, the hospital confirmed to NBC News.
Panamanian President Juan Carlos Varela also tweeted about the death, saying his passing "closes a chapter in our history; his daughters and their families deserve a burial in peace."
PHOTOS: Manuel Noriega, Ousted Panamanian Dictator, Dies at 83
Born Feb. 11, 1934 in Panama City, Noriega was the son of an accountant who was abandoned by his dad at age five and raised by an aunt. Young Manuel found his calling in the military.
Educated at a Peruvian military college, Noriega caught the attention of the CIA early on and became a paid informant as he rose through the ranks of the Panama National Guard, which was charged with defending the strategic canal that cuts the country in two.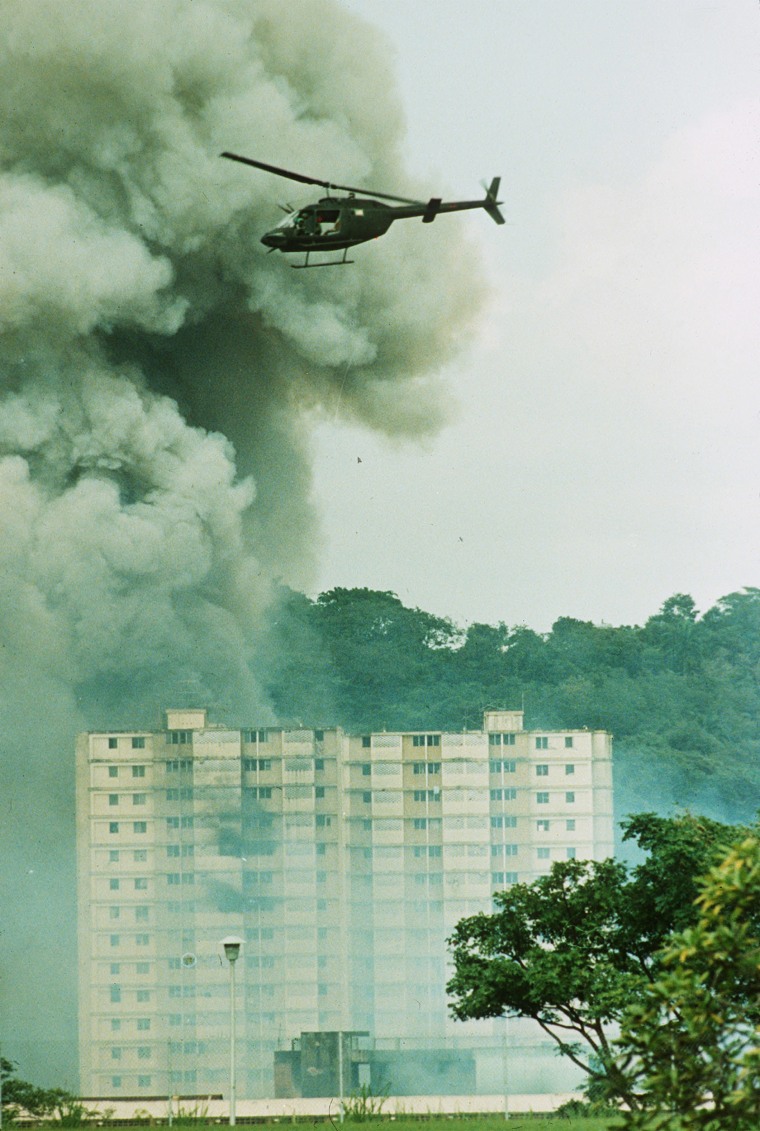 But even as he served his masters in Washington, Noriega was slowly seizing power in Panama while establishing himself as a drug lord in cahoots with the Medellin Cartel in Colombia. He turned his country into a corrupt narco-kleptocracy where some of the biggest banks were used to launder drug money.
By 1983, Noriega had promoted himself to the rank of general and was the de facto ruler of Panama while still on the CIA payroll.
The next year, Noriega gave his blessing to the first free presidential election in Panama in 16 years. But when it became clear a political rival would win, Noriega stepped in to make sure his puppet was victorious in the election.
Noriega ruled with an iron hand. Longtime critic Hugo Spadafora was seized by a death squad and his decapitated and tortured body was found later wrapped in a U.S. Postal Service mail bag. Anti-Noriega demonstrations were put down brutally by his paramilitary forces, known as the "Dignity Battalions."
When his U.S. sponsors turned on him, Noriega played the race card to maintain power, rallying dark-skinned Panamanians like himself against the "white tails," the descendants of the white Europeans who dominated the country's economy.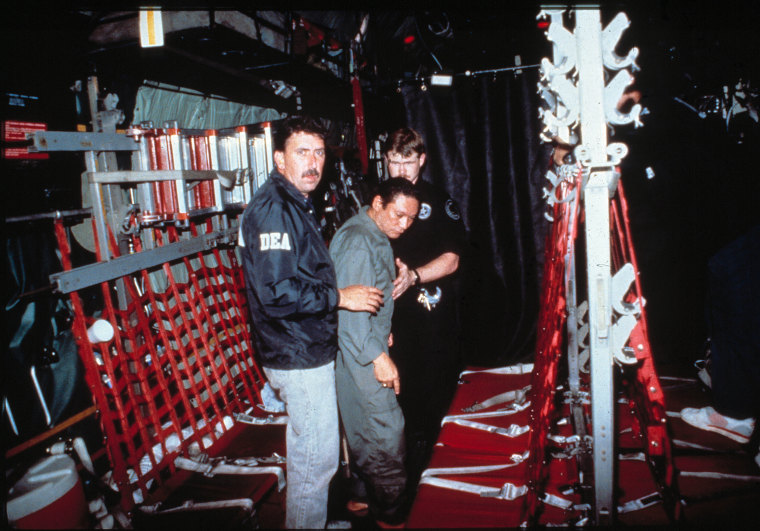 By 1989, the U.S. had had enough. And after a U.S. Marine was shot and killed, President George H.W. Bush ordered in the troops on Dec. 20 of that year.
By Jan. 31, 1990, Operation Just Cause was over and Noriega was in custody.
Two years later, Noriega was convicted in Miami on eight counts of drug smuggling and racketeering after a trial during which the extent of his involvement with the CIA was revealed.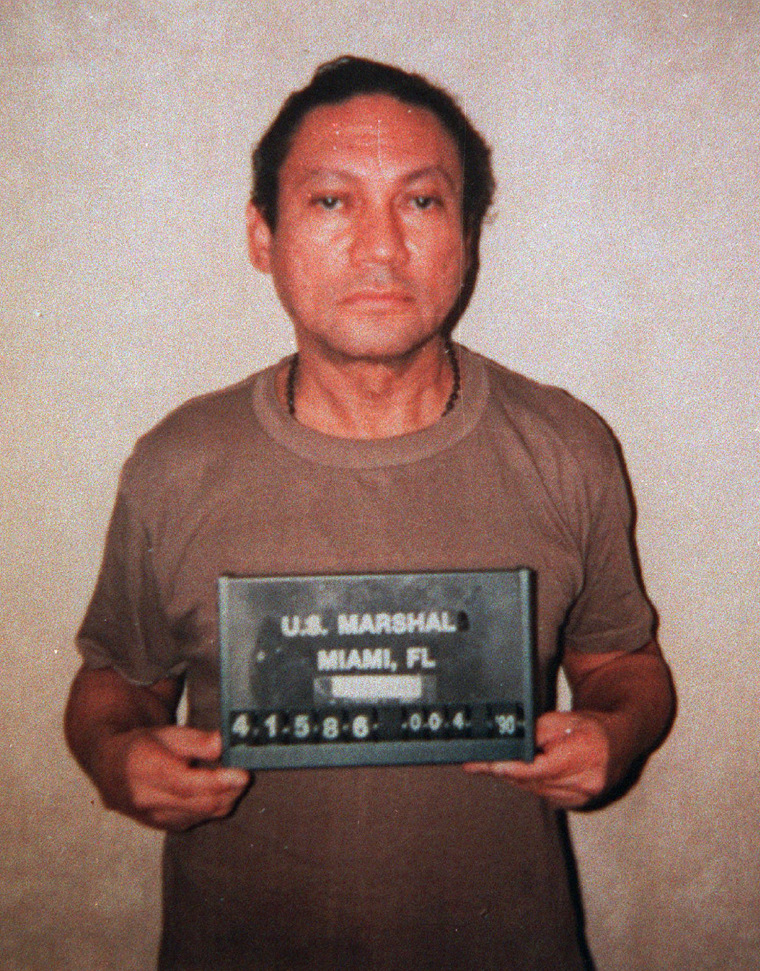 He was sentenced to 40 years in prison. He was released in 2007 after serving 17 years.
Convicted back in 1999 of money laundering, Noriega was sent to France to do more time before he was extradited back to Panama and jailed for crimes committed while he was ruling the country, including the brutal murder of Spadafora.
Behind bars, Noriega unsuccessfully sued the creators of the "Call of Duty" video game franchise claiming they ruined his reputation.
Last year, Noriega was diagnosed with a benign brain tumor and allowed to return to his home to prep for surgery.