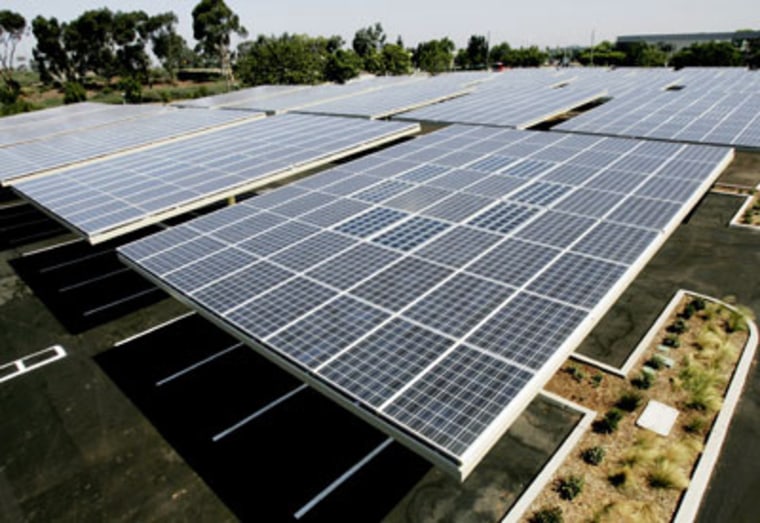 In 2013, the cost of solar power in San Diego will be cheaper than electricity from the local utility grid, according the predictions of an energy policy analyst who created a handy graphic to illustrate when so-called grid parity will be achieved.
The interactive graphic posted on the Energy Self Reliant States website shows when this moment will be reached in major U.S. cities between now and 2027. 
Parity is a "tipping point, when democratization of the electricity system not only makes political and economic sense, but becomes more competitive than using utility-delivered electricity," writes analyst John Farrell.
His calculations assume that the cost of solar will continue to fall by 7 percent a year and grid electricity will rise at 2 percent a year. 
If true, then San Diego will be the first to reach the parity milestone, followed by New York in 2015. From there, parity is progressively reached across the southern tier of the U.S. with my cloudy, rainy, northern hometown of Seattle not reaching parity until 2027.
More on solar power:
John Roach is a contributing writer for msnbc.com. To learn more about him, check out his website. For more of our Future of Technology series, watch the featured video below.