A survivor of clerical sexual abuse has resigned from a commission established by Pope Francis aimed at stamping out the practice, saying the group's work was being stymied by Vatican officials.
Marie Collins' announcement Wednesday that she would step down from her role on the Pontifical Commission for the Protection of Minors is sure to be a major embarrassment for the Vatican.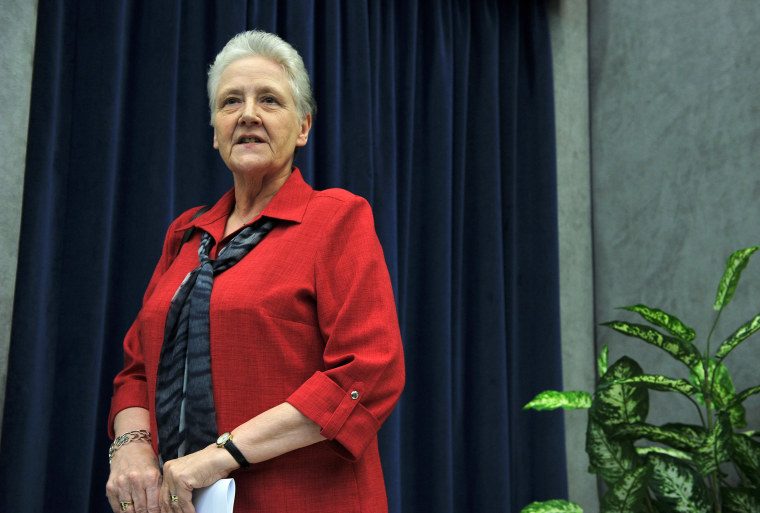 The commission is a key plank of the Pope's strategy to protect children and vulnerable adults from clerical sexual abuse, according to the papal document announcing its founding.
Dublin, Ireland-born Collins was the sole remaining member of the commission who had been sexually abused by a priest.
"There have been constant setbacks. This has been directly due to the resistance by some members of the Vatican Curia to the work of the Commission," Collins said in a statement posted online. "The lack of co-operation, particularly by the dicastery [Vatican department] most closely involved in dealing with cases of abuse, has been shameful."
Collins however, praised Pope Francis, saying he had a "genuine" desire to tackle clerical sexual abuse, and that he had made a "sincere move" in establishing the commission.
In the past, Francis has met with abuse victims and begged forgiveness for the church.
The Vatican said that the Pope had accepted Collins' resignation. Cardinal Sean O'Malley of Boston, who heads the commission, thanked her for her work and said the commission would look at her concerns at a meeting next month.
In February last year Briton Peter Saunders, the only other member of the commission who had suffered clerical sexual abuse, resigned after making repeated criticisms of the commission's work.
In recent weeks, Collins had expressed dismay that the congregation's recommended penalties were being weakened and said abusers are never so sick that they don't know what they're doing.
"All who abuse have made a conscious decision to do so," Collins told the Associated Press. "Even those who are pedophiles, experts will tell you, are still responsible for their actions. They can resist their inclinations."
The Catholic Church has been rocked by revelations that priests physically and sexually abused children. In many instances senior clerics simply moved offenders to other parishes and did not report them to the authorities.
Pope Francis' commitment to the tough line taken by his predecessor, who defrocked some 800 priests who raped or molested children, has been questioned by some victims' advocates.
"They are not having zero tolerance," said Rocio Figueroa, a former Vatican official and ex-member of the Peru-based Sodalitium Christianae Vitae, a conservative Catholic lay society rocked by sex scandals, told the Associated Press.
In June, Francis scrapped a proposed tribunal to prosecute bishops who covered up for pedophile priests after it hit opposition, and instead clarified the legal process to remove them if the Vatican finds them negligent.
The abandoned process sought to answer demands by survivors that bishops be held accountable for mishandling abuse cases.